The investigation into the street brawl that landed A$AP Rocky in a Swedish prison has hit a new wrinkle.
The Swedish men whom the rapper claims instigated the attack are apparently under investigation for molestation and assault, according to a press release from the Swedish Prosecution Authority on Friday.
The release reads: 
"The preliminary investigation continues regarding the American artist who is detained by the Stockholm District Court in Sweden on suspicion of assault in Stockholm. There is also a preliminary investigation in the case concerning the aggrieved party who is suspected of molestation and assault."
The Prosecutor's Office confirmed to the press the "aggrieved party" is "not the artist but the men who allegedly followed them during the street fight.""
Law enforcement would not reveal what led to suspicions of molestation, but a spokesperson claimed they were "not sexual" and does not pertain to "inappropriate touching."
Maybe it's a translation issue? While "molestation" doesn't technically always mean that, the connotation has become pretty commonplace at this point.
Interestingly enough, Rocky did accuse his alleged attackers of "slapping girls' butts" in a social media post prior to his arrest.
The post included video showing two local men following the 30-year-old rapper, his bodyguard, and two other members of his crew after a physical altercation where the men allegedly hit the bodyguard with their headphones.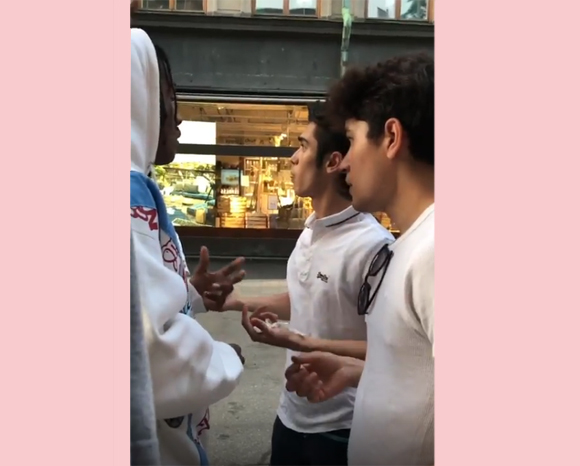 The F**kin Problems performer was detained by the Swedish Prosecution Authority on July 3 after the men allegedly got physical with each other. Rocky is currently under investigation as well, but only for assault.
As prosecutors determine whether or not to charge the star, Rocky remains held at the Kronoberg detention center, where his manager said he's been living in "inhumane conditions." 
In a viral online petition demanding the performer's release, it was alleged Rocky is being held in a filthy and "disease ridden" facility without access to clean water, edible food, or sanitary conditions.
However, as we reported, the Swedish prison denied those claims in a statement to the press, saying: 
"During the last few years, we have completed a large reconstruction where all the prison cells as well as the rest of the remand prison have been completely renovated, which make the remand prison in good condition."
Hmmm…
Since Rocky has been deemed a "flight risk" by Swedish authorities, he will remain at Kronoberg until at least July 19 when the prosecutor "must decide whether to file a prosecution or ask the court for a longer detention period in order to finalize the investigation," per officials.
We'll see if this new investigation helps Rocky's case at all.
Source: Read Full Article