The bubby actress shares her life mantras with Anita Aikara/Rediff.com.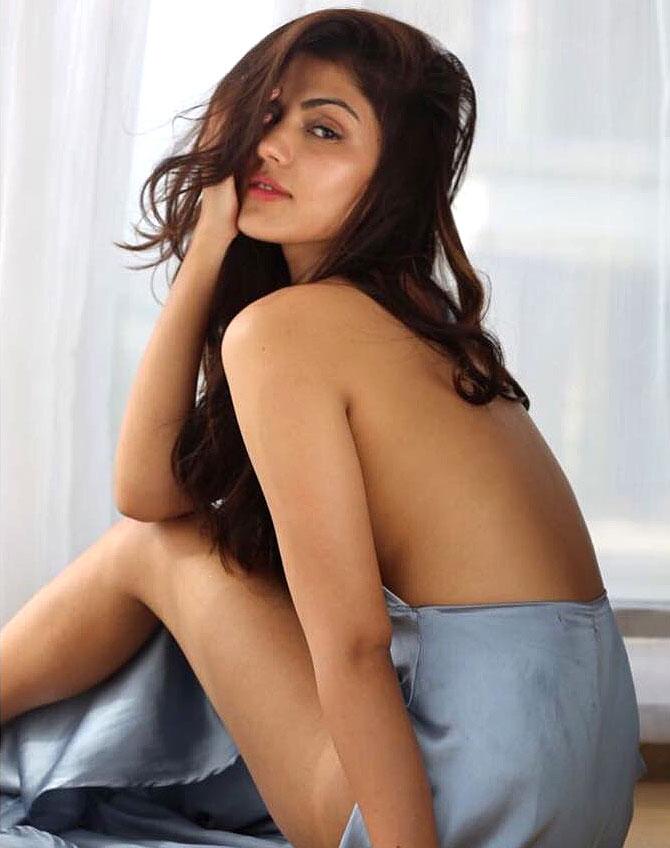 "I'd like to be Marilyn Monroe for a day," says Rhea Chakraborty, who showstopped for designer Urvashi Joneja on Day One of Lakme Fashion Week.
"I think it would be interesting to know what it feels like to be the most beautiful woman in the world," she adds.
Dressed in a black gown with gold motifs, Rhea walked the ramp like a pro, looking chic and sexy at the same time.
"I don't believe I am hot. But I think if you keep your body in shape, work out and look after yourself, it helps.
"I believe more in looking after yourself than in doing make-up. So if it's skin care versus make-up or taking care of your inner body instead of just looking good, choose the former. You will end up looking good in whatever you wear."
With time, she has learnt to handle her critics and trolls.
"I don't tell them anything now. There are all kinds of people out there in the world and some of them are highly opinionated. Others are really bored in life. I don't want to fuel the fire."
While there are many things that upset Rhea, right now the social issue that bothers her the most is littering.
"I am quite sensitive. Of late, when people litter it is a big problem. It really irritates me that people don't keep their country clean.
"Then when they travel, everyone is like 'Oh my God! This country is so clean.' Yes! People keep their country clean, that's why."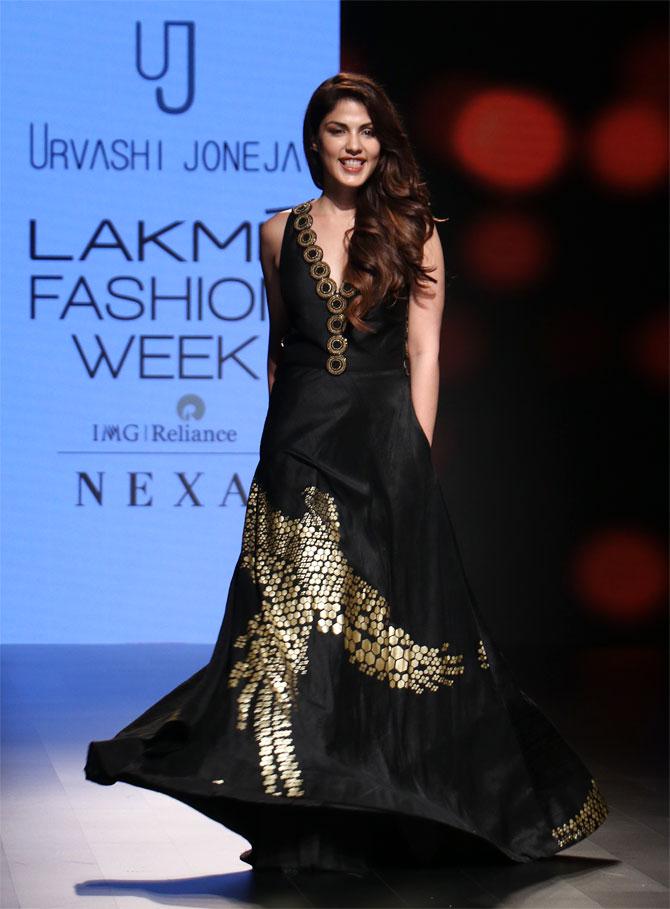 Commenting about her choice of showstopper Urvashi Joneja says, "Rhea was my only choice because she is so bubbly and brings such good positive energy to the table. She fit the collection perfectly.
Rhea adds, "When you walk the ramp for someone, you need to be comfortable and own those clothes. That only happens when it is suited to your style.
"Every girl can relate to Urvashi's collection because it has everything that a girl wants! The clothes are and there's utility too. Like this gown I am wearing has pockets. I never thought of that."
What was the first thought that crossed her mind when she walked the ramp?
"I was scared of falling. Every time I walk the ramp, I fear I will trip and fall. But then, I composed myself and walked straight."
Does she have a style mantra?
"It's a balance of comfort and looking good," she says. "If you are comfortable you will look good. If you are not, it shows."
Rhea likes to believe she is not someone who chases trends.
"If I see something that I like, I wear it. Comfort is really important for me. I feel that if one is not comfortable in what they wear, nothing will look good on you.
Like most people, she's been a victim of Murphy's law.
"Every time I step out of my house, the thought crosses my mind that there will be photographers waiting to take pictures of me.
"Whenever I dress up and step out expecting to get clicked by photographers, there is not a single one there.
"And on days when I step out hoping that no one spots me, almost every photographer is there," she laughs.
Rhea will be celebrating Raksha Bandhan with her brother.
"He is my younger brother, but acts like he's older. He will give me a gift but also asks for one."
Talking about the Kerala floods, she says, "It is really heartbreaking to see what's going on in Kerala. Everyone is helping. Even my house help has given me some clothes when I was sending some for a donation."
COMPLETE COVERAGE: Lakme Fashion Week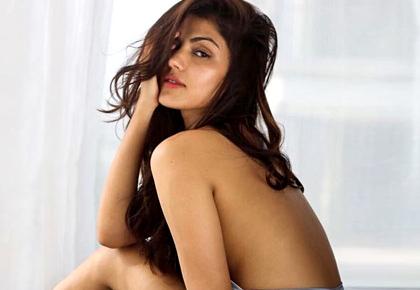 Source: Read Full Article