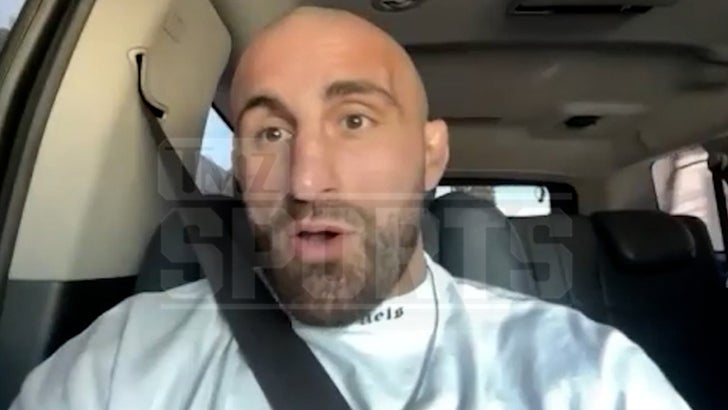 Mark Zuckerberg is getting the ultimate stamp of approval from the world's best pound-for-pound MMA fighter … with featherweight G.O.A.T. Alex Volkanovski giving a personal guarantee that Zuck's ability would impress even his most ardent critic.
Volkanovski joined Babcock on the "TMZ Sports" TV show (airs weekdays on FS1) … and talked about his recent training session with the Meta CEO in Northern California.
"I guarantee you, you guys would be very surprised," Alex said of Zuck's aptitude on the mat.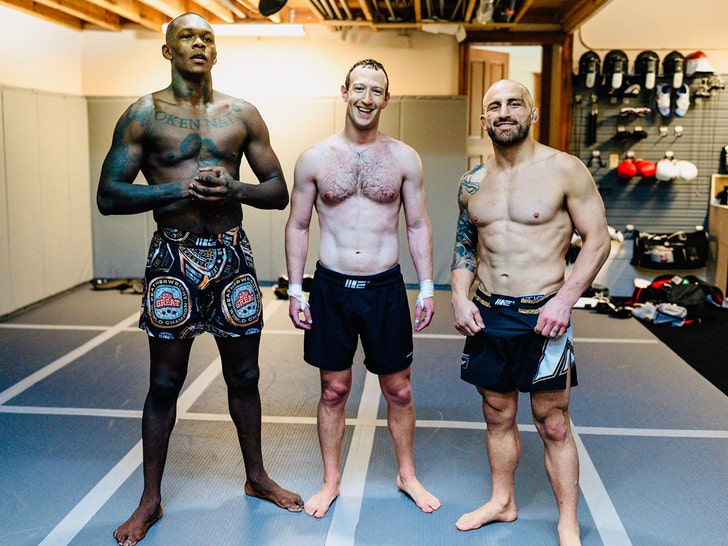 Of course, we've seen Mark train in the past … but what really took people by storm was his physique in a shirtless photo he posed for along with Alex and friend/gym-mate, Israel Adesanya.
"As you can see from that photo, I think that's what raised a lot of eyebrows, he's in shape," Volk said … but it's not just about vanity, the muscles are functional.
"I mean you can see it that he's in shape but he really is in shape. It's not just looks, he really is, mate. He trains, he's pretty athletic, he's coordinated and he's committed," Alex explained, adding, "He's got a passion for it."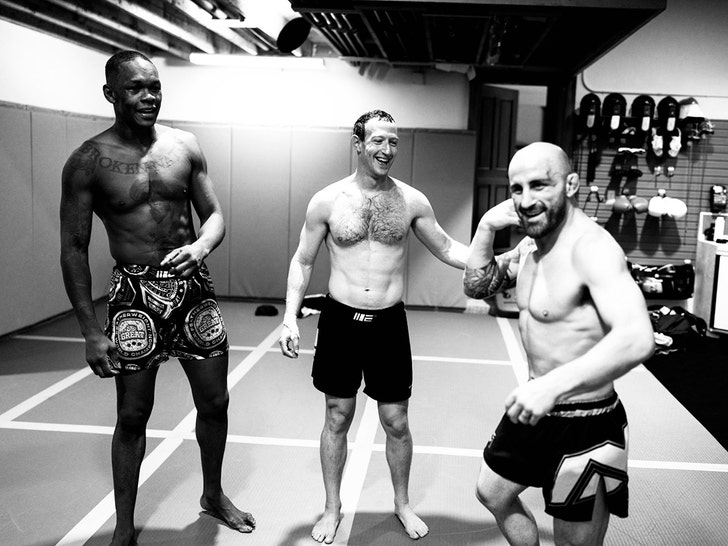 As for whether Zuck gave Volk any inside information on the fight … the UFC champ clearly believes Mark is training for a reason.
"Man, I'm telling you he's serious. I don't know how serious Elon is, but I'm telling you, he's training!"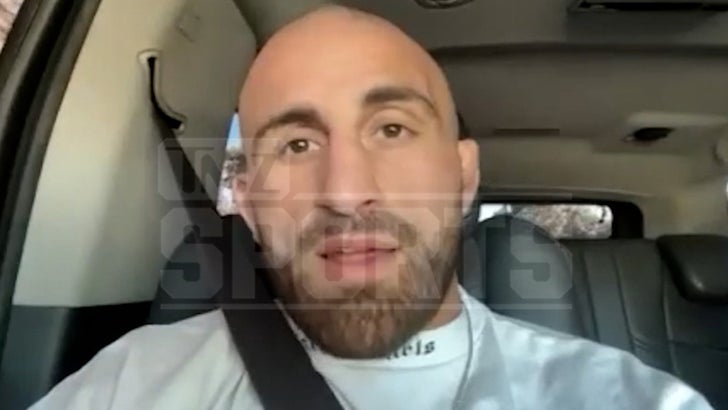 There's more … we also talked to Volkanovski about his latest title defense against Yair Rodriguez at UFC 290 — another dominating performance.
Alex has several options from here (after he has his arm surgically repaired) … a rematch with lightweight champ Islam Makhachev or another defense against the latest challenger at 145 pounds, Ilia Topuria.
Source: Read Full Article