Actor Mohit Malhotra is going great guns with his latest TV shows Laal Ishq and Daayan on &TV. The actor has a fashion sense that is not only vibrant, but also looks comfortable and doable. His choice of clothes go well with his personality and so we feel, he is one TV actor who can serve great tips to style your wardrobe. guys, make note… here's a TV star who can be your fashion icon. He is not only known for his chocolate boy looks, but is also popular on social media for his classy fashion sense. We pick 8 types of shirts from Mohit Malhotra's collection, that will boost your confidence and make you look comfortable yet classy.
Linen Shirt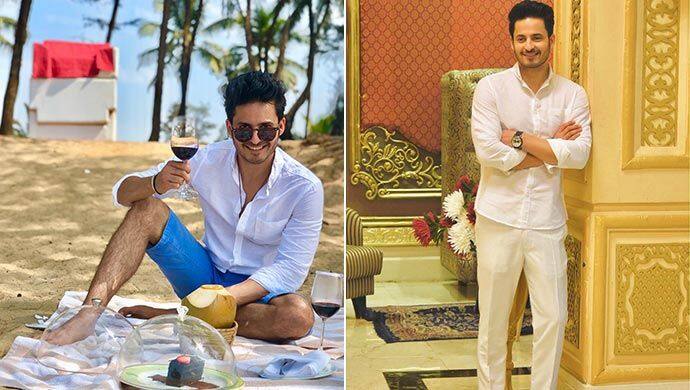 We hate body-hugging clothes as much as we hate the traffic. We recommend you to try these shirts that are extremely light and helps your body to feel relaxed. These shirts are available in light colours such as peach, off-white, light blue etc. Pair these with jeans or a linen trouser and you are ready to go.
A Tribal Pattern Shirt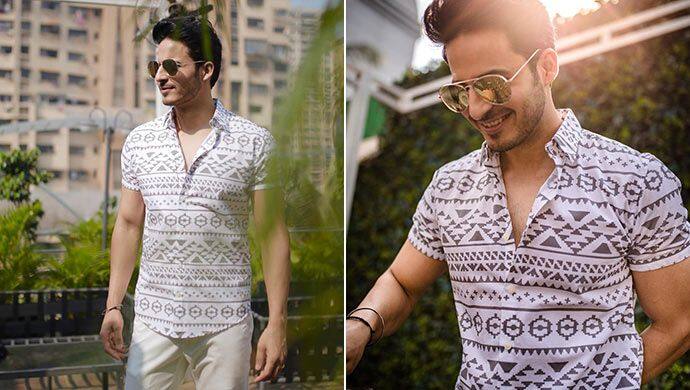 To look different than the others, it is important to dress differently. The tribal pattern has become popular amongst the youth and it is often seen on t-shirts, shirts and jackets. The important thing to keep in mind while buying tribal pattern is that make sure that pattern is minimalistic and not too loud, has a maximum of two colours, preferably black and white.
Get Formal With The Dress-Shirt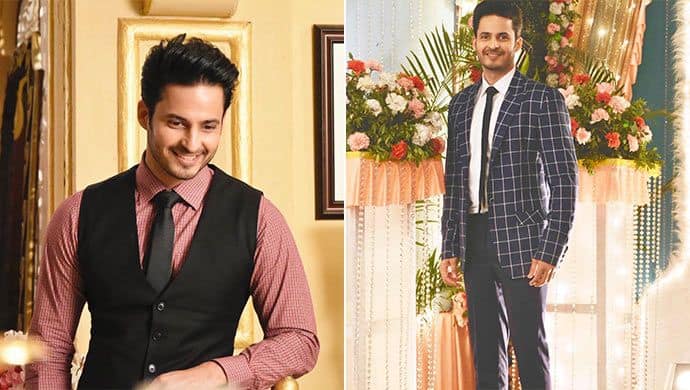 These are the shirts that are the most important in the list. Be it a wedding or a special occasion, a dress-shirt can uplift the personality of an individual to a great extent. The feel that these shirts give you is majestic. Our tip for this one would be to go for a branded one. It might cost you a fortune but trust us its worth every penny.
Party Wear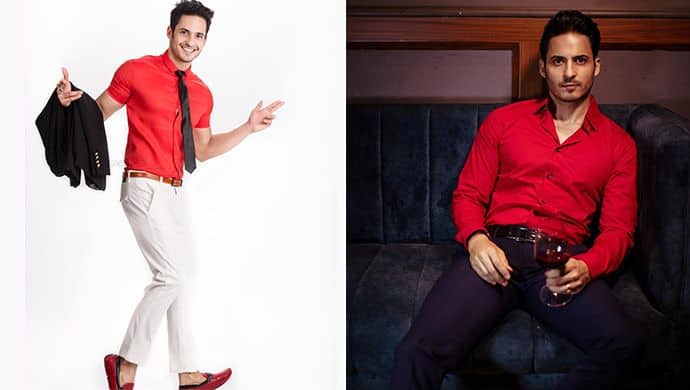 Just like the quote that everything glitters is not gold, similarly, every shirt that shines is not party wear. People often mistake when it comes to differentiating between a party shirt and a shiny shirt. No, we are not talking about the material of satin as it can be used for both. The thing is, the party shirt has a sleek body-hugging fitting than that of a normal shirt and also, it doesn't have a pocket. Those who have lean physic should join a gym before trying these.
Stripes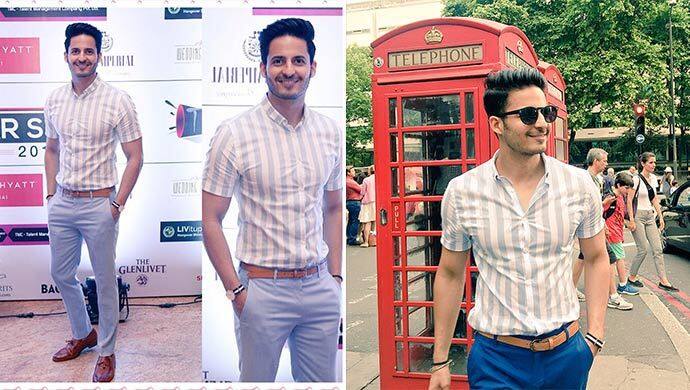 If you have noticed, apart from the party wear the rest of the colour shades are mostly pastel shades that attract the attention of the person wearing it and not the apparel. The next shirt style is stripes. As we said, make sure that these stripes aren't to gaudy and have a colour combination of maximum two. This shirt gives the vibe of a creative person if you are one them, wait no more.
Polo T-shirt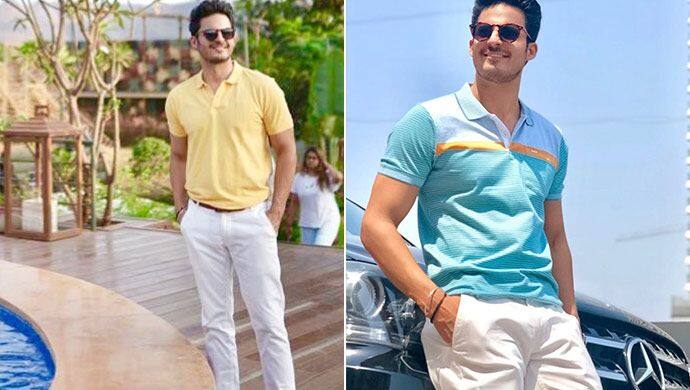 Hey, are you wondering whats a t-shirt doing in the list of shirts? Let us tell you its not a misplaced picture. A polo T-shirt is known as the most elegant yet casual wear for men. For example, you may have seen big celebs wearing a polo t-shirt when they are out for a walk or for a casual meeting. What you need to do is, get yourself a set of polo t-shirt that you can wear as casuals and remember the rule of light shades and rock your casual look every time and everywhere.
Flannel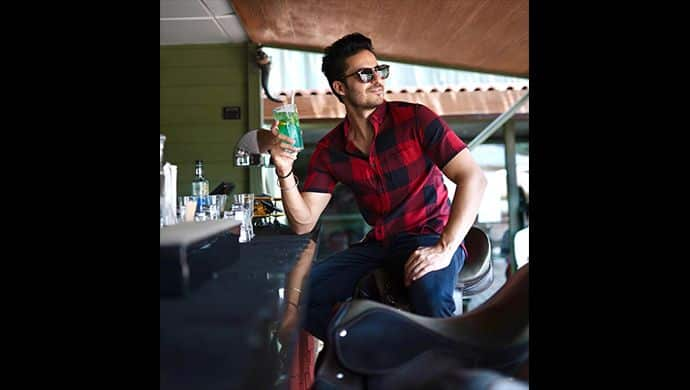 Flannel is a style that has travelled from western countries as these shirts are quite common there. These shirts come in different patterns and also includes more than two colours. The material of the shirt is a soft woven fabric that is so comforting that once you wear it, you will always prefer this one over anything else.
Chambray and Denim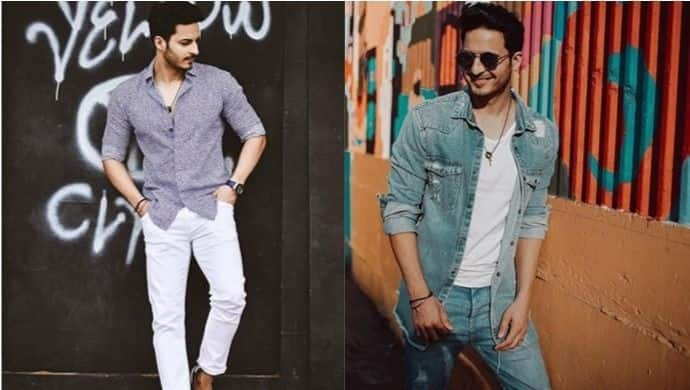 The last one is about 2 different shirt material often mistaken as one. And we feel that it is our duty to not only tell you about new trends but also to share the knowledge. Chambray and Denim are two different materials that look so similar that one might get easily confused. To tell the difference point-wise here it is 1. Denim heavier whereas Chambray is lighter. 2. Denim has a slightly more rugged look than that of Chambray. 3. Both of them share a similar weaving technique except the little bits changes. 4. Denim has a light colour on the inner side and Chambray has a similar colour on both sides.
Source: Read Full Article