We'd asked you, dear readers, especially first time voters, to share your election day selfies.
Here are some interesting responses we received from you. Do share yours too!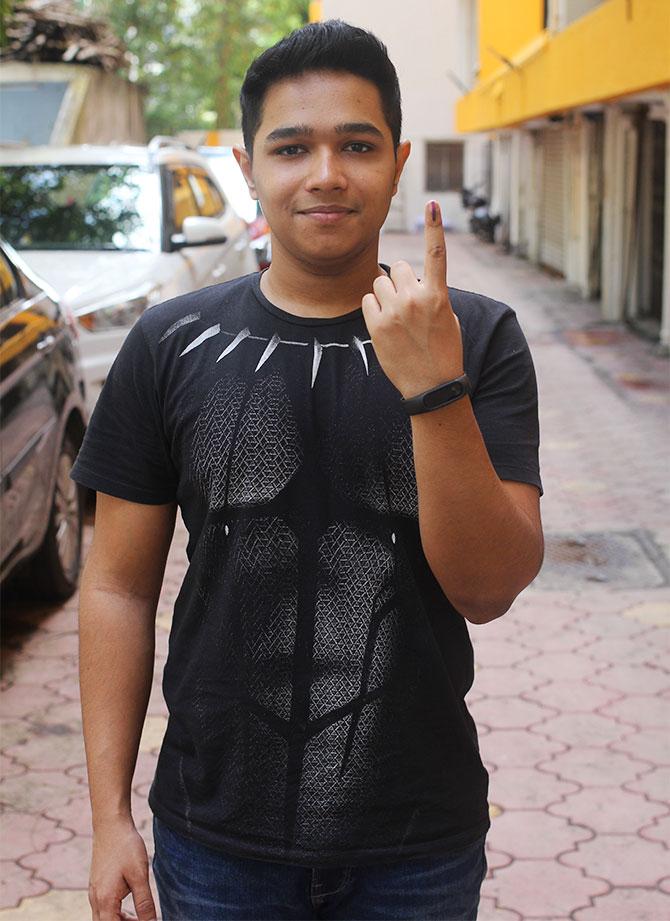 Vedant Kotian, 19 is a college student from Mumbai. He voted for the first time in the ongoing Maharashtra Assembly elections.
Vedant, a huge Marvel fan, wore his favourite Black Panther t-shirt and jeans to make his voting memorable.
He had mixed emotions while casting his vote.
He's not much into politics but exercising his right was something he wanted to do.
"My overall experience was good, there wasn't a long queue as everything was systematically organised," he told Hitesh Harisinghani/Rediff.com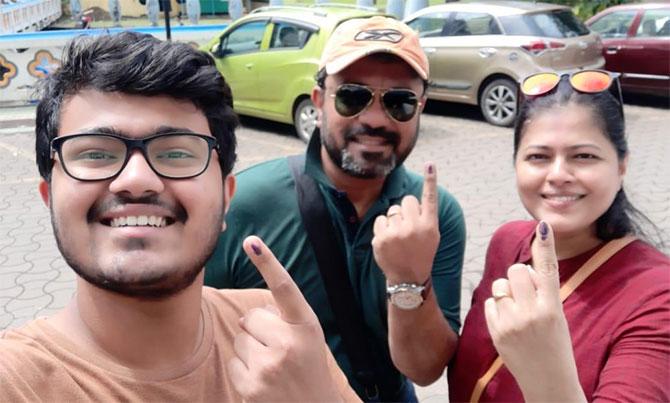 Saurabh Raikar from Thane, Mumbai also cast his vote for the first time this year.
He voted in the Lok Sabha elections and the Assembly Elections held Monday.
"Since it was hot, I wore a regular tee and comfortable pants," Saurabh told Rediff.com.
Sharing a proud selfie with his parents Sandeep and Sneha Raikar, he said: "I was excited and a bit nervous as it was my first time."
"The best thing about this was that everything was available online and I registered myself as well as my parents through online registration only which was very easy/"
"Voting booth was also close by according to my address but it took time to understand the exact room in which I was allocated."
"Overall it was a great experience to vote for the first time and also to showoff the index finger."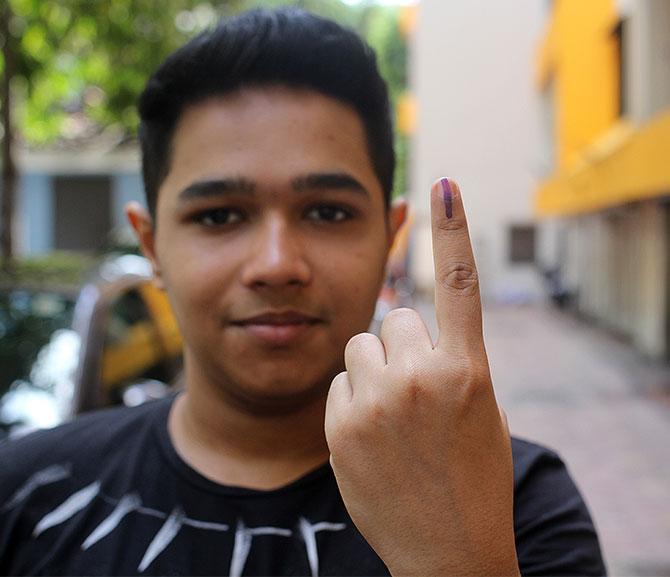 INVITE
Dear readers, did you vote for the first time this year?
Where are you from and where did you cast your vote?
Most important, what were you wearing? Tell us about your election style!
Were you dressed in a formal shirt and trousers? Or did you pick a crisp cotton shirt/kurta?
Girls, did you wear a sari/kurti? Or did you step out in denims and tee?
Were you nervous? Excited?
We want you to take a selfie with your inked finger and tell us about your election day style!
Simply write in to getahead@rediff.co.in (subject: My Election Day Style) along with your NAME, AGE and LOCATION, if possible. We will feature the best responses right here on Rediff.com.
Source: Read Full Article