It's official: John Cena and Nikki Bella have split up for good. Their six-year relationship came to an end nearly four months after they called off their engagement in April 2018. And now they seem ready to open up about it. Well, sort of. John Cena's first tweet since his breakup with Nikki Bella is cryptic at best, but at least gives fans some insight into how he's feeling.
"If you can learn something from your experiences, good and bad, you will live with little to no regret," Cena tweeted on Monday, July 30.
The cryptic tweet, which seems to be in reference to his relationship with Bella, came just hours after TMZ reported that the six-year union was over and done with.
According to TMZ, the couple officially split because they had reportedly "grown apart" in the months after they ended their engagement. TMZ also reported that Bella was reminded of just how difficult the relationship with Cena could be after watching the season finale of Total Bellas. The episode, which aired Sunday, July 29, showed Bella dealing with the emotional aftermath of calling off her wedding to Cena.
In a statement provided to Us Weekly, Bella explained her stance on ending her longtime relationship with Cena:
Here's Cena's tweet for comparison:
It's not totally clear what Cena means by his vague tweet, but if one reads into it — which fans obviously did — he seems to be hinting that he has no regrets about his relationship with Nikki Bella (or any of his decisions) because he learned from it. Fans flooded Cena's mentions with support and relationship as advice in response to his cryptic tweet.
Cena and Bella were scheduled to get married in May 2018 in Mexico. But just a month before the wedding, the two released a joint statement saying they had parted ways for the time being. Their statement read:
In the months following the cancellation of their wedding plans, Cena and Bella tried to work things out and even reunited briefly.
In spite of that, though, it seems they simply couldn't get on the same page. By all accounts, Bella was set on having children. Cena, on the other hand, wasn't sure he wanted to be a dad.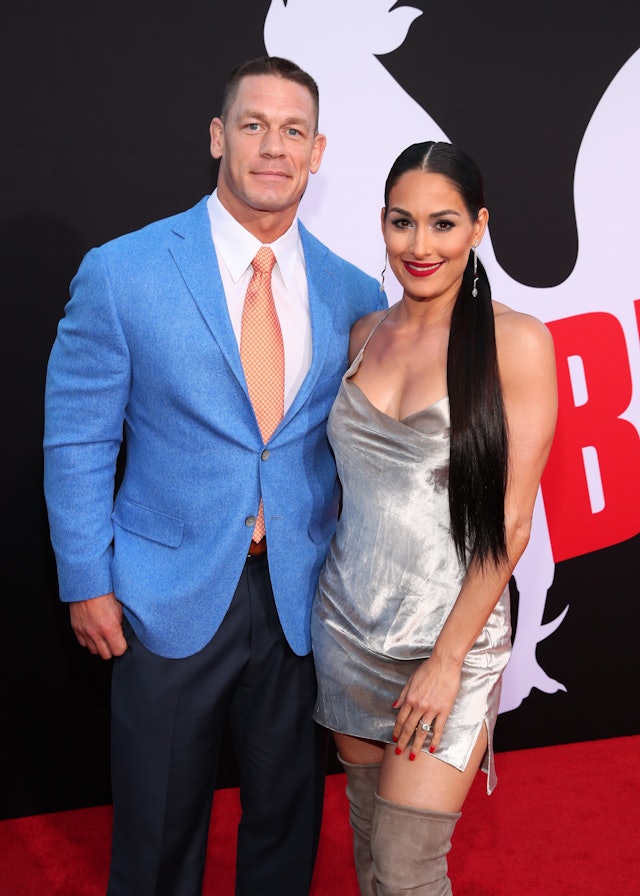 In May 2018, a source close to the couple explained the situation to People:
So, basically, Bella and Cena just weren't of the same mind even if their hearts were in the right place. And that's a terribly sad thing, but hopefully, they both can move on from each other in time and find love again in the future.
Source: Read Full Article