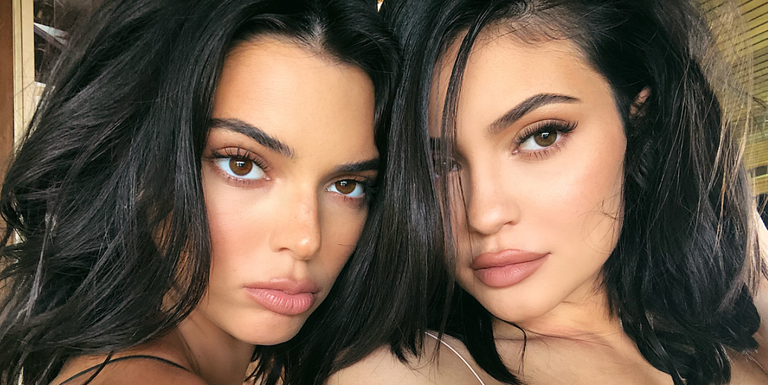 As you know, when Kylie Jenner went MIA from social media and the paparazzi last year, it was actually because she was pregnant with her baby girl, Stormi. Now that Stormi is gracing this planet with her presence, it's time to hear the tea on what Kylie's really like as a mom, courtesy of Kendall Jenner. Like, is Kylie the type of mom to spoil her kid rotten? Or is she a super strict one that doesn't let Stormi go on play dates with her cousins until she eats all of her mushy carrots?
In an interview with People, Kylie's big sister said Kylie's a terrific mom. "More power to Kylie, man," Kendall said. "She is built for this. She is an incredible mom."
happy birthday North & P.. ?
A post shared by Kylie (@kyliejenner) on
Guess we'll just have to wait to see how strict Kylie will be considering Stormi is still a baby.
Kendall also said she feels a special connection to Stormi that she doesn't feel with her other nieces and nephews, and no, it's not because Penelope Disick and North West sometimes make stink faces at the camera. Kendall said she loves them all equally, but she definitely loves that she can pass them off to their parents at the end of the day.
"I love all of my nieces and nephews, I like that I can give them back," she said. "But I do feel a really special connection to Stormi. I don't know if it's that Kylie is my little sister, but I was hanging out with her the other day at lunch, and we were just sitting and Stormi was just so comfortable with me, and it made me so happy."
Makes sense!
From: Cosmopolitan US
Source: Read Full Article