Things we know: Meghan Markle and Prince Harry have a docuseries coming out in mere weeks. Things we don't know: What it'll be about, how hard they'll go in on the royal family, and if they'll open up about their personal life in Montecito.
However! Thanks to a veritable cornucopia of sources and insiders who can't stop talking to outlets like People, The Telegraph, Vanity Fair, Page Six, and Deadline (to name a few), there's a ton to talk about. And most of it is extremely dramatic, so let's dive in. GIRD YOUR ROYAL LOINS. (sorry)
Meghan and Harry's Netflix Docuseries Will Officially Air in December
Well, somewhat officially. Netflix still hasn't acknowledged there *is* a series to begin with. The only thing it has said on the record is this: "There's never been any documentary from the Duke and Duchess of Sussex confirmed."
Despite Netflix acting all "Docuseries? What docuseries?" People recently dropped confirmation that the Sussexes' show will hit Netflix in December 2022. And please be advised this news follows a LOT of premiere date debate, including from Deadline which reported Netflix execs were so "rattled" by backlash to The Crown that they'd moved the doc to 2023. Sounds like this didn't end up being the case!
The Story Isn't How Meghan and Harry "Would Have Told It"
When asked about the docuseries in her Variety cover story, Meghan said, "It's nice to be able to trust someone with our story—a seasoned director whose work I've long admired—even if it means it may not be the way we would have told it. But that's not why we're telling it. We're trusting our story to someone else, and that means it will go through their lens."
https://www.instagram.com/p/Cj5JKQGsg5k/?utm_source=ig_embed&utm_campaign=loading
A post shared by Variety (@variety)
The duchess also talked about the series to The Cut, saying it'll largely be a love story: "The piece of my life I haven't been able to share, that people haven't been able to see, is our love story."
The Sussexes Had a "Falling Out" With Their Original Director
Page Six reports that Meghan and Harry initially hired Oscar-nominated director Garrett Bradley to work on their docuseries but "had a falling out with her over the vision of the project."
Apparently, there were disagreements over the show's "tone," and one insider said, "Garrett wanted Harry and Meghan to film at home and they were not comfortable doing that. There were a few sticky moments between them, and Garrett left the project. Harry and Meghan's own production company captured as much footage as they could before Liz Garbus was hired."
Note: This switch-up apparently explains why Meghan and Harry were seen with two different film crews on trips to NYC in 2021.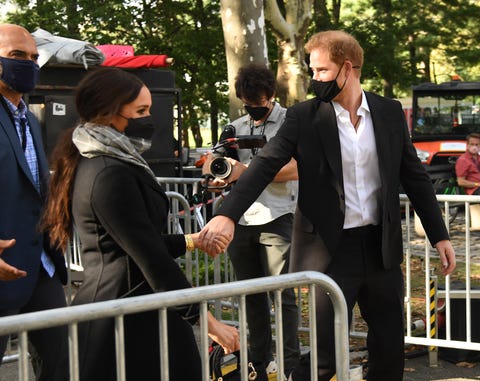 The Sussexes Were Allegedly at Odds With Netflix Over Content
And not just Netflix. They were also, apparently, at odds with their own production team about what would appear in the show. Per Page Six, Meghan and Harry wanted to cut chunks of the footage, but Netflix execs weren't having it.
They Wanted to Edit the Show After the Queen's Death
Queen Elizabeth II passed away in September, and the Sussexes understandably had some concerns about their docuseries coming out so soon after her death. The couple wanted the docuseries pushed back to 2023 as a result, but Netflix is reportedly eager to air it after The Crown.
Definitely interesting, but it is worth noting that an additional insider (truly, so many sources) denied all this to the Daily Telegraph, saying, "There seems to be a big misconception that they need or want to turn the project on its head. There are always edits being made, but that's how it works—people give notes, sometimes things are changed if there's time before a deadline."
"This is about where they've come from, what they've been through and where they are…" the source added. "I think it will explain a lot about the decisions they've had to make and how they've ended up here."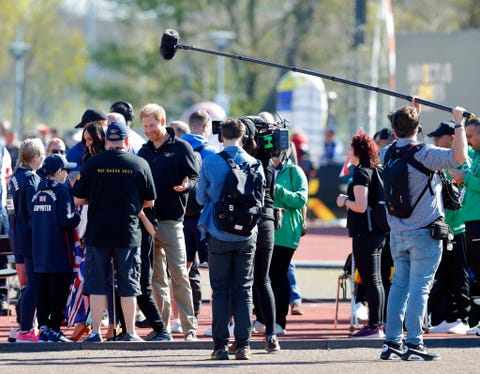 Portions of the Docuseries Allegedly Contradict Harry's Memoir
Awkward! But yeah, according to another Page Six source, Netflix filmmakers were at one point "confused" that some of the content in the docuseries "contradicted" what's in Harry's upcoming memoir, Spare.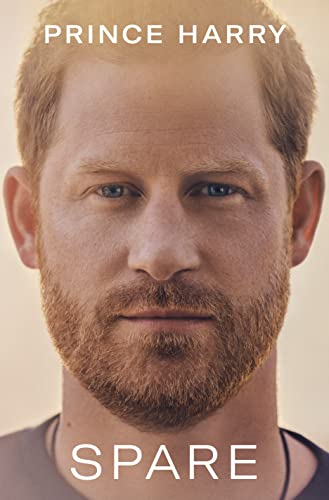 As a ~senior Netflix source~ put it, "A lot in the show contradicted what Harry has written, so that was an issue. Then Harry and Meghan made significant requests [to filmmakers] to walk back content they themselves have provided, for their own project."
The Docuseries Could Impact Archie and Lilibet's Titles
According to a source who spoke to Vanity Fair royal expert Katie Nicholl, decisions on whether Archie and Lilibet get prince/princess titles could depend on "what happens in the coming months, particularly with Harry's book and their TV show." Which might explain Meghan and Harry's eagerness to make edits.
Either way, the show could potentially hit Netflix in just a couple weeks, and we'll keep you updated on, well, updates in the meantime.
Source: Read Full Article