Prince Charles has tested positive for coronavirus. An official statement from his office reads that "He has been displaying mild symptoms but otherwise remains in good health and has been working from home throughout the last few days as usual."
Prince of Wales' office says: "He has been displaying mild symptoms but otherwise remains in good health and has been working from home throughout the last few days as usual."
According to royal reporter Chris Ship, Charles' wife Camilla has been tested but does not have the virus. The couple is currently self-isolating at their home in Scotland. Per Prince Charles' office "It is not possible to ascertain from whom the Prince caught the virus owing to the high number of engagements he carried out in his public role during recent weeks."
Prince Charles's office says: "It is not possible to ascertain from whom the Prince caught the virus owing to the high number of engagements he carried out in his public role during recent weeks."
You can read the full statement here:
Breaking: Prince Charles has tested positive for coronavirus pic.twitter.com/jIDSOuDTXC
As a reminder, the royals are all self-isolating in different locations. The Queen and Prince Philip are in Windsor with a skeleton staff, while Kate Middleton and Prince William are at their country home, Anmer Hall. Meanwhile, Meghan Markle and Prince Harry are currently in Canada with their son Archie.
Wishing Prince Charles the speediest of recoveries.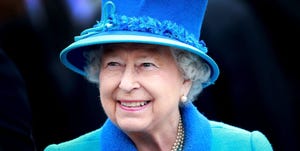 Source: Read Full Article