Earlier this week, there was some German and French tabloid reporting about a Grimaldi marriage. Prince Albert and Princess Charlene have been married for twelve chaotic years, none of which seemed particularly happy. The thing is, every time there was a report of Charlene's escape attempts or her deep unhappiness in the marriage, the Prince's Palace shut down those reports swiftly. This week, the European tabloids reported that Charlene is living in Switzerland, that she only returns to Monaco for ceremonial events, that she only sees her husband "by appointment," and that Charlene and Albert share custody of their children. We have not heard one peep from The Prince's Palace. No one has rushed out to debunk these rumors, Albert hasn't given a huffy interview to People Mag, nothing. And now this: Charlene has deleted her Instagram account.
Princess Charlene of Monaco is logging offline. On Thursday, the princess' personal Instagram account disappeared from the platform, apparently having been deactivated or deleted. Princess Charlene, 45, previously ran the handle @hshprincesscharlene, which Hello! reports had 462,000 followers. The royal posted a mix of personal and professional news on the page, from recaps of royal work to sweet updates about her 8-year-old twins Crown Prince Jacques and Princess Gabriella, whom she shares with husband Prince Albert.

While Charlene's personal profile has gone dark, her Fondation Princesse Charlène de Monaco account is still accessible. Princess Charlene's charity is dedicated to ending drowning by raising public awareness about the dangers of water, teaching children to swim and instilling the values of sport in the next generation. It's a natural fit for the former Olympic swimmer, who competed for South Africa (where she grew up) at the 2000 Sydney Summer Games — the same year she met Prince Albert.

Though Princess Charlene used her handle less and less in recent months, the official Prince's Palace of Monaco Instagram page has been increasingly active. Courtiers keep followers looped with the latest happenings from the Monegasque royal family, including the activities of Albert's sisters Princess Caroline and Princess Stephanie.
[From People]
For those of us long-time Charlene followers, we know this is not the first time there's been some bullsh-t around her Instagram. When she was in South Africa throughout much of 2021, recovering from her ENT infection, Charlene communicated through her IG, and it was clear that she had control over her personal account and she wasn't running things through her husband's office. That changed towards the end of her stay in South Africa – they must have changed her password or something, and by the time she went into a treatment facility in Switzerland in late 2021, it felt like Charlene had completely lost control of her account. I'm just saying, I wonder if this is less "Charlene deleted her account" and more "the palace deleted Charlene's account to silence her about the separation." I don't know though, it's just a theory.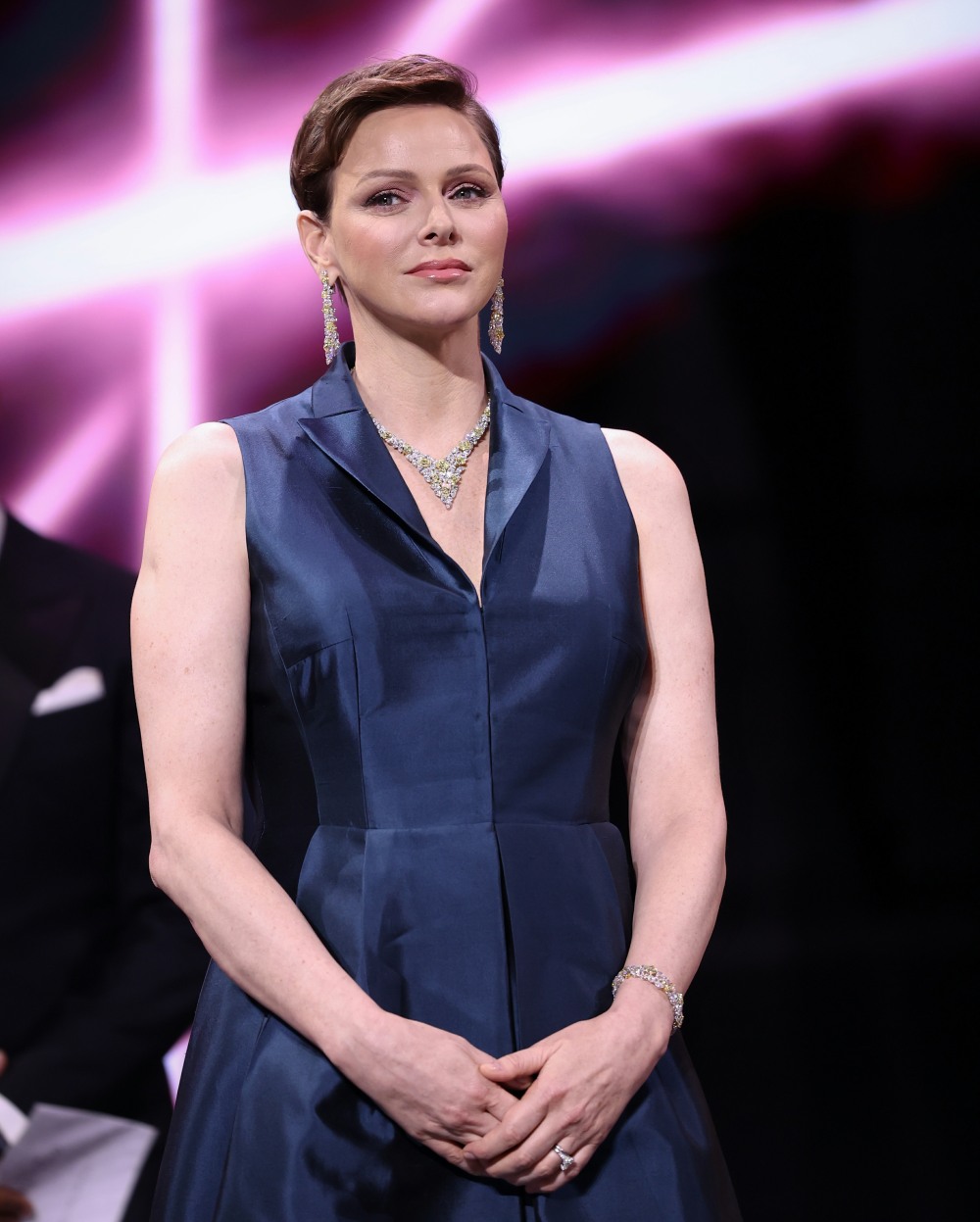 Photos courtesy of Avalon Red, Backgrid.
Source: Read Full Article