Hot days call for yoghurt-based recipes and the Rajasthani Karba is one such sweet treat that's best enjoyed in warm weather or for festivals and special occasions.
Cooked rice, yoghurt, sugar, kesar, green elaichi powder and lots of dry fruits come together to create Bethica Das's version of this simple, satisfying dessert.
She serves it in earthen bowls for a rustic touch.
In Kolkata, the dish is called Doi Bhaat and goes well with mashed bananas, pomegranate or ripe mangoes.
Bethica's cooking has several influences — her Bengali roots, Hyderabad where she grew up and Chennai and Sharjah where she has lived for many years.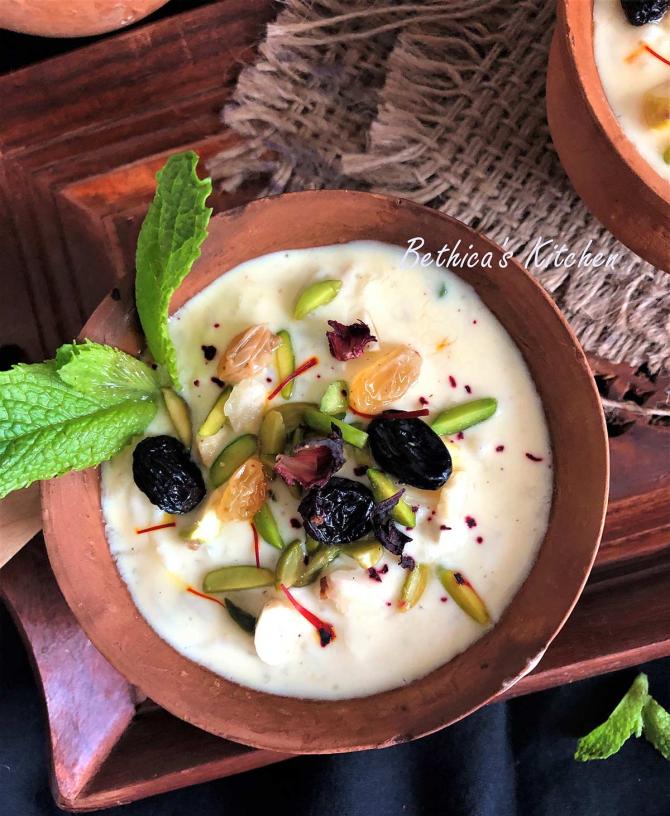 Karba
Serves: 3-4
Ingredients
1 cup cooked rice, leftover riceor healthier types of rice will do fine
1½ cup dahi or yoghurt or vegan yoghurt
¼ cup sugar or a sugar equivalent
½ tsp green elaichi or cardamom powder
1 cup mixed nuts and raisins or dry fruits, chopped + extra to garnish
Few strands kesar or saffron, soaked in 2 tbsp milk
Sprig of mint, to garnish
Method
In a bowl, whisk together the yoghurt, sugar until the sugar dissolves and it becomes a creamy mixture.
Add the cardamom powder, followed by cooked rice, chopped dry fruits and saffron milk.
Each time you add an ingredient, give it a whisk so that it gets incorporated in the yoghurt.
Garnish with the remaining dry fruits and the sprig of mint.
Chill in the refrigerator and then serve.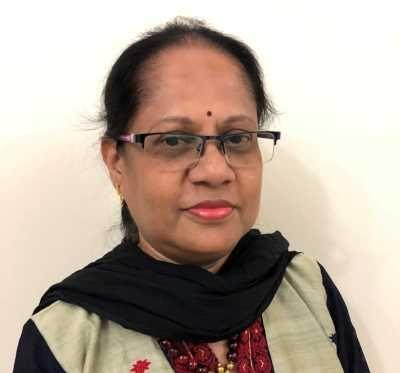 Bethica Das is a Sharjah-based food blogger.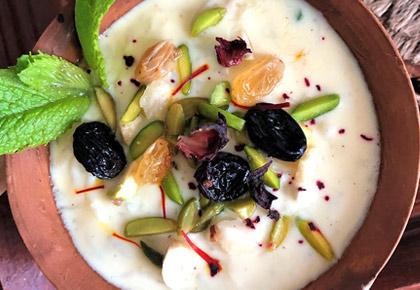 Source: Read Full Article