Elizabeth Berkley recently reprised her role as Jessie Spano on NBC Peacock's Saved By the Bell reboot. And if it looked like she had the same chemistry with her co-stars as she did in the '90s, there's a good reason. In a recent interview, Berkley revealed how close the original cast is and how much they are still a part of her life.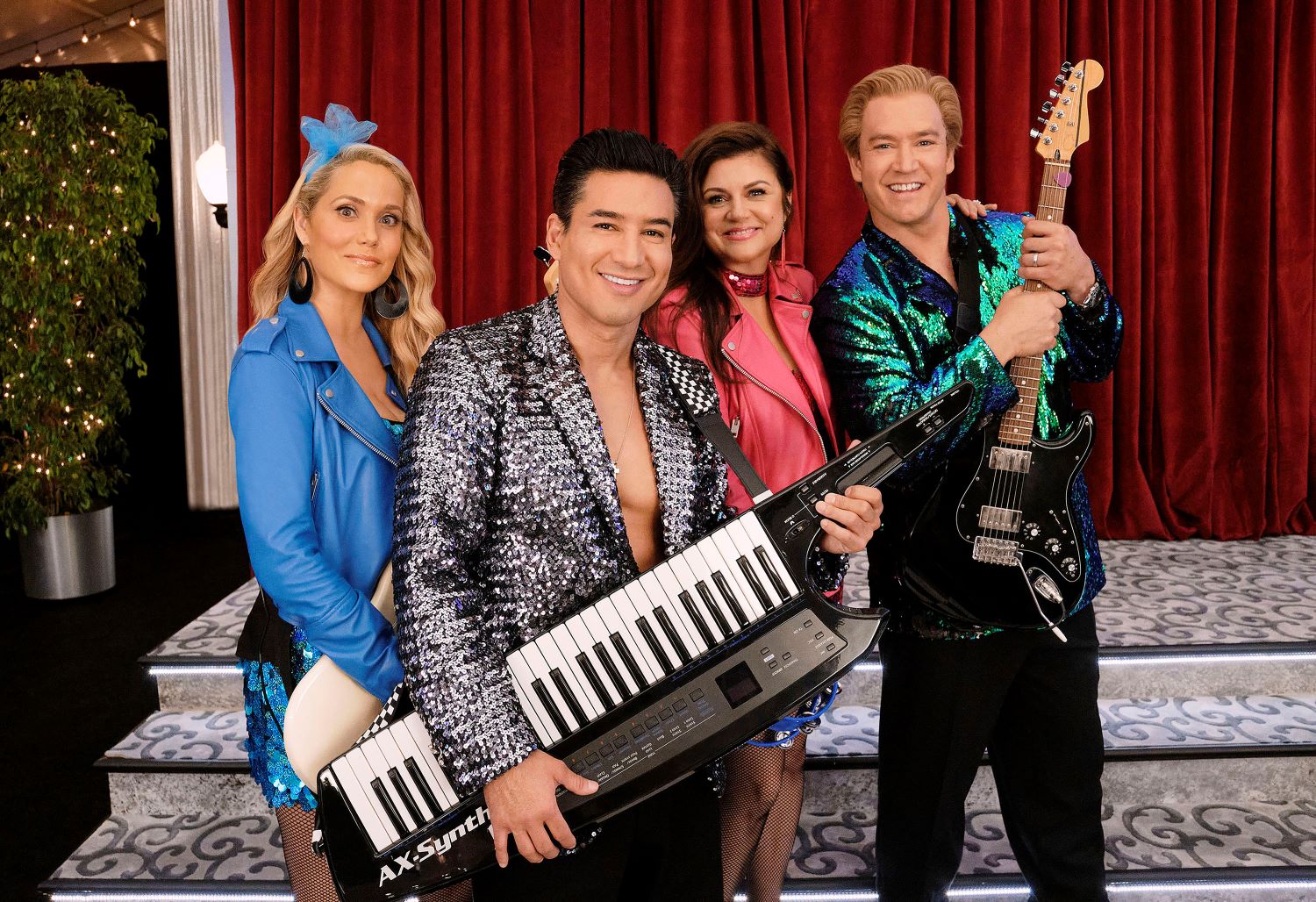 Elizabeth Berkley starred in 'Saved By the Bell' in the '90s
Saved By the Bell was a Saturday morning sitcom that aired from 1989 to 1993 and had several subsequent spin-offs. Berkley was initially tapped to play Kelly Kapowski (Tiffani-Amber Thiessen's role), but producers decided to create Jessie Spano's character specifically for her.
Berkley appeared in all four seasons of the series. And she reprised her role for two TV movies — Saved by the Bell: Hawaiian Style and Saved by the Bell: Wedding in Las Vegas.
The 'Saved By the Bell' reboot catches up with the cast as parents
Peacock's new reboot of Saved By the Bell follows a new generation of high school teens at Bayside High. But it still takes place in the same world as the original show.
Berkley, Tiffany-Amber Thiessen, Mark-Paul Gosselaar, Mario Lopez, and Lark Vorhees reprised their roles for the new series. But their characters are now much older and are trying to navigate the world as responsible adults.
Jessie is now a guidance counselor at Bayside, where her son, Jamie Spano, plays football under his coach, Slater. Zack and Kelly are the governor and first lady of California. And their son, Mac Morris (Mitchell Hoog), is a spoiled trouble-maker who also attends the school.
Elizabeth Berkley reveals how easy it was to fall back into the groove with her co-stars
In a recent interview with Collider, Berkley talked about the Saved By the Bell reboot and said she was "all in" when she heard executive producer Tracey Wigfield's idea for the show. The actor suggested she was delighted to bring the show and its characters back in this fresh new way. And she revealed that because the cast remained close all these years, they had no issue recreating their chemistry on-screen.
"Luckily, we have such a strong bond from the original group, where we are still a part of each other's lives," Berkley explained. "I think it would have been even more surreal if I hadn't seen them for years and hadn't been in touch, and suddenly here we are as grownups."
Berkley said that she bonds with Thiessen over motherhood. And she revealed that Lopez and Gosselaar are like family.
"Tiffani and I are both mommies, and we share wisdom and advice, and we have each other's backs as women," continued Berkley. "Mario has been like a brother to me, and Mark-Paul, as well. These are really rich, deep relationships in my current life, as well."
Source: Read Full Article