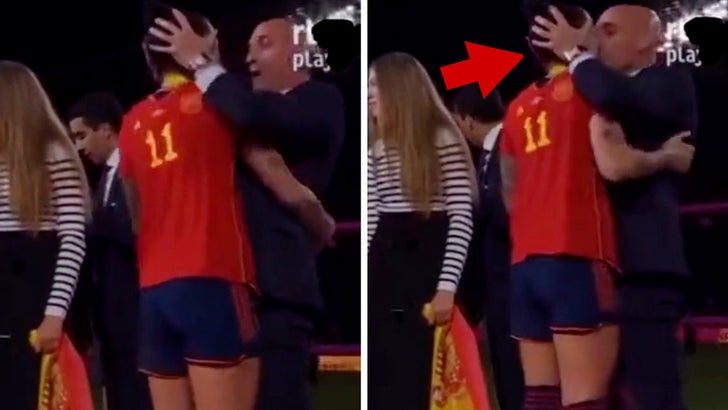 9:06 AM PT — 8/21 — Luis Rubiales is sharing his regret over the kissing incident on Monday … releasing a video apology for his actions.
"I made a mistake, for sure," Rubiales said in the clip. "I have to accept it. In a moment of such emotion, without any bad intention or bad faith, what happened, happened, in a very spontaneous way."
He continued … "I have to learn from this and understand that a president of an institution as important as the federation — above all in ceremonies and that kind of thing — should be more careful."
Spain has taken home the gold in the Women's World Cup, but folks online are more focused on a super-cringe moment after the win … when the country's football president planted a kiss on one of the players' lips.
The smooch went down Sunday, as the team received their gold medals after beating England in the final.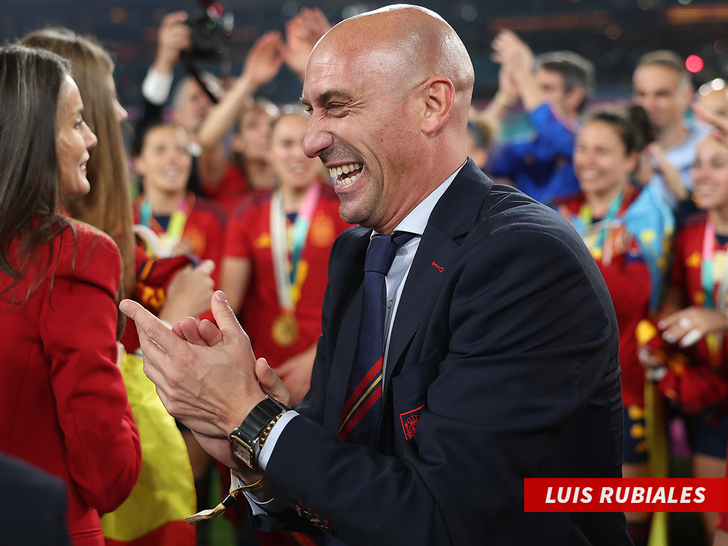 Spanish football federation president Luis Rubiales was at the end of the line congratulating the athletes when he gave midfielder Jenni Hermoso a kiss squarely on her mouth.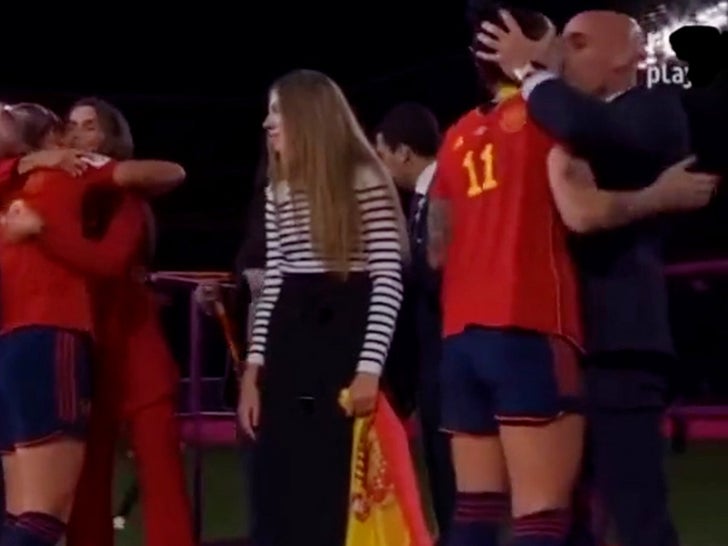 It's a pretty awkward moment, especially because he grabbed the back of her head — Hermoso admitted she wasn't a huge fan of what went down, but she's still defending him, saying it was a spontaneous, mutual gesture coming from all the post-win joy.
She's gone on to say his behavior with the team has been great, and they have a great relationship … and is hoping fans will be putting the focus on the triumphant win instead.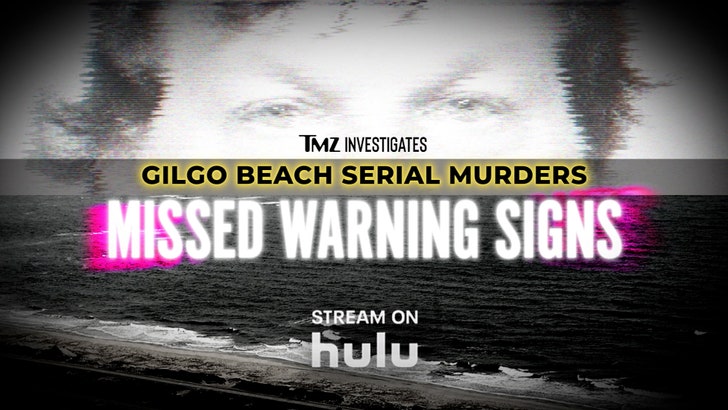 Of course, folks online have been pointing at the kiss quite a bit, with many calling it completely inappropriate … but Hermoso doesn't see it that way.
Originally Published — 8/20 1:42 PM PT
Source: Read Full Article