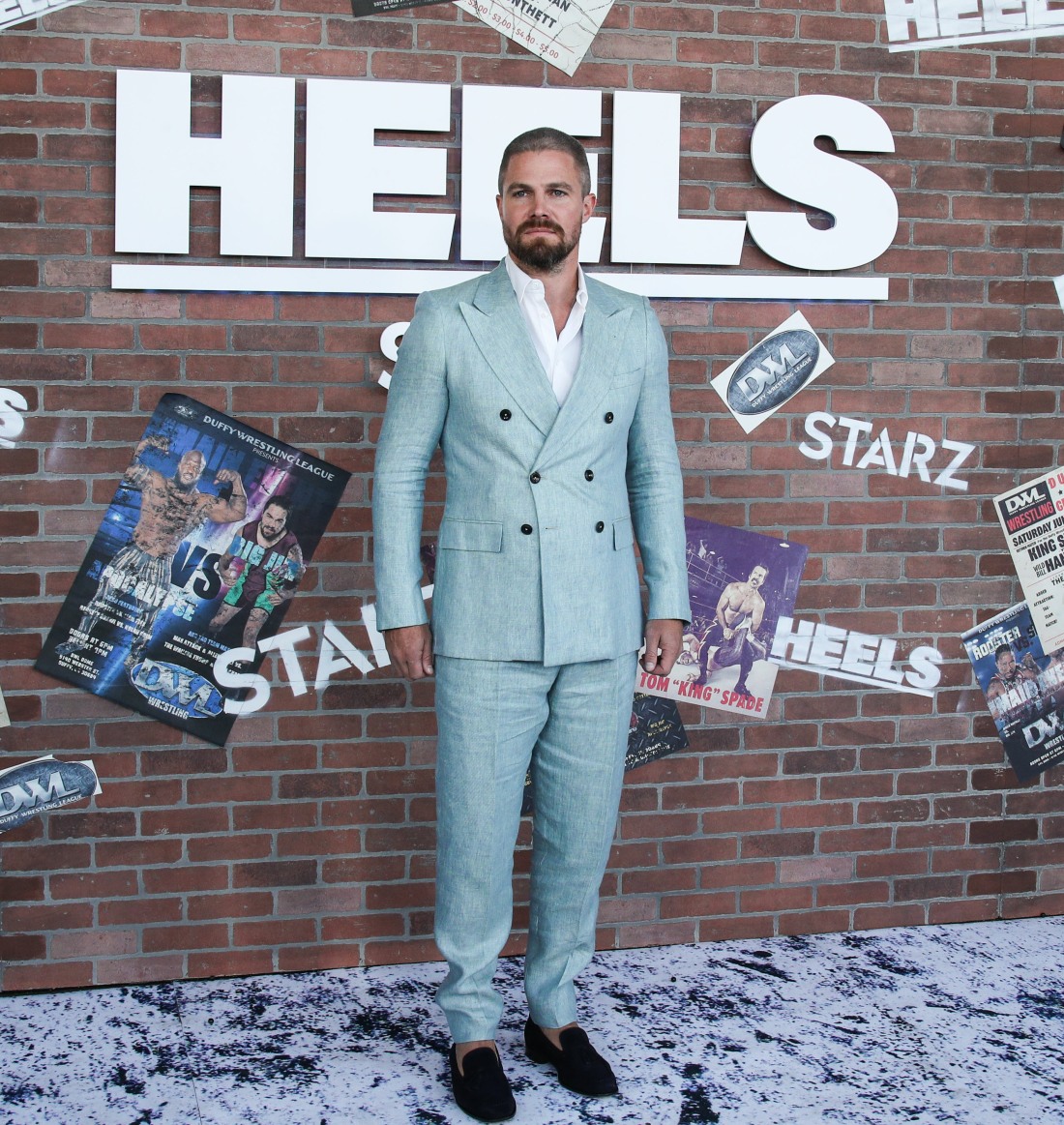 I was never into Arrow, so my first real vibe-check on Stephen Amell was two years ago, when he was thrown off a Delta flight for screaming at his wife. The vibe was decidedly "off." This new story does nothing to dissuade me from feeling like Amell is a giant knob either. Amell is obviously a SAG-AFTRA union member, but he's not "on strike" apparently. In comments this week, Amell called the strike "myopic." Yikes.
Stephen Amell, whose Starz drama series Heels returned for its second season over the weekend, is not going to the mat for the actors strike that is rattling in Hollywood. Amell, best known for playing the lead role in The CW's Arrow, has called the SAG-AFTRA strike "myopic," "incredibly frustrating" and a "reductive negotiating tactic."

When SAG-AFTRA members voted on authorizing a strike, an overwhelming 98% majority of returns gave guild leadership the green light to walk out of negotiations if needed, with roughly half of eligible members submitting ballots. Speaking over the weekend, actor Stephen Amell doesn't count himself among the members in favor of one.

During an appearance for a Q&A with fans at Galaxycon in Raleigh, N.C., Amell voiced his disagreements with the ongoing actors strike, which began on July 14.

"I support my union, I do. And I stand with them. I do not support striking. I don't. I think that it is a reductive negotiating tactic," Amell began, sighing. The footage of Amell's appearance at the convention was widely distributed on social media. "I find the entire thing incredibly frustrating. I think the thinking as it pertains to shows — like the show that I'm on that premiered last night — I think it's myopic."

Amell's professional wrestling series "Heels" debuted its second season on Starz on Friday. The actor's Galaxycon appearance was not explicitly billed as a promotional event for "Heels," per the organization's website.
[From Variety]
Yeah, my first question was: why the hell is he doing promotion for his TV show? Promotional events, press junkets and fan events are strictly prohibited by SAG-AFTRA during the strike. So there's that alongside all of his comments. Amell sounds like such a douche here (big surprise, I'm pretty sure that's who he is). SAG-AFTRA didn't want to strike and they continued with the pre-strike negotiations for as long as they could in good faith. They even gave the AMPTP an extension in July, only the AMPTP only asked for the extension so the Barbenheimer casts could do their promotions and premieres. AMPTP was the organization operating in bad faith, while SAG-AFTRA has always wanted to sit down and really hash out these issues.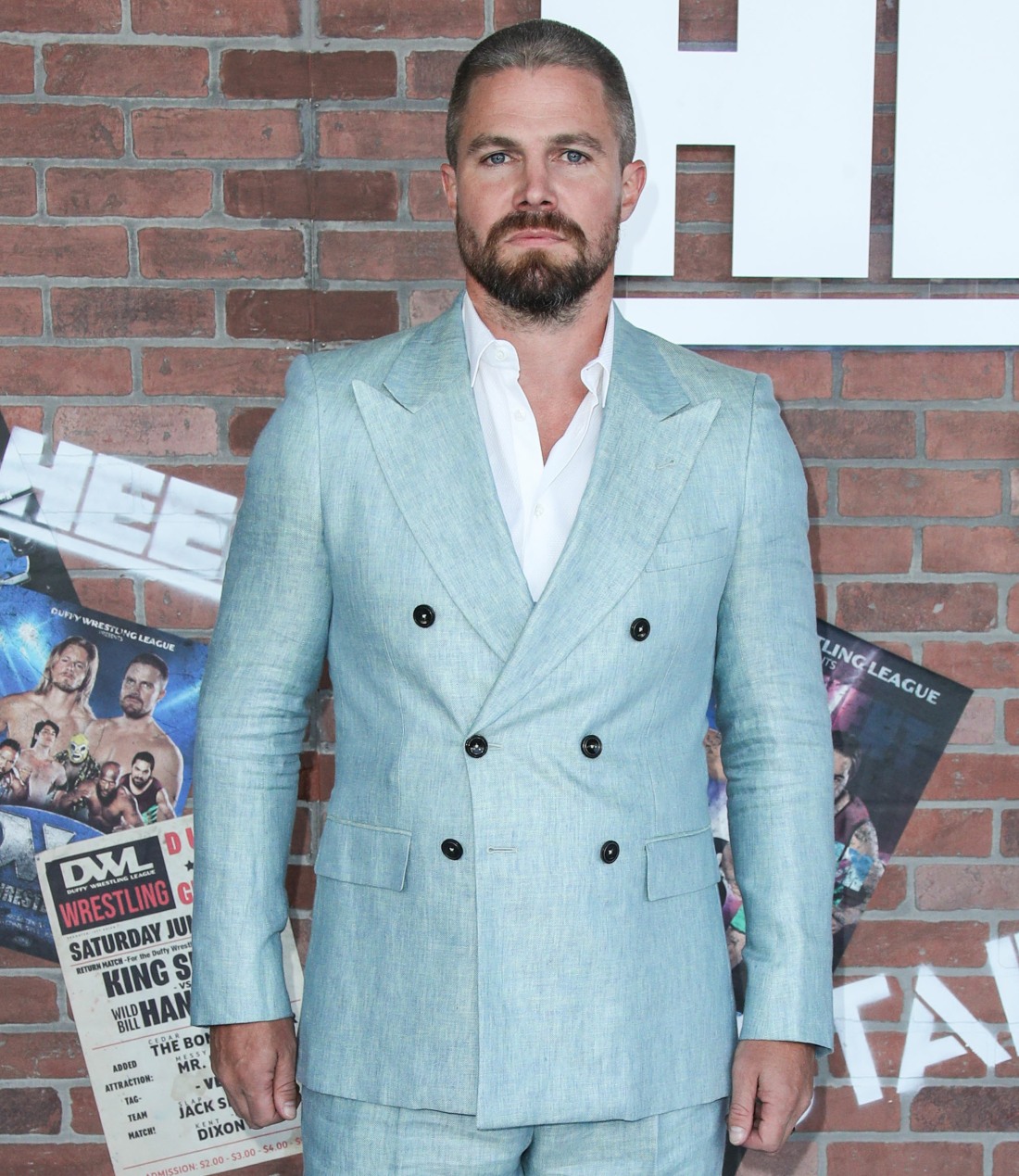 Photos courtesy of Avalon Red.
Source: Read Full Article