When you're in a relationship and you mess up, the best thing to do is to kiss up to your significant other in hopes that they'll forget what you've done — or, at the very least, be a *little* less angry with you because hey, at least you're trying, right? Well, it looks like Tristan Thompson might be trying to take a page out of that book in hopes of getting on Khloé's good side. And let me tell you, fans are NOT having it, because Tristan Thompson's comment on Khloé Kardashian's Instagram is getting ROASTED by her supporters.
For fear of sounding like a broken record, I'll give you the abridged version of why fans of the Keeping Up With The Kardashians star are totally over Tristan Thompson: It was reported in April via The Daily Mail that Thompson was seemingly spotted on video kissing another woman who was not the very beautiful (and, at the time, very pregnant) Khloé Kardashian. Elite Daily reached out previously to Kardashian and Thompson's teams regarding the cheating rumors but did not hear back by the time of publication.
Since the rumored cheating scandal(s) surfaced, many who love Khloé are unhappy that she's still with Thompson, who is the father of her daughter, True, and urged her to GTFO of the relationship. But they're still together, and now, here we are.
So let's dive into this Instagram comment, shall we?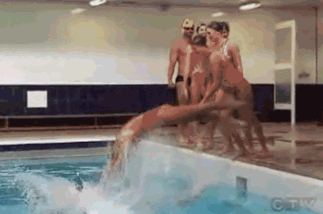 On July 31, Kardashian took to Instagram and posted a picture of an absurdly pink sand beach, causing me to immediately want a Piña Colada (and also make me question just how much Photoshop was used for this image):
Khloé captioned the image, writing, "Take me please," and honestly, even if the sand was boring white on this beach, I'd still be craving a Piña Colada.
But Instagram account @CommentsByCelebs was quick to spot that Thompson replied to her comment, asking Kardashian, "Where do you wanna go my love?," and isn't it apparent from the photo she posted that she wants to go to LITERALLY THAT PINK SAND BEACH?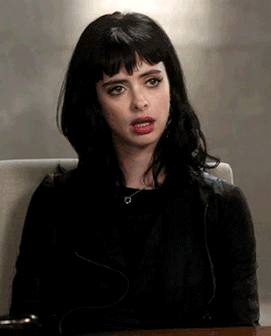 Fans of Khloé responded to Thompson, deciding to poke fun at Thompson's question with some very brutally honest answers. Answering the question of where Khloé wants to go, one user wrote, "the land of the faithful and loyal tristan, that's where she wanna go," while another user responded with "to the divorce attorney." They're not technically married (that we know of), but still, ouch.
You can check out some more of the responses below, but I'm warning you, there are some serious burns ahead:
Not going to lie, I thoroughly enjoyed many of these comments. Sorry Tristan, but c'mon, you knew what you were getting into the minute you posed a question for all to see on social media.
And while the two seem to still be going strong, a new report from People suggests that Khloé doesn't feel that Tristan Thompson understands all of the difficulties he's caused from his actions. A source told the site,
Elite Daily reached out to Kardashian and Thompson's teams for comment on the report, but did not hear back by the time of publication.
Sorry, but simply being a man doesn't give you a pass for not understanding the mistakes you've made. The source continued, adding that Khloé feels that Tristan isn't taking the rumored cheating scandal seriously. The source added,
Insert eye-roll emoji here.
Let's hope that in the future, Tristan knows best and avoids any open-ended questions from here on out. Actually, let's hope he doesn't, so we can watch the whole thing go up in flames in the comment section. Is that mean to say? Sorry, not sorry.
Source: Read Full Article