'There is no concept of friendship here…there are only competitors.'
'Every student sitting next to you is seen as an additional burden to fight with.'
There are no friends but only competitors in the country's coaching capital popularly known as 'Kota factory', say students and experts as the government struggles to keep a check on the spate of suicides among engineering and medical aspirants.
Authorities say 20 students preparing for competitive exams in Kota have ended their lives so far in 2023 — highest for any year. Last year, the figure was 15.
Battling with packed schedules, cut-throat competition, constant pressure to do better, burden of parents' expectations and homesickness, students say they often find themselves alone with no one to talk to and share their feelings with.
Experts warn that parents also see friendships as potential distractions for their wards and discourage them to make friends when they are here for coaching.
"There is no concept of friendship here…there are only competitors. Every student sitting next to you is seen as an additional burden to fight with. Unlike schools and colleges, nobody shares notes among peers here because everybody is seen as a threat who might take one's seat away in the college of his or her choice," Ridhima Swamy, a NEET (National Eligibility cum Entrance Test) aspirant from Madhya Pradesh, told PTI.
Mansi Singh, a Joint Entrance Examination (JEE) aspirant from Odisha, who has been here for the last two years, said life in Kota feels like one is on a "treadmill".
"It is like running on a treadmill. You only have two options either to get down or keep running. You cannot take a break, cannot slow down but only keep running," she added.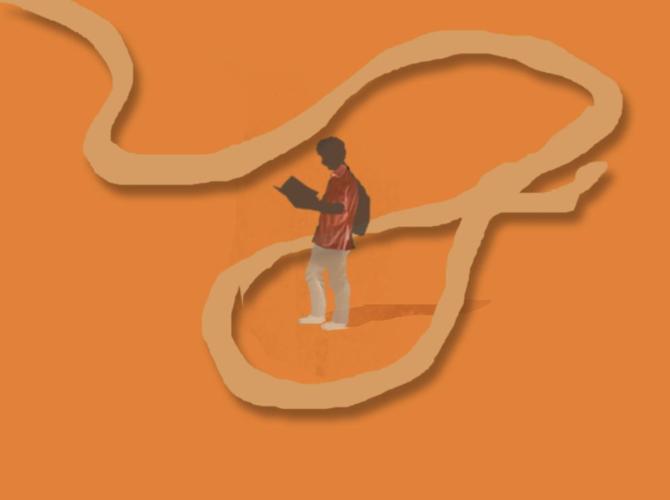 Another student, who did not wish to be identified, said every moment not spent on studying is considered "wasted" which triggers a cycle of guilt and ultimately impacts the performance causing further stress.
Sharing an incident, the student from Maharashtra said, "One day I received a call from the mother of one of the boys here who lives in the same hostel. She was worried that she was not able to reach her son and wanted me to check on him as he had not been attending classes for a week."
"I assured her that I will go to his room, once back to hostel..I went back and got busy in studying. While his mom kept calling me, I was busy preparing for a test next day that I was restless that I will lose time and will not be able to prepare well."
"His mom figured out someone else and the issue was sorted, but later I felt guilty that what if he was unwell, what if he had taken the extreme step and all I could think was that I will get less time to prepare for a test…such is the pressure here…I couldn't sleep for days when the realisation hit me," he said.
Dinesh Sharma, head of the psychology department, Government Nursing College, said students neither open up nor develop empathy for their peers here.
"The first instructions from the parents when they drop their kids here is…do not waste time in friendships, you are here to study. When parents see it negatively, students feel that it is something wrong and should not be done."
"Every coaching has counsellors now, but these students are apprehensive about opening up with them thinking their parents might be informed…so friends can be really helpful but here those who make friends are not seen in good light," he said.
His thoughts were echoed by Kota Additional Superintendent of Police Chandrasheel Thakur, who said every student shows some symptoms when he/she is stressed and since parents are far away, his or her friends will be the first to know.
"There are no joint exercises in coaching, it is an individual journey and these students often end up feeling lonely.
"There have been times when some hostel mates have informed us about someone locking their door from inside and we have intervened timely.
"Majority of the students here are living away from the family for the first time… having friends can be very helpful, it should be encouraged," he said.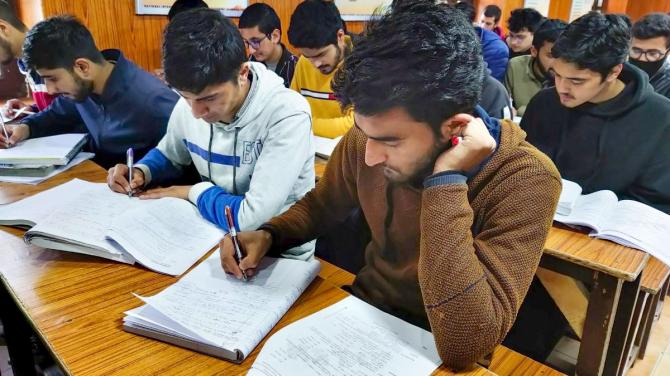 For a student preparing for competitive exams here, the academic schedule would typically include classes for seven or eight hours from Monday to Saturday with a brief interval for refreshment, sometimes doubt sessions and remedial classes on Sundays, at least three internal tests during a week and one major test on the last Sunday of a month.
Often bogged down with the fast paced curriculum and the programme structure, students say they are always racing against time and even a day's break can push them behind thousands of other students.
However, the recent cases of student suicides has rekindled the debate about whether enough measures are being taken to ensure healthy competition among students.
Rajasthan Chief Minister Ashok Gehlot directed officials to form a committee to provide suggestions on preventing suicides.
The committee will comprise all stakeholders, including representatives from coaching institutes, parents and doctors, and it will submit its report in 15 days.
Feature Presentation: Ashish Narsale/Rediff.com
Source: Read Full Article