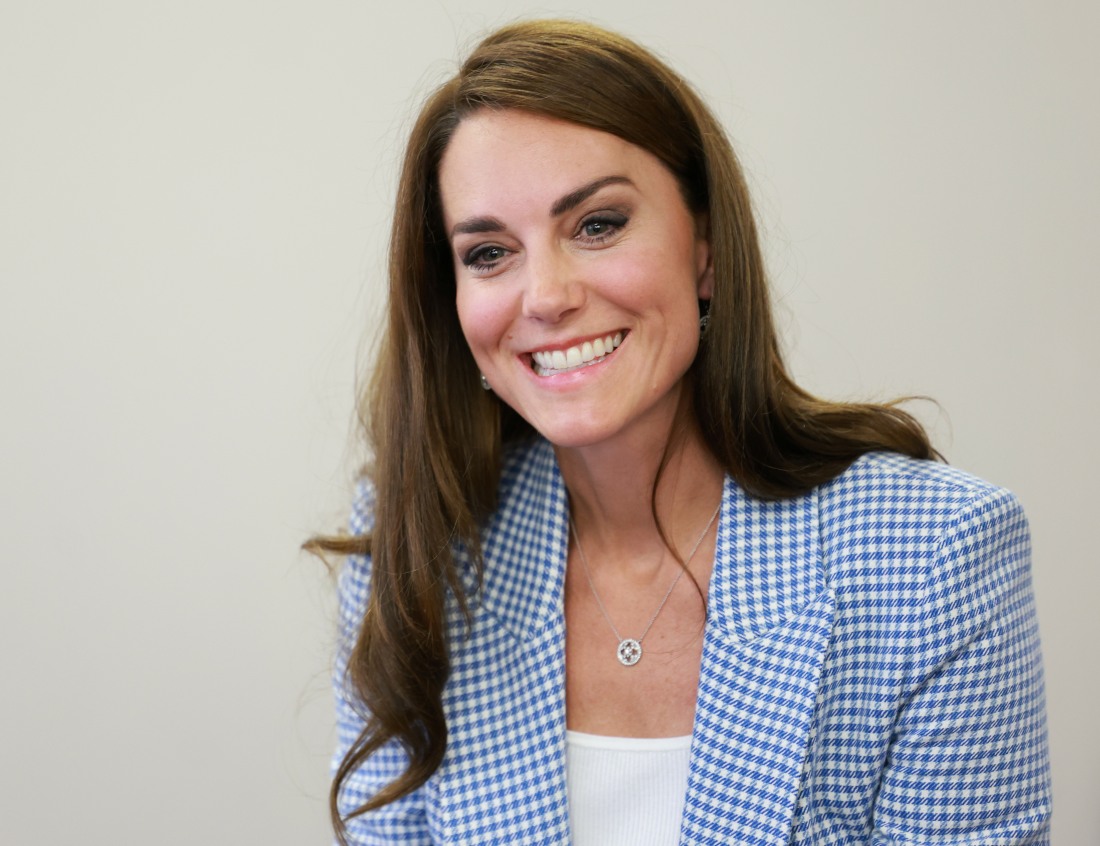 As everyone predicted, the Windsors just had to do something to "get attention" while Prince Harry is in London, testifying about the unholy alliance between tabloid media and royalty. Since King Charles is conveniently out of the country (he's in Romania) and Queen Camilla is getting sauced at Ray Mill this week, the Princess of Wales was sent out to flap her jazz hands in an off-kilter wig. Of course!
Kate stopped by the Windsor Family Hub today, although the photo agency dated the pics for the 5th (curious). Kate and William have been on vacation, because of their kids' school break. William did stop by a football match a few days ago, so I guess it was Kate's turn to "do some work" during her vacation. Weirdly, I could have sworn that Will and Kate were in Norfolk this whole time, but the Windsor Family Hub is just a stone's throw away from Windsor Castle. Hm.
Kate's ensemble consisted of a Zara blazer which retails for £73 and Emmy London shoes retailing for £405. People assume that we've seen those pants and the white tee before. I actually think the ensemble and the event feel hastily thrown together, like she was only ordered, one hour beforehand, to show up somewhere and look keen. I suspect that the palace held Princess Eugenie's baby announcement for Monday as well. These people are utterly transparent.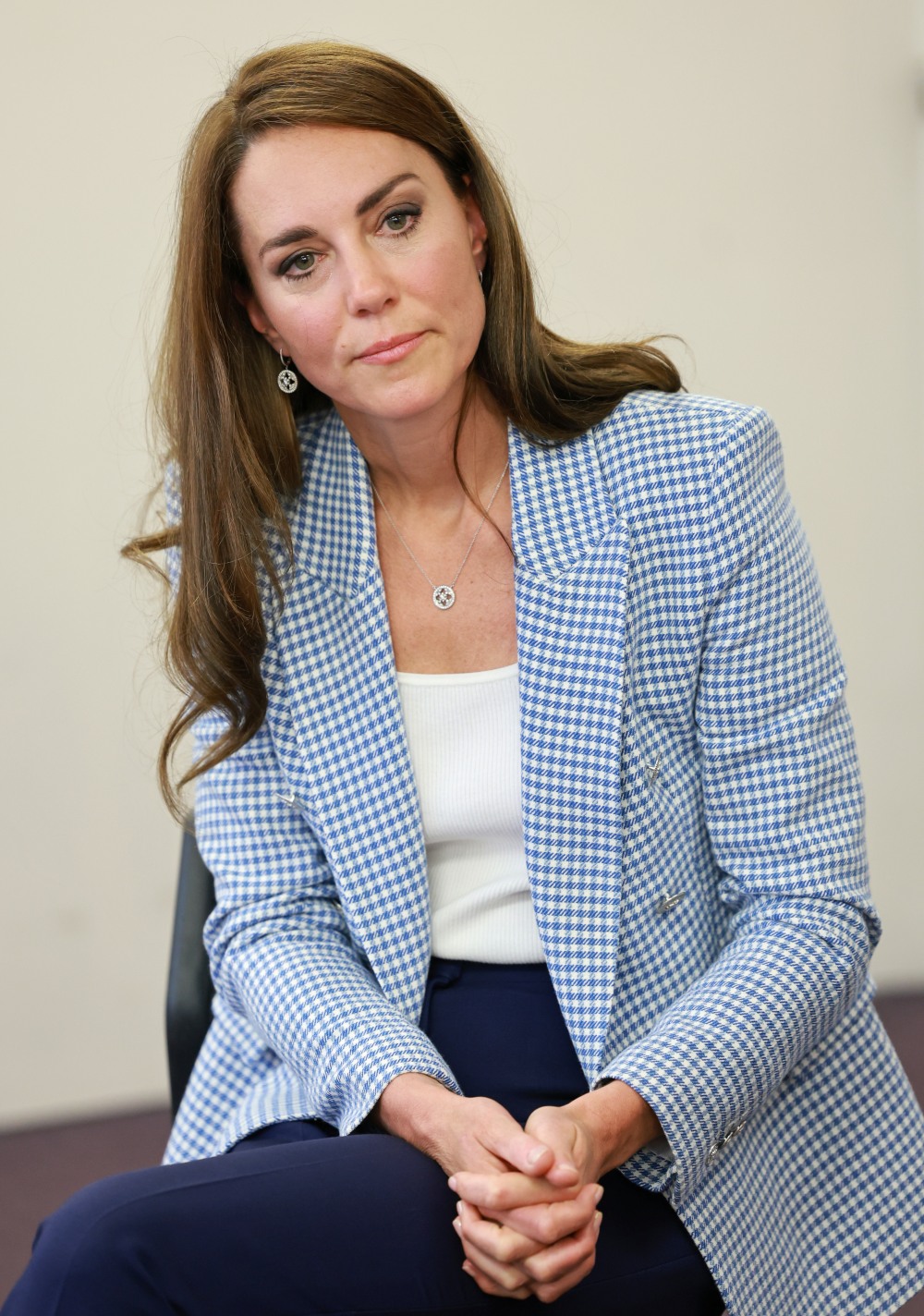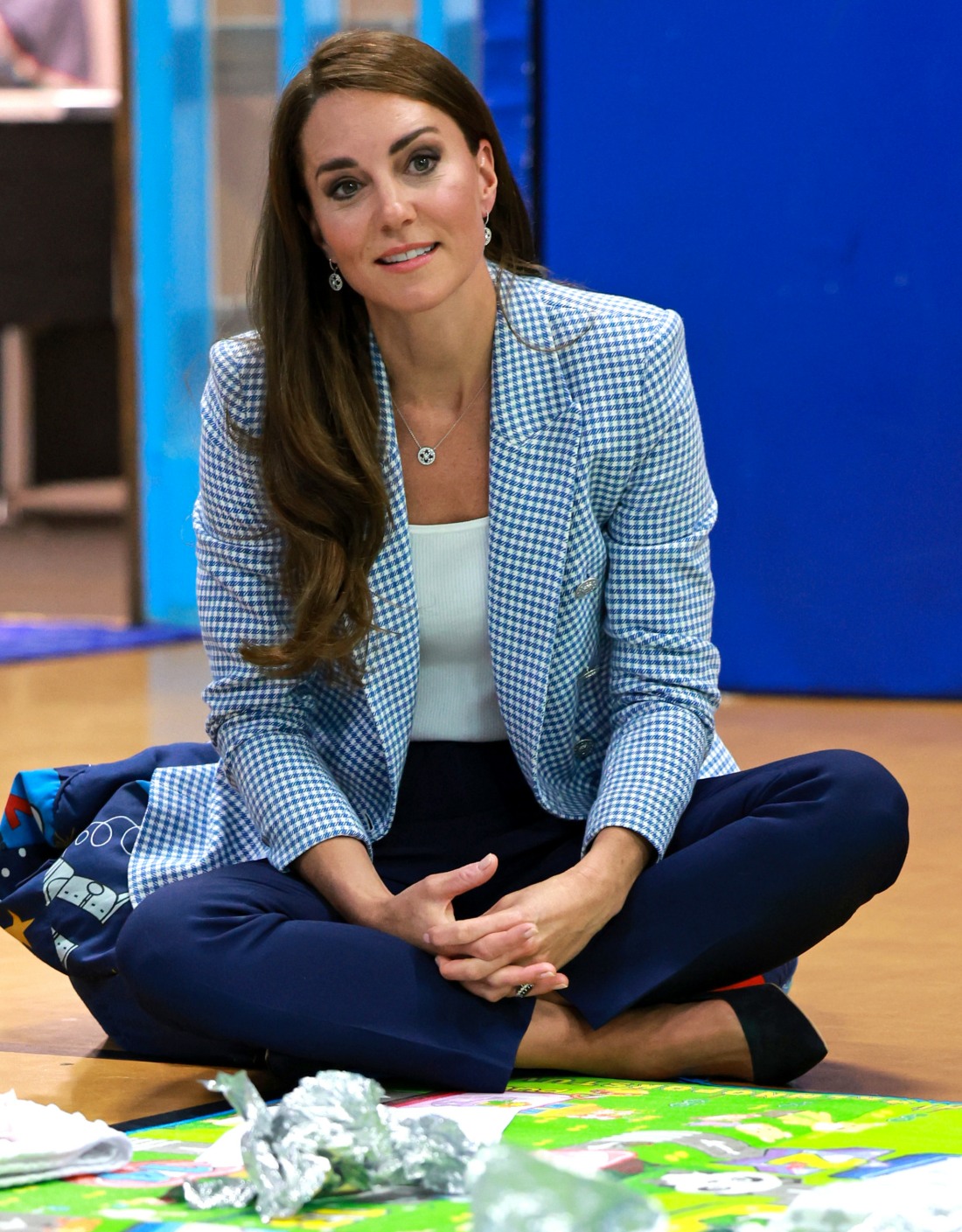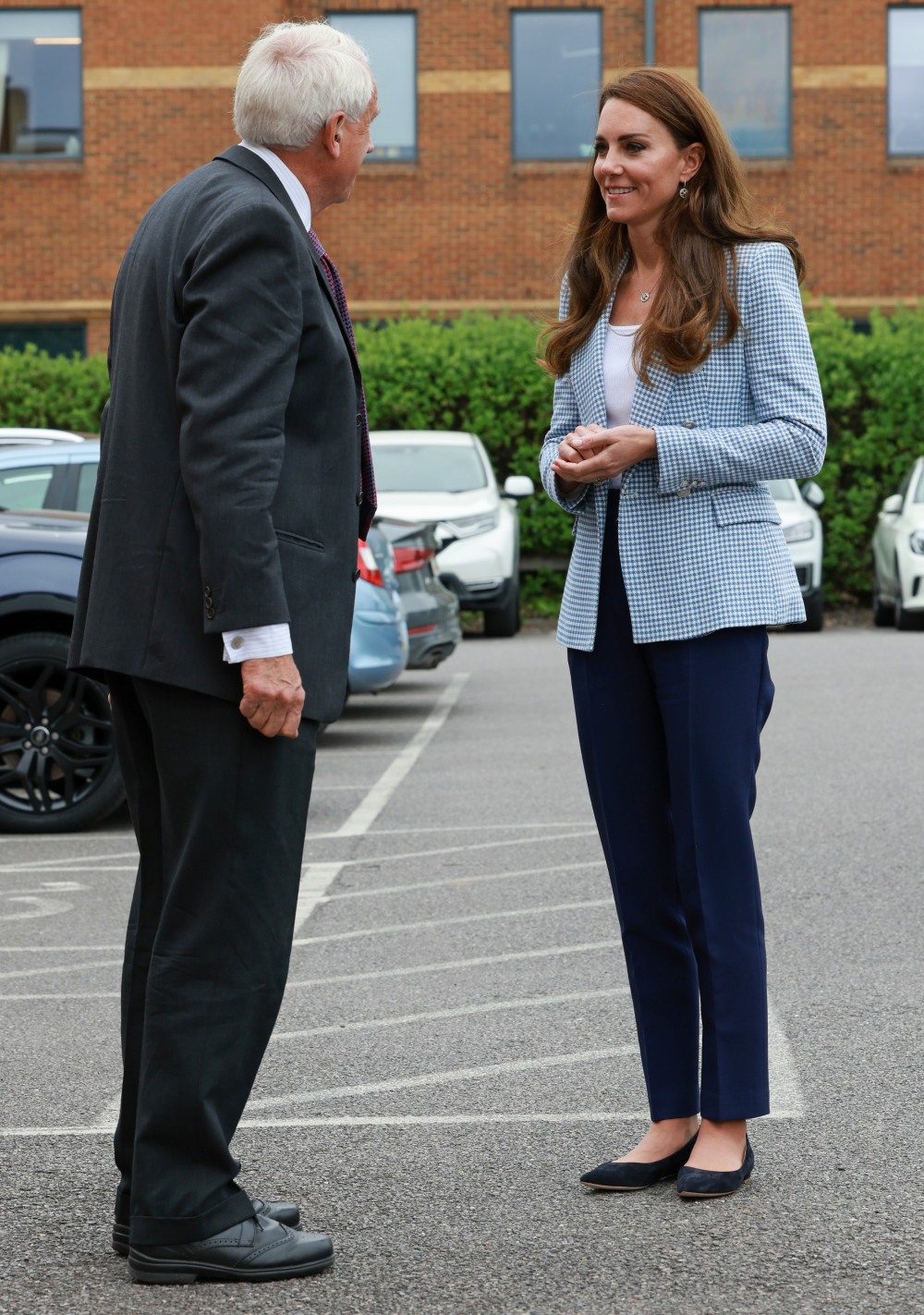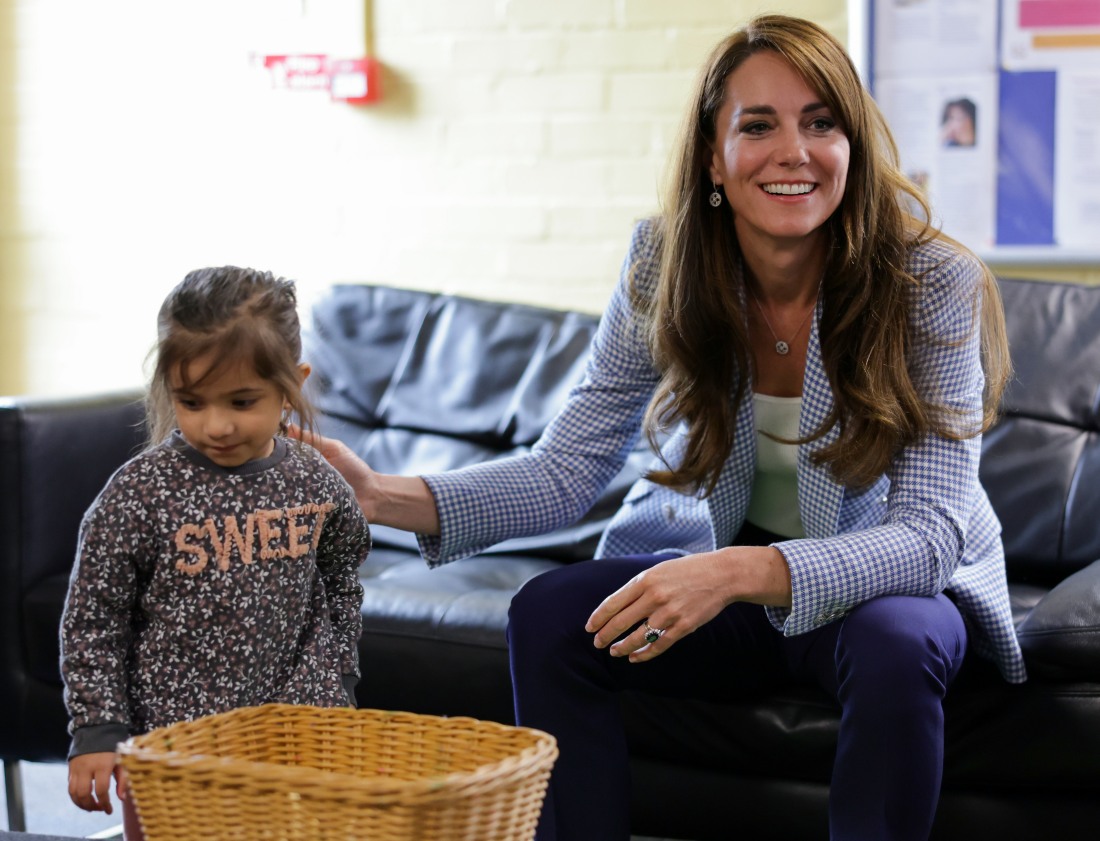 Photos courtesy of Cover Images.
Source: Read Full Article