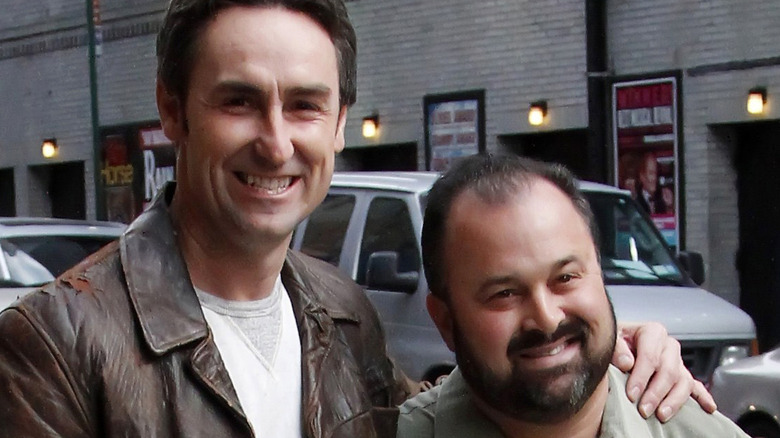 When "American Pickers" first premiered on the History Channel back in 2010, it starred scavenging partners Frank Fritz and Mike Wolfe along with a new collaborator named Danielle Colby-Cushman (via River Cities' Reader). Over a decade later, the stars have turned their show into a major hit as they hit up garage sales and look through other people's old items for hidden treasure. But when "American Pickers" returned to TV for the premiere of its 22nd season in January 2021, Fritz was missing from the show (via The Sun). While the cast has expanded to include more major players, like Jersey Jon, who evolved from a friend of the pickers to a fellow host in Season 22, fans can't help but wonder why Fritz didn't return (via Distractify).
As it turns out, however, this isn't actually his first time sitting out a season. According to The Sun, he took a break from filming during Seasons 8 and 9 due to some health concerns, and those may have played a factor in his decision to take a step back from the show once more.
American Pickers star Frank has been open about his health issues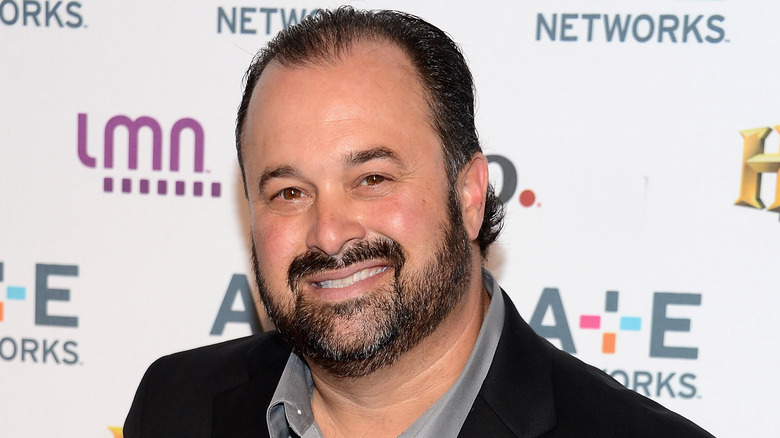 Back in 2013, Fritz opened up to fans following a drastic weight loss transformation. On Facebook, he shared that he was diagnosed with Crohn's disease, which affected his weight and forced him to take a break from filming — though he used the momentum from his weight loss to start "exercising and eating good" (via The Sun). Eventually, he was well enough to resume filming, but now it seems as if his health issues may have forced him to step off camera once more.
While Season 21 aired through most of 2020, it's likely that the bulk of filming took place in 2019, and the same probably can't be said for Season 22 (via IMDb). Given Fritz's diagnosis, he may have needed to quarantine more carefully than the rest of the cast and crew. While he isn't active on social media and hasn't spoken out publicly about his absence from the show, The Sun reported that co-host Mike Wolfe said Fritz was undergoing back surgery, which may have further impacted his ability to film.
Hopefully, Fritz will be well enough to return to the show soon.
Source: Read Full Article