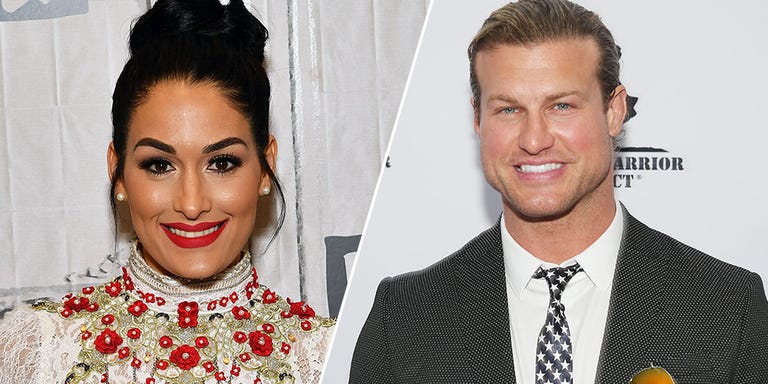 Nikki Bella and John Cena are officially over, which means that now that she's back on the market, her old flings may try to sweep her off her feet again.
On Tuesday, TMZ asked former WWE Superstar JTG which wrestler he thinks is likely to make a move on Nikki now that she's single. "No, out of respect for John, I don't think they would do that," he responded. "The only person that I could think about is her ex, maybe Dolph [Ziggler]."
Dolph started dating Nikki when she first signed on to WWE – before she and John got together. And despite the split, the couple remained cordial since they continued to work in the same industry. However, sometimes Nikki and Dolph's friendship caused tension between Nikki and John.
On an episode of Total Divas, the Dolph-Nikki-John love triangle played out as a storyline on Season 5. In the clip, below, Dolph (whose real name is Nicholas Nemeth) approached Nikki and made a surprising advance at her that prompted a slap.
"I can give you kids. I can give you a husband," he told Nikki before leaning in for a kiss. Ziggler's comments were a direct diss at John who famously said he never wanted to have children until recently.
However, Dolph has not made any public comments lately surrounding Nikki's recent breakup. And it doesn't seem like Nikki's completely ready to move on from her ex-fiancé. The WWE Diva told TMZ over the weekend that she still loves John, adding "I love him a lot."
Perhaps Dolph will have to wait just a few more months.
Source: Read Full Article