On Thursday night, the councillors got a message that the UT Administrator will be meeting them at Punjab Raj Bhawan on Friday morning.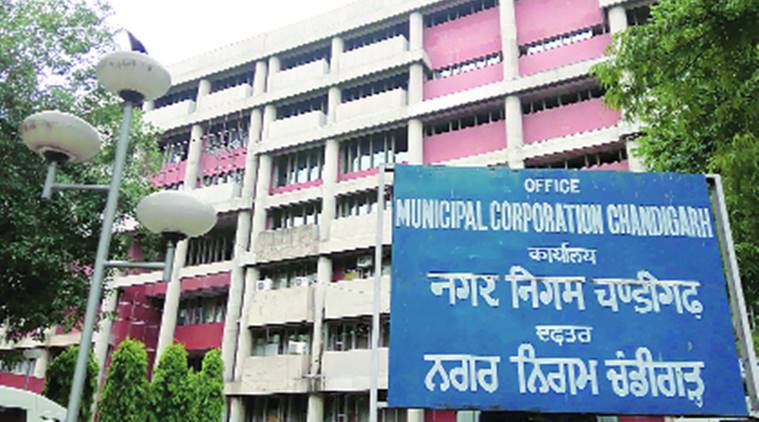 It was celebration time for the Chandigarh Municipal Corporation which got Rs 152 crore funds by the Chandigarh Administration. UT Administration V P Singh Badnore met all the councillors and announced the funds at Raj Bhawan on Friday morning.
Of the said amount, it was announced that Rs 50 crore was given for road work which required immediate recarpeting, Rs 50 crore for other development works, Rs 38 crore for water storage work that the corporation had to get done after launch of Kajauli waterworks Phase V and Phase VI pipelines. Other than this, the administration also announced the disbursal of Rs 14 crore which the MC had to pay to the Punjab government as it was additional expenditure that had to be incurred on Kajauli due to delay and other issues.
On Thursday night, the councillors got a message that the UT Administrator will be meeting them at Punjab Raj Bhawan on Friday morning. The councillors had been seeking time from the UT Administrator for the last many days to meet him. They were not expecting any monetary help from the administration. Mayor Rajesh Kalia was seeking time from Union Finance Minister Nirmala Sitharaman to seek funds.
Mayor Rajesh Kalia told Chandigarh Newsline, "I express my heartfelt thanks to UT Administrator, Adviser and Commissioner who helped us in this financial crisis. We did not have funds for development works, especially roads. So this amount is of great help to us."
He added, "At a time when around a month and a half is left for my tenure to get over, I am feeling satisfied that at least all my efforts bore fruit. I have struggled to get these funds and this would not have been possible had I not got the support of three of them."
Municipal Commissioner K K Yadav said that the funds were of great help.
During the House meeting when the issue of bad roads came up, the MC Commissioner had said that they do not have funds to make roads.
The first thing which the corporation has been asked to do is to make roads from Rs 50 crore funds.
The MC has been facing flak for not being able to recarpet roads. Just a few days ago, immediate help of Rs 15 crore was given to the corporation to carry out patchwork. The engineering wing had made estimates of roads and MC Commissioner K K Yadav during inspection found that those roads were slotted for repair which were intact. He prepared a fresh list then and repair work estimates were made of only Rs 6.50 crore.
Happy faces turn sad
Mayor Rajesh Kalia came happily to thank UT Adviser Manoj Parida in the morning. Kalia was elated saying that the ward development fund has also been increased to Rs 1 crore for each councillor every year.
Kalia told mediapersons that the WDF has been increased from Rs 80 lakh to Rs 1 crore now. He said that Rs 5 crore every year has been increased in the cumulative amount of Rs 20 crore for WDF for councillors. It was just this year that the ward development fund was increased from Rs 40 lakh to Rs 80 lakh and some of the councillors were excited that it has now been further increased.
However, their happiness lasted only for a few hours when in the evening, there was a clarification that no such announcement has been made and it is just that the overall funds have been given.
"If House feels that WDF has to be increased, they can resolve it in the House. Then we will see. But there is no announcement regarding increase of ward development fund in today's announcement," Commissioner Yadav said.
However, residents say that ward development fund is never utilised 'rightly' in the ward. The chairman of Federation of Sectors Welfare Association of Chandigarh, Baljinder Singh Bittu, said, "Either these funds are under-utilized or they are splurged unnecessarily for reasons best known to councillors, but we feel that WDF should not be increased as it can be misused as well."
Source: Read Full Article