Across the city, his fans have taken to social media and thronged public events to remember his contribution and his influence in their lives.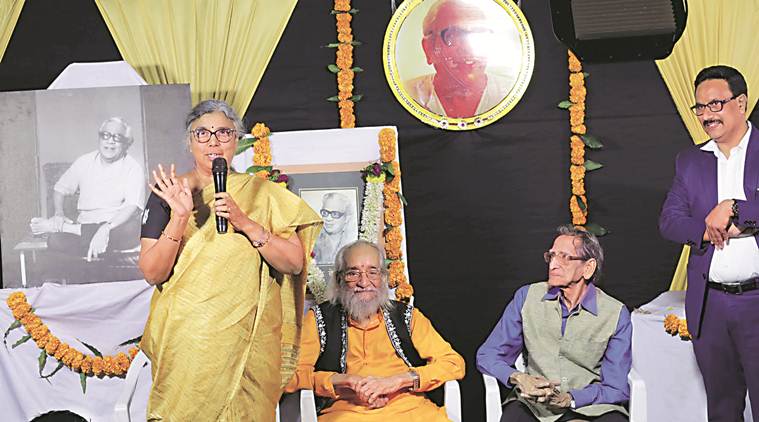 Vande Mataram, a Marathi film made in 1948, was the first time P L Deshpande, G D Madgulkar and Sudhir Phadke came together. Until recently, the film was thought to be lost. Now, the National Film Archive of India (NFAI), Pune, has acquired and restored the footage of the film and will screen it as a tribute to Deshpande on his birth centenary. The other screening will be of a rare footage of Deshpande playing the harmonium.
Directed by Ram Gabale, Vande Mataram was based on the freedom struggle and Quit India Movement of 1942. It had Deshpande and Sunitatai Deshpande in the lead roles. The film highlighted the contribution of an unknown freedom fighter who came from the village of Sonsali located in Shirali district. Vande Mataram features the immortal song Ved Mantrahun Amha Vandya Vande Mataram, written by G D Madgulkar and composed and sung by Sudhir Phadke.
In an official statement, NFAI said, "This will be a great opportunity for P L Deshpande's fans to watch this rare footage on the big screen, along with footage featuring him playing the harmonium. He was a proficient harmonium player and had accompanied many stalwart classical singers in professional and private concerts." The screening is at 5 pm on Saturday at NFAI and there is no entry charge.
Friday marked the birth anniversary of the author, actor and musician. Across the city, his fans have taken to social media and thronged public events to remember his contribution and his influence in their lives.
At Bal Gandharva Ranga Mandir, where the Global Pulotsav, a festival to mark the birth centenary of Deshpande, kickstarted on Friday, comic actor Ashok Saraf was felicitated with the Pulotsav Jeevan Gaurav Samman Award while the Pulotsav Vishesh Samman Award was given to actor Sharad Ponshke.
Saraf told a packed house about how Deshpande once went to the premier of a film starring him. The actor was keen to know what Pu La thought about the performance and whether he had liked it. "After the show, I met him outside and introduced myself. He said he knew about me. And then, he asked, 'How is your father?' That was all he said to me," said Saraf.
"His works were so intricate that one could not understand what he wished to convey that easily. There were only a few people who actually understood him," added Saraf.
Ponshke said, "The award feels like a second innings after I was diagnosed with cancer. Also, I grew up watching Ashok mama and was inspired by his comic timing. It is a great privilege to be on the stage with him today".
MP and economist Dr Narendra Jadhav, who gave out the awards, said, "Pu La was an Amaryat Purushottam. His contribution has become the epitome of works in the sphere of writing, theatre, music, composition, acting, direction as well as oration".
The Global Pulotsav will feature events such as Bha D Pa Che Valli or the 'One Man Show'. Known as P L Deshpande's speciality, the One Man Show has gained a lot of popularity.
Several actors have tried to perform the 'One Man Show' in different ways over the years.
Other events are the Pulkit Gaadi, a discussion called Pu La Navacha Garud and Amche P L (Our PL).
At the festival, Pandit Hariprasad Chaurasia will be facilitated by the Pulotsav Smriti Samman, Renu Dandekar will receive the Pulotsav Kritagya Samman while Chinmaya Mandlekar will be awarded the Pulotsav Tarunai Samman.
Source: Read Full Article