While condolences poured in from across the country, news of Atal Bihari Vajpayee's demise was widely covered by foreign news outlets.
Former prime minister Atal Bihari Vajpayee, one of India's most charismatic leaders who led the nation through several crises, died here on Thursday. He was 93.
While condolences poured in from across the country, news of Vajpayee's demise was widely covered by foreign news outlets. Elaborate obituaries were put out by The New York Times, The Washington Post and CNN among others who wrote about his notable efforts to improve US-India relations during his tenure as the Prime Minister and efforts at elevating India's position among nuclear-powered nations. Also Read: Atal Bihari Vajpayee dies at 93; tributes pour in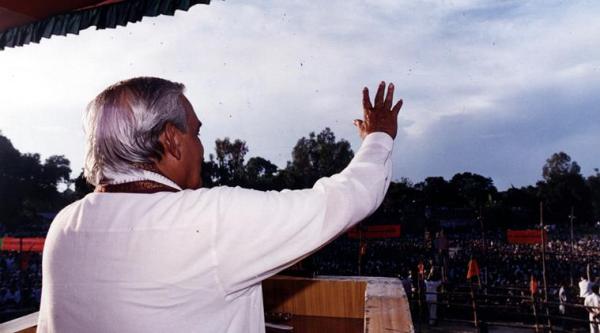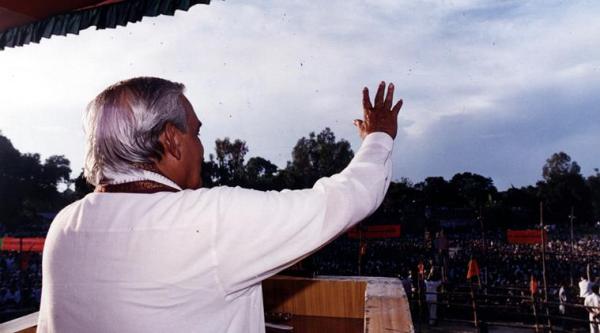 New York Times
In an obituary titled 'Atal Bihari Vajpayee, Former Prime Minister of India, Dies at 93', The New York Times described Vajpayee as a resolute politician and who, as 'India's prime minister from 1998 to 2004, 'stunned the world by ending a decades-old moratorium on nuclear weapons tests'.
The obituary read: "A published poet, Mr. Vajpayee dabbled in law, journalism and rebellion against British colonialism as a young man, and for most of his 50 years in politics was virtually unknown outside India, a leader of the Hindu nationalist opposition to the once-invincible Indian National Congress party of Gandhi and Nehru. But for six years in his late 70s, Mr. Vajpayee was the grandfatherly face of the world's most populous democracy, a nation of one billion whose ethnic, religious and regional conflicts had fomented massacres, three wars with Pakistan and internal strife for a half-century after independence from Britain in 1947." Also Read: 10 defining moments of Atal Bihari Vajpayee's political career
Highlighting his efforts at bridging the gap between US-India relations, the article said: "As the Cold War ended, he moved nonaligned India closer to the United States, welcoming President Bill Clinton to India in 2000 and strengthening bonds with pledges of support for the United States after the terrorist attacks of Sept. 11, 2001."
The Washington Post
A similar train of thought was conveyed by The Washington Post as well in their obituary titled 'Atal Bihari Vajpayee, prime minister who made India a nuclear power, dies at 93'. The article credited Vajpayee for establishing India as a nuclear-weapon state, but also mentioned how India's decision to test nuclear weapons strained its relations with the US. Also Read: Indo-US ties progressed to a new level during Vajpayee-Bush regime: US Ambassador
The article said: "India first conducted a test in 1974 but had long maintained that its nuclear program was meant for peaceful purposes. The new tests established India as an overt nuclear-weapon state. In the immediate aftermath of the testing, President Bill Clinton denounced India for undermining the stability of South Asia and directly challenging "the firm international consensus to stop nuclear proliferation. But Mr. Vajpayee worked discreet diplomacy behind closed doors and set in motion a friendly dialogue with Clinton, who went to India in 2000, the first visit by a U.S. president to the country in more than two decades."
The article also enumerated how Vajpayee helped bring 'mainstream acceptance for the nationalist BJP' and credited the leader's 'personal charisma and moderate image that helped the BJP stitch together a broad-based coalition of smaller, disparate regional parties between 1999 and 2004'.
CNN
Maintaining that Vajpayee defied the threat of economic sanctions over India's nuclear tests, in its obituary titled Atal Bihari Vajpayee, former Indian prime minister, dies at 93′, CNN highlighted that the leader did not succumb to international pressure. "Facing heavy criticism at home and abroad over India's nuclear ambitions, Vajpayee defied the threat of economic sanctions, telling parliament that "we have never made a decision after coming under international pressure and we will never do so in the future," the obituary read.
The article also credited Vajpayee for reviving the BJP during his rise to power, a party he helped found in the 1980s. "During his political career, Vajpayee's name became synonymous in India with the rise of the ruling Bhartiya Janata Party (BJP), which he helped found in the 1980s. His ascent to the premiership signaled the renewal of the party, which had grown to become the main opposition to the Indian National Congress before eventually overtaking that party."
Must Watch
Vajpayee was an inclusive leader. He let colleagues do their job and critics speak up: Arun Shourie
Independence Day Special: India Of My Dreams
Kerala island worries about floods destroying their link with the mainland
Satyameva Jayate: 5 Reasons To Watch the John Abraham Film
For all the latest India News, download Indian Express App
Source: Read Full Article