Consensus remained elusive on a common BRICS currency as business leaders from the five-bloc nations debated the pivotal issue at a business forum on the periphery of a summit of the five-member bloc being hosted here by South Africa.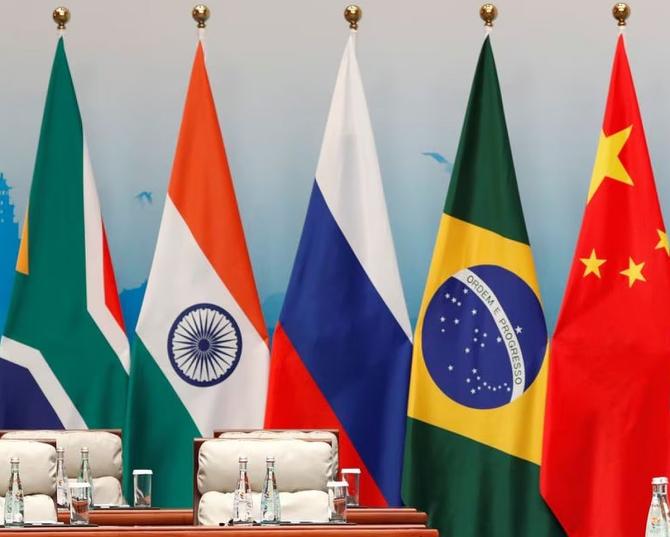 In their two addresses at the Summit so far, the leaders of Brazil, Russia, India, China and South Africa have made no or scant references to the issue either.
"The BRICS Business Forum discussed the international payments system in detail.
"Participants also debated the question of whether a BRICS currency is possible or desirable, with strong views expressed both for and against and little consensus reached," Sim Tshabalala, chief executive of Standard Bank Group, told several hundred captains of industry from the partner countries and over 40 other nations across the globe at the Summit.
He was delivering the report from the BRICS Business Council Forum on Tuesday evening.
"From an African point of view, a highlight of this conversation was the discussion of the Pan-African Payment and Settlement System, which has immense potential to stimulate trade and growth by increasing the speed and certainty and reducing the costs of cross-border payments in Africa.
"Seen from a banker's perspective, the debate would probably progress more fruitfully if the discourse maintained a sharper conceptual distinction between international payments systems, on the one hand, and reserve currencies on the other," Tshabalala said.
He said that as an example, under certain circumstances, it may be possible to simplify international trade and the attendant payments using a collection of domestic currencies without reference to any international reserve currency.
"It's also important to be realistic about the necessary characteristics of an international reserve currency.
"These include being a currency issued by a central bank with very high credibility in the implementation of monetary policy; being the currency of a state or supranational entity with an equally strong track record on fiscal policy and meeting its debts; being freely available in large quantities in many jurisdictions; and full convertibility at all times," the banker said.
It would take years to establish this, he noted.
Tshabalala said South Africa's freely floating currency, open capital account, extremely skilful and credible central bank, and deep and liquid capital markets guarantee that returns on investment are – and will remain – quickly accessible in the currency of the investors' choice.
The Forum report said it is likely that sub-Saharan Africa will be the fastest-growing region of the world by 2030.
"Standard Bank's analysts foresee that intra-African trade could double under the African Continental Free Trade Agreement and that there would be a $3.4 trillion investment opportunity in African infrastructure emerging from this rapid growth," Tshabalala said.
"Given that the BRICS nations are agricultural powerhouses, agricultural production and trade were discussed in detail, with a view that given the investments and the right policy environment, Africa can become the breadbasket of the world during this century," he said.
Source: Read Full Article