Delhi's Evergreen Sweet House offers a staggering array of sweetmeats and savouries.
There is something about a strong waft of hot desi ghee. It can be welcoming on a winter morning and revolting on a summer afternoon. And yet, irrespective of the season, many find themselves trailing its fragrance and entering the all-vegetarian Evergreen Sweet House in Delhi's predominantly Jain area of Green Park.
Evergreen started as a humble sweet shop in 1963 helmed by three brothers, Mohan Lal (now 75-plus), Akhtiari Lal (65-plus) and Shyam Lal (60-plus) Chopra. Their father, the late Radha Krishan Chopra, was a halwai and sweetmeat-shop owner in Patiala. The brothers moved to Delhi for greener pastures, and, with the assistance of karigars (workmen), expanded the family business. In addition to the Green Park shop, they have two franchises — in Punjabi Bagh and Dwarka, besides a catering service.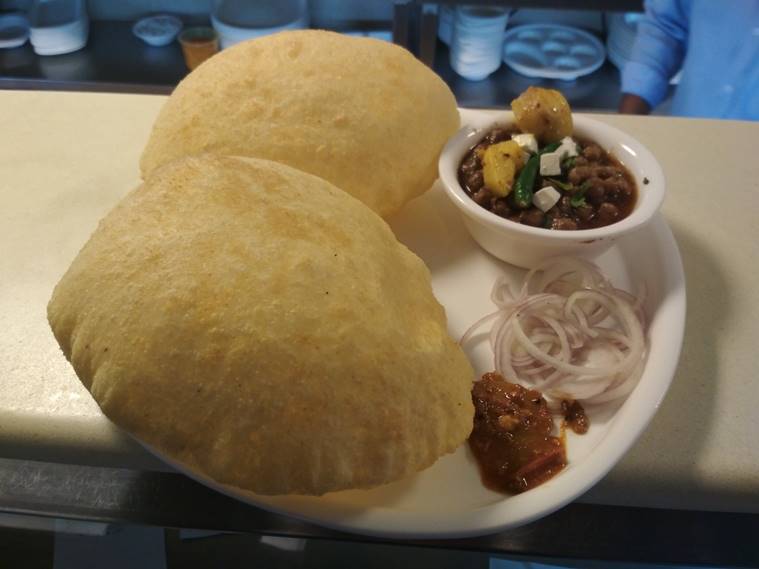 Lunch hour explains why the restaurant on the first floor, which was started in 2004, is jam-packed. But even the rush in the sweets section on the ground floor doesn't abate by much at any point. Not a table on the two floors, that can seat 80-90 people at one go, is vacant. The ever-busy Akhtiari Lal's son Yatin, 30, who, along with his father, takes care of the marketing of the sweets section, is glued to his phone. We snake our way to his elder brother and Mohan Lal's son, Manish's office, in a lane behind the shop.
"Throughout Delhi, the sweets shops used to have a very limited menu — samosa, laddoo, barfi, balushahi, chane bhature, dosa, etc. But besides the usual fare, we also offered Karachi halwa, baklava and urad dal pinni etc," says Manish, 47. The raw materials come in from old Delhi and the sweets are made daily. Their USP, he claims, is the milk-and-sugar kalakand. There are a bunch of innovative sweets that can only be found here, giving them an edge over competition; some of those popular ones include kaju dhamaka, anjeer dhamaka and kishmish dhamaka (which has rose petals in it). These "dhamakas" are three-layerered sandwich sweets, with bare-minimum sugar, keeping in mind the health-conscious south Delhi clientele. Then there is kaju kalash, a pot-shaped sweet with layers made using cashew, pistachio and saffron paste. The chana bhatura and thali, though, are the hot-selling items, with more than one variety of both. Pyaaz kachori, too, sells out by lunchtime.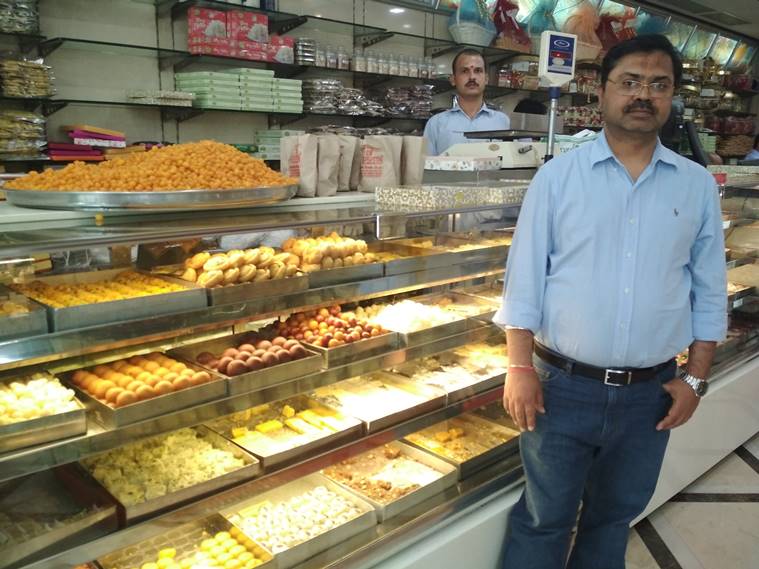 Besides boondi, besan and atta laddoos, Evergreen also specialises in the smaller fine-boondi chandan laddoo — with a hint of sandalwood — which is primarily ordered for marriages and sagan. "You don't get it anywhere else in Delhi," says Manish, who was 21 years old when he joined the business in 1990.
Manish says they work with the precision of a housewife — exact measurements for every dish — and a lot of the regular customers who know the Chopras by their first names, are prompt in giving feedback. Even if it is about how the sugar is more in the rasmalai on some days. "Unless and until you have neg-ative feedback, you can't grow," Manish says.
Must Watch
Kareena Kapoor Khan Talks to Priyanka Sinha Jha on Feminism, Gender Equality & More
Indians drive immigration growth in US: News in numbers
Violence for anything including cow should be punished: RSS chief Mohan Bhagwat
Apple iOS 12 is now out: The top features to keep in mind
For all the latest Eye News, download Indian Express App



Fishing in Troubled Waters




Speakeasy: The 033 Chronicles
Source: Read Full Article