Fundraising activity in the debt market is gaining momentum ahead of the festival season.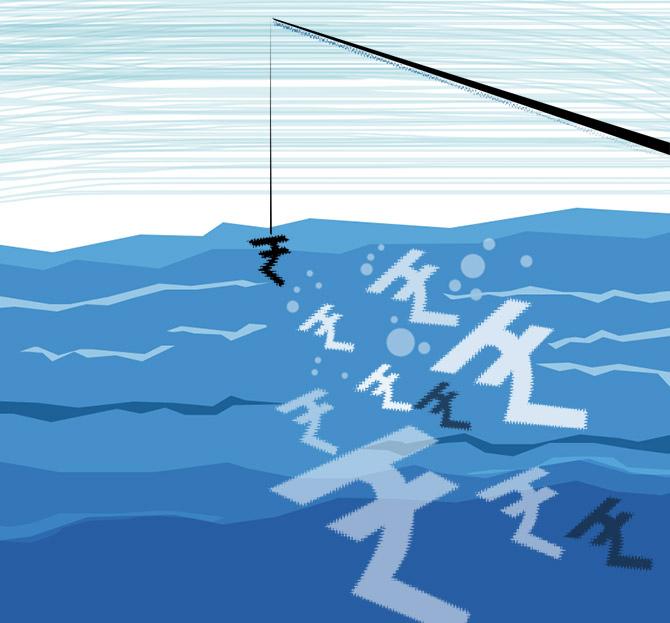 Several non-banking financial companies (NBFCs) and the National Bank for Agriculture and Rural Development (Nabard) are planning to raise at least Rs 5,560 crore in the next two days by issuing bonds, with a greenshoe size of Rs 6,370 crore.
Ajay Malglunia, managing director and head of investment grade group at JM Financial, said, "The market likes certainty, the market will gain clarity after the US Federal Reserve's (Fed's) policy.
"Most of the issuances are from small NBFCs, except Nabard which is after the Fed's outcome, so it should sail through."
Nabard will raise Rs 2,000 crore by issuing three-year one-month paper, with a greenshoe option of Rs 3,000 crore.
Among others, Mahindra & Mahindra Financial Services plans to raise Rs 300 crore, with a greenshoe option of another Rs 300 crore, while Tata Capital will raise Rs 500 crore through 10-year bonds.
The demand for the bonds is expected to be firm as market participants anticipate that the Fed might be at the end of its rate-hike cycle after a final 25-basis point hike on Wednesday.
"Around 70 per cent of the amount should be subscribed," said Venkatakrishnan Srinivasan, bond market veteran and founder of Rockfort Fincap.
"There should not be a major effect if the Fed hikes rates by 25 basis points (bps) as it is already priced in. However, the kind of statement it delivers will matter," he added.
On Tuesday, LIC Housing Finance — the mortgage lending arm of insurance behemoth Life Insurance Corporation of India — raised Rs 1,250 crore at 7.64 per cent through the sale of bonds maturing in 10 years.
The debt market experienced a notable decline in issuances during the first half of July as issuers chose to take a back seat in response to the escalating cost of borrowing.
Many issuers tapped into the market in June when rates were attractive, with more than Rs 1 trillion worth of issuances.
Funds raised through private placement in the Indian corporate bond market jumped 58 per cent in June due to increased borrowing by state-owned companies and the entry of new players into the market.
According to a recent Reserve Bank of India (RBI) report, corporate bond yields hardened until the middle of July, though the risk premia exhibited a mixed trend.
The average risk premia in the bond market (five-year 'AAA' minus five-year government security) declined by 7 bps.
Funds mobilised through corporate bond issuances amounted to Rs 84,000 crore during May 2023, significantly higher than Rs 18,000 crore for the same period in the preceding year, according to RBI data.
Source: Read Full Article