Shailajanand Mishra lists The Top Videos of the Week! Take a look.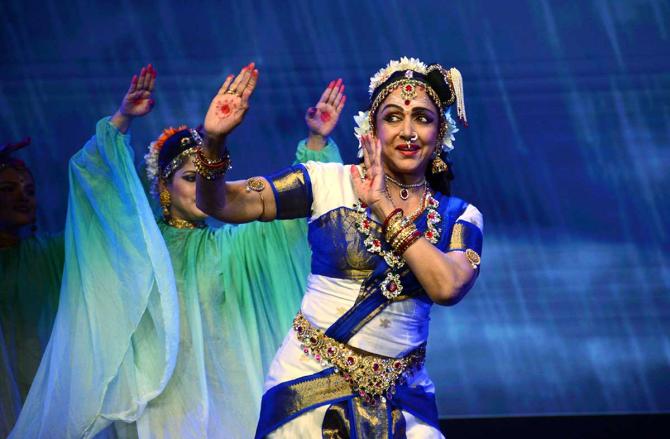 Every week is full of newsworthy events. And we make sure we bring you the most interesting ones, with a special twist.
These videos are chosen by you, through your likes.
So if you'd like to see your favourite video on our weekly round-up, please make sure you like them on iShare.
Why did the Chief Justice of India ride in a bullock cart?
Date: December 24
Location: Ponnavaram
Even the Chief Justice of India is allowed to get nostalgic.
Which could be why — before the year ended and eight months after he was appointed as the CJI — Justice N V Ramana visited his native village, Ponnavaram, in Veerullapadu Mandal, Andhra Pradesh.
And he rode in a bullock cart to reach there.
This was his first visit to his village after he was appointed CJI in April 2021.
And why was this CM dancing?
Date: December 25
Location: Indore
This is not the first time we have seen the chief minister of Madhya Pradesh dancing. And it certainly won't be the last.
Most recently, on December 25, Shivraj Singh Chouhan — the longest serving chief minister of the state — shook a leg with tribal students in Indore.
After attending the Eklavya Vidyarthi Sammelan, he happily participated in a traditional folk dance before sitting down for a meal with the students.
Hema Malini performs in Kashi
Date: December 29
Location: Varanasi
At 73, there is still no match for Hema Malini's grace and beauty.
The actor-turned-politician continues to juggle her multiple roles as politician, dancer, actor, wife, mother and grandmother with ease.
Recently, the BJP MP performed at the Kashi film festival in Varanasi.
Jallikattu: Madurai transgender trains six bulls
Date: December 29
Location: Madurai
The sport of Jallikattu, which is practised in the state of Tamil Nadu dates as far back as 400-100 BCE.
In this traditional event, a bull is released into a crowd of participants, who attempt to hold on to its hump. The dangerous nature of the sport results in injuries, and sometimes deaths, among the participants.
In recent years, animal rights activists have also condemned the event as barbaric and it has been banned. But, bowing before the protests the bans have faced, they have been lifted.
Jallikattu generally takes place on Mattu Pongal, the third day of the four day-long Pongal harvest festival. Mattu means bull in Tamil and farmers celebrate their cattle — an integral part of the farming process — on this day (Above information: Kind courtesy Wikipedia).
Keertan, a transgender from Madurai, is training six bulls for the upcoming Jallikattu festival.
"Every day," says Keertan, "we conduct bull training exercises. Two other transgender people are helping me."
India's biggest water-themed event
Date: December 29
Location: Beypore
Kerala's tourism department is always on the lookout for innovative ideas to attract visitors to God's Own Land.
A recent addition — one that the tourism department says is the biggest such event in the country — is the Beypore Water Fest which concluded on December 29
This is the first time such an event was conducted in the coastal town of Beypore near Kozhikode.
Among its various attractions were boat races, net throwing, rod fishing and an exhibition of a naval ship.
When snow transforms Munsiyari!
Date: December 29
Location: Pithoragarh
Munsiyari is not a place you will find on a typical tourist's map.
This Kumaon gem is beloved by trekkers and is a popular base camp.
This gift of Nature was previously a restricted area due to its strategic defence importance — it is wedged between India, Tibet and Nepal — but is now being promoted as a tourism attraction by the government of Uttarakhand.
With its magnificent views of the Himalayas, Munsiyari — which, literally translated, means place of snow — is also known as Little Kashmir.
And when it received fresh snow on December 29, it looked like a pearly white paradise.
Fair warning! The minimum minimum temperature recorded here was 2 degrees Celsius. Brrrr!
Why BSF jawans are braving freezing weather
Date: December 30
Location: RS Pura
They stand Tall. Firm. Resolute.
Nothing deters them. Not the danger from the enemy. Not the harsh weather. Not the risk to life and limb.
To these brave soldiers, just one thing matters. Their duty to their motherland.
Even under freezing continues, the brave jawans of the Border Security Force are constantly on duty, vigilantly guarding India's border at the RS Pura sector of Jammu and Kashmir.
While sub-zero condition tests their boundaries, never has their diligence towards their nation, wavered.
"We have to stay more alert in winters," says a BSF jawan. "Besides the deployment of additional manpower, there are extra duty hours.
"There is no chance of any infiltration.
"BSF jawans leave no stone unturned to ensure the safety of people of the nation. They are known for their sharp alertness even in harsh weather conditions."
For, as Mohammad Rafi once sang, 'Sar Himalay ka humne na jukhne diya…'
Feature Presentation: Ashish Narsale/Rediff.com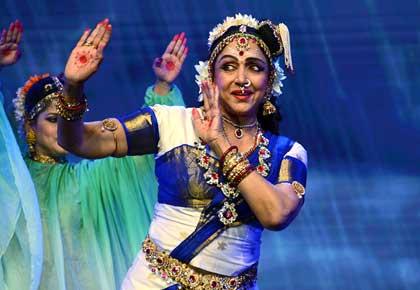 Source: Read Full Article