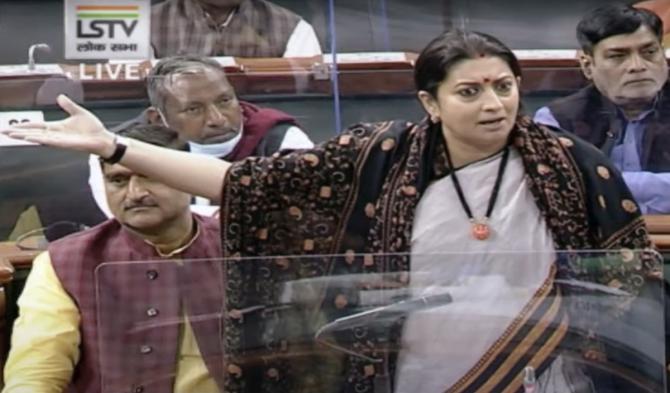 The ministry of minority affairs informed the Lok Sabha that in 2022-2023, it had been allotted Rs 5,020.5 crore (Rs 50.20 billion); in the Revised Estimates, it had got Rs 2,612.66 crore (Rs 26.12 billion); and had spent, until the end of March this year, Rs 712.5 crore (Rs 7,12 billion).
Union Minister for Minority Affairs Smriti Zubin Irani was responding to a question by Member of Parliament from Kerala's Ponnani and Indian Union Muslim League leader E T Mohammed Basheer who questioned why funds allocated for the implementation of several projects related to minority welfare had not been properly utilised.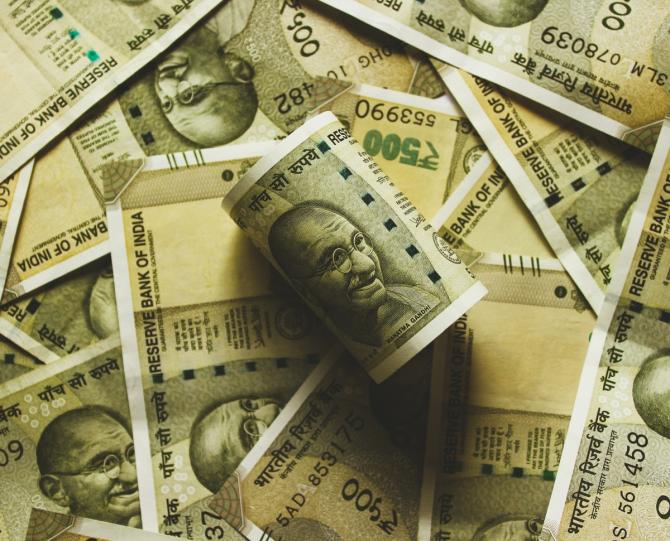 The minister rebutted this. She said the government implements different schemes for the welfare and support of every stratum, including minorities, especially the economically weaker and lesser privileged sections of society, through diverse schemes of the ministries of skill development and entrepreneurship, textiles, culture, women and child development and rural development.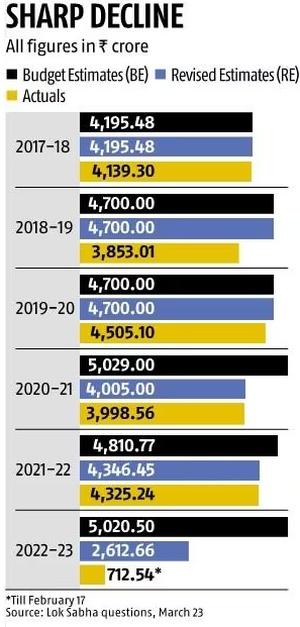 The ministry of minority affairs, Irani said, specifically implements various schemes across the country for the socio-economic and educational empowerment of the six centrally notified minority communities.
These schemes give representation to all the weaker segments of society, including minorities.
The Budget Estimates represent the government's wishes and ambitions regarding the money it wants to spend.
The Revised Estimates show how the expenditure is likely to pan out.
The Actuals give the real number for how much was extended.
Feature Presentation: Rajesh Alva/Rediff.com
Source: Read Full Article