The Modis, once among the eight largest groups in the country in terms of assets in 1990, have been used to many a bitter battle which has led to numerous splits. The next round has just begun.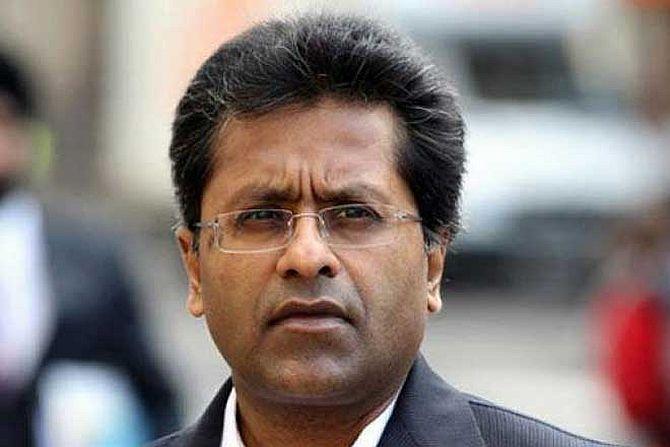 While starting out on his new venture some years ago, Samir Modi made a call to 7-Eleven for a tie-up to set up the country's first chain of convenience stores.
But the US company, the largest globally in this business, was not willing to give him an exclusive franchisee for the country.
Said Samir, the youngest son of K K Modi, in an interview a few months ago: "I am a builder of a new business, not a seller. We don't build businesses to sell. So we decided to go on our own."
But the same view is not echoed clearly by everyone in the family.
On Monday this week, Samir's elder brother, Lalit Modi (of IPL fame), tweeted that all the assets in the group were up for sale.
Just two months after K K Modi's death, Lalit on Monday said through a tweet that "the three other trustees wanted to continue to run the business.
"But I felt after my father's demise the value will deplete".
He identified the businesses that would be on the block – the group's flagship tobacco company Godfrey Phillips (in which convenience retail store business 24Seven also resides), agrochemicals company Indofil Industries, and direct marketing company Modicare.
However, it is clear that this has kicked off a battle among family members, with Lalit on one side and his mother, Bina (who took over as president and managing director of GPI as well as managing trustee of the Trust Fund), brother Samir, and sister Charu, on the other, on the future of the group assets.
In a regulatory filing, GPI said on Tuesday it would like to clarify that it was neither engaged nor privy to any discussion on "rumoured potential transaction" by its promoters.
It added that the company had received clarification from its significant promoter that there had been no decision to put its assets on the market.
So what are they battling about?
Well, it is over an Rs 10,000-crore empire, which, if Samir's calculations are to be relied on, could double in the next three to five years.
And it does not include businesses that are not in contention in the sale, like Colorbar, the cosmetics brand expected to hit revenues of Rs 350 crore and has a 9 per cent market share.
Despite ITC's domination of the tobacco market, GPI, which manufactures brands like Four Square and Red & White, has not only held its own but has been increasing its market share by around 1 per cent every year for the last few years.
Once at the bottom of the heap (it was number five in market share), it currently has a 13.5 per cent share of the tobacco market (the number two player), concentrating on the northern and western markets.
Also it dominates or has a significant market share in Rajasthan, Jammu & Kashmir, Haryana, and Punjab, sometimes more than that of ITC or pretty close to it.
"A top-notch professional team, launch of two to three new variants every year and partnership with Phillip Morris (Marlboro) have helped us gain market share year or year," said Samir.
He expects the business to hit more than Rs 10,000 crore in the next three to five years, from around Rs 6,300 crore currently.
But the business close to Samir's heart is 24Seven, which is part of GPI, and, according to Lalit, it too will be on the block.
Starting from scratch in an uncharted arena, but sensing that with more couples going to work and needing quick fixes, there are now over 104 stores in the National Capital Region, and Samir is targeting 600 in three years.
Not only that, he is also planning a quiet expansion to other cities like Chandigarh, Mumbai, Pune, Hyderabad, and Bengaluru.
"It's still a small business but in the next five years my target is to hit revenues of Rs 3,000-4,000 crore.
"And it would be 15-20 per cent of GPI's revenues," said Samir.
To build the business, the youngest brother set up a large food commissary to cook and supply to the stores.
It also helped them in cutting prices customers pay by over 70 per cent.
He is aiming at 30 per cent of the revenues of the stores from food against 18 per cent currently.
The group has another front opened up, which is battling multinationals in the direct marketing space.
Samir says three years ago they were the smallest player, far behind Amway, Oriflame, or Avon.
But in March this year it expects to be number two in the pecking order, with revenues of over Rs 1,500 crore.
At the core of the new strategy was to revamp the product line, drop prices, and add in newer areas.
So for instance, it added wellness and food, which includes spices, snacks ghee, coffee among others.
It also dropped prices across the board by around 40 per cent.
Indofil is a stable business with revenues of around Rs 2,200 crore and it generates reasonable profits of Rs 189 crore with over 43 per cent of its business coming from international sales.
Those in the know point out that it might not be easy to sell the tobacco business, considering the ban on FDI in the sector in manufacturing, and a policy that discourages at least new foreign players.
The family owns over 47.09 per cent in GPI while partner Philip Morris controls 25.1 per cent, though it has earlier had numerous talks to take control of the company, which did not go far.
Also sources in the know say that ITC would stay away from any acquisition, which will make it a monopoly in the market.
But with 7-Eleven making an entry into India with the Future group and direct marketing companies looking at expanding their businesses, both 24Seven and Modicare could be attractive pickings.
The Modis, once among the eight largest groups in the country in terms of assets in 1990, have been used to many a bitter battle which has led to numerous splits. The next round has just begun.
Photograph: PTI Photo
Source: Read Full Article