Fund houses are exploring ways to differentiate themselves in the hybrid space.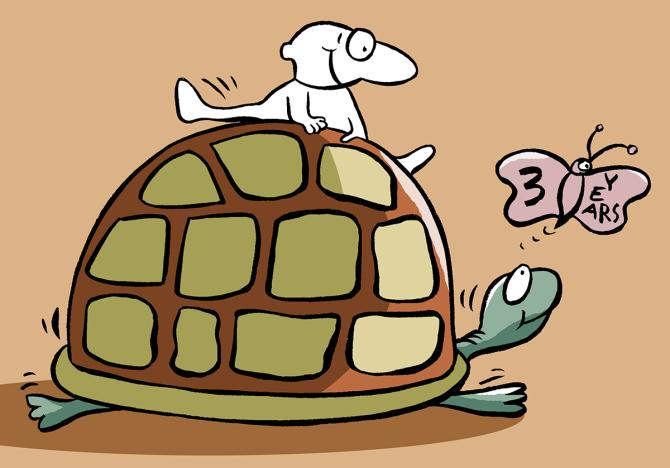 A relatively unknown hybrid fund variant, Balanced Hybrid, is about to see its first launch since the introduction of mutual fund (MF) scheme categorisation norms in 2017.
WhiteOak Capital MF has filed papers with the regulator for this scheme, which comes amid increasing interest in the hybrid space.
MFs anticipate that hybrids will become the preferred category for investors with a lower risk appetite following changes in debt fund taxation.
Balanced hybrid funds (BHFs) differ from balanced advantage funds (BAFs) in terms of their flexibility for fund managers to shift allocations between equity and debt.
In BHF, fund managers must maintain a minimum 40 per cent allocation to both equity and debt.
On the other hand, in BAF, fund managers are free to decide the proportion of equity and debt, although most BAFs maintain a minimum of 65 per cent equity exposure to qualify for equity taxation.
Currently, there are only four schemes in the BHF category.
Of these, only two — both from UTI MF (Children's Career Fund — Savings Plan and Retirement Benefit Pension Fund) — have assets under management of more than Rs 500 crore.
According to Value Research data, they have delivered 10–11 per cent annualised returns in the past 10 years.
The overall hybrid space encompasses various sub-variants such as conservative hybrid, aggressive hybrid, multi-asset, arbitrage, and equity savings.
In recent months, there have been several launches in this space, with a few fund houses attempting to differentiate their offerings in terms of taxation and risk.
For instance, in June, Edelweiss MF launched a first-of-its-kind multi-asset allocation fund.
This scheme predominantly invests in fixed-income-oriented portfolios with arbitrage exposure in equity, gold, and silver.
The composition of the fund helps deliver debt-like returns with a lower tax outgo compared to a pure-play debt scheme.
During the first four months of this financial year (2023–24), fund houses have launched at least four hybrid schemes, and five more are expected to be launched soon.
However, contrary to fund houses' expectations, money isn't flowing into popular hybrid offerings.
BAFs have experienced net outflows in eight of the past nine months, with investors pulling out a net of Rs 4,100 crore.
Although the situation may have reversed in July, according to MF executives, MF distributors report that they have begun recommending BAFs as equity valuations have risen.
"The market has rallied in the past few months, resulting in equity valuations inching upwards.
"In such a scenario, BAFs are a better option compared to pure equity funds, especially when investing a lump sum amount," says Rushabh Desai, founder of Rupee with Rushabh Investment Services, adding that he prefers BAFs over other hybrid funds as they are more dynamically managed.
Source: Read Full Article