Donald Trump, whose "seditious rhetoric" incited a violent attack on the Capitol, is a "menace" and is unfit to remain in office and must be removed, US media outlets have asserted, as they tore into the American President, demanding that he be held accountable through impeachment proceedings or criminal prosecution.
Thousands of Trump's supporters stormed the US Capitol and clashed with police on Wednesday, resulting in at least the death of four persons and interrupting a constitutional process to affirm President-elect Joe Biden's victory in the election.
The shocking development made waves across the world, and newspapers all over splashed the news on the front pages. Have a look below (please move the slider sideways to see all the images).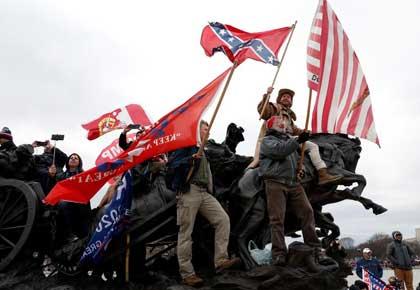 Source: Read Full Article