'Shinde saheb won't let anybody (Ajit Pawar) act like they did during Uddhav Thackeray's tenure.'
'Shinde saheb knows how to deal with such people (Ajit Pawar).'
Soon after Ajit Pawar broke ranks with his uncle and Nationalist Congress Party President Sharad Pawar, leaders from the Shiv Sena-Uddhav Balasaheb Thackeray, Congress and those from the NCP still supporting Sharad Pawar declared that the Bharatiya Janata Party was once again playing dirty politics and this time the BJP's target is Chief Minister Eknath Shinde.
Shinde's Shiv Sena MLAs are confident that he will complete his stint as chief minister till the next assembly election in late 2024.
Sanjay Shirsat, the Shiv Sena MLA from Aurangabad, tells Prasanna D Zore/Rediff.com that the chief minister is pretty confident of completing his tenure.
"These stories are planted in the media by our detractors," he says referring to media reports claiming that Shinde was feeling insecure after Ajit Pawar was sworn in as deputy chief minister.
"Our chief minister doesn't operate only from within his residence," he says, taking a dig at former chief minister and his ex-party boss Uddhav Thackeray.
"He (Shinde) speaks out for his ministers and MLAs. He moves out in the field; he listens to the grievances of party MLAs and ministers," Shirsat says when asked to justify how they would work with Ajit Pawar, who (finance minister in the MVA government headed by Thackeray) they had singularly charged with obstructing flow of funds meant for development work in the constituencies that had elected Shiv Sena MLAs.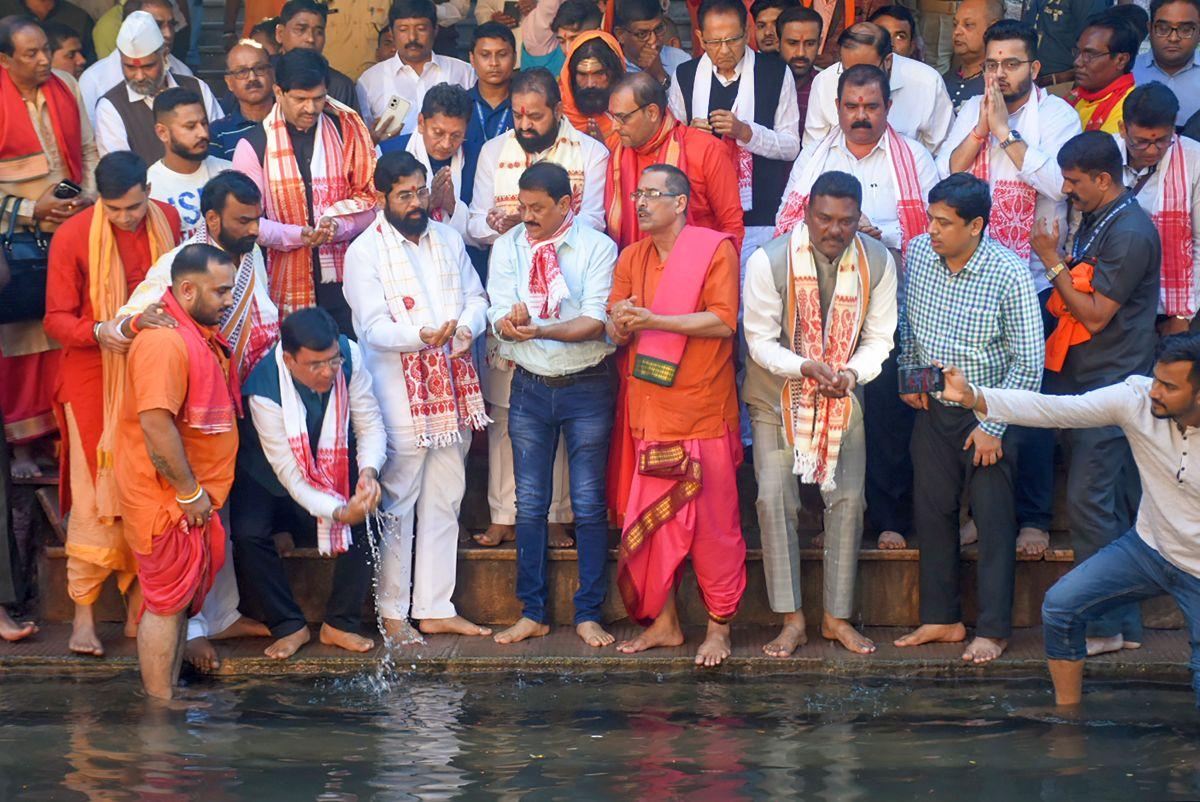 Every single MLA, who broke away from Uddhav Thackeray in June 2022, had lashed out at the high-handedness meted out to them by Ajit Pawar.
"Shinde saheb has the upper hand in this government. He won't let anybody (Ajit Pawar) act like they did during the former chief minister (Thackeray)'s tenure. He (Thackeray) chose to keep quiet, but Shinde saheb knows how to deal with such people (Ajit Pawar)" he says.
A Shiv Sena minister, however, strikes a discordant note.
"Kaay kalatach nahi kaay challay te (It is difficult to fathom Ajit Pawar's induction in the government)," the minister says, contradicting Shirsat's view that Shinde's position is safe and secure.
"Thodkyat mhanaycha tar sagala savla gondhal challay (to put it pithily, the situation has become very chaotic with Ajit Pawar joining the government)," he adds.
"It is possible that the BJP has bought insurance for itself," says he reflecting upon the reason why BJP could have inducted Ajit Pawar into the government.
"What if the Speaker disqualifies the 16 MLAs?" he asks referring to the instability such a decision would cause to the current government and implying that Pawar and his NCP MLAs would come in handy to save the government.
This minister, who was in his constituency the day after Ajit Pawar's swearing-in on July 2, says people are angry at the way politicians are making fun of democratic mandates. "Their anger comes out only as sarcasm and wit now," he says.
"'The people of Maharashtra should be happy that in the last five years each and every political party, who we have all voted for, has managed to enjoy the perks of power'," he says citing the jibes thrown at him by his constituents.
Ask him if Ajit Pawar's presence in the government would threaten Eknath Shinde's position and if the BJP is seen as arm-twisting Shinde into submission, he says, "If that (Pawar replaces Shinde as the chief minister) happens, people will not keep quiet."
Gulabrao Patil, water supply and sanitation minister in the Shinde government, says if three parties having different political ideologies — the Shiv Sena, NCP and Congress — could come together and rule for two-and-a-half years (the MVA government), then why can't three different parties having almost similar ideologies stay together in power for the remaining 18 months?
"Ajit Pawar joining the government would not impact flow of development funds to our constituencies; Shinde saheb will never allow that to happen," Patil says, defending the contradictions around the breakaway Shiv Sena's views on Pawar when they rebelled against Thackeray.
Ask him if the Maharashtra chief minister has started feeling insecure after Pawar's swearing-in as deputy chief minister and Shiv Sena-UBT Rajya Sabha MP Sanjay Raut's claims that the BJP will soon replace Shinde with Pawar, Patil says, "Nobody can touch Shinde saheb. He was elected as chief minister by a common understanding and there is no reason to believe that the situation has changed (to warrant Shinde's replacement as CM by the BJP)."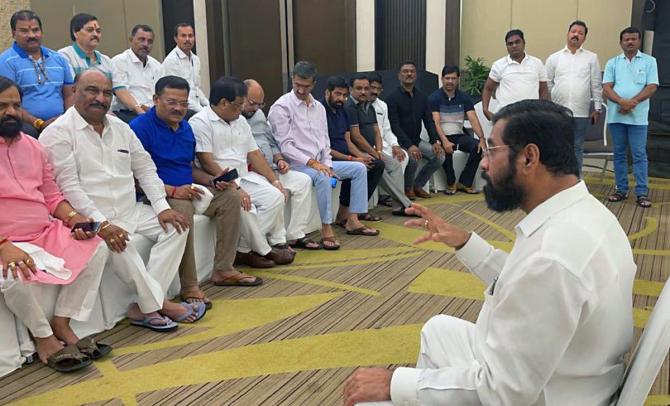 Shirsat, the Shiv Sena MLA from Aurangabad, is confident that at least six Shiv Sena MLAs will be inducted into the Shiv Sena-BJP-NCP government on July 10 when an expansion is likely to happen.
"If nine NCP ministers were sworn in, then it is natural that six Shiv Sena MLAs should also be sworn in as ministers," he says reacting to the NCP cornering nine ministries on the very day they became part of the government.
"I am mighty hopeful, " adds Shirsat, "that I will be made a minister when the expansion happens on July 10."
Source: Read Full Article