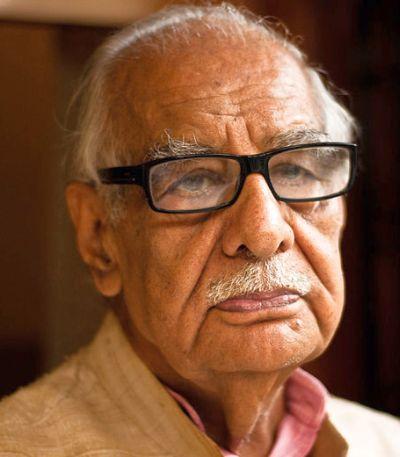 Veteran journalist Kuldip Nayar passed away in Delhi on Thursday, a member of his family said. He was 95.
Nayar died at around 12.30 am at a private hospital, his elder son Sudhir Nayar said.
He is survived by his wife and two sons.
READ: Kuldip Nayar on REDIFF
His last rites will be performed at Lodhi crematorium.
PM Modi reacting to the news wrote on Twitter, "Kuldip Nayar was an intellectual giant of our times.Frank and fearless in his views, his work spanned across many decades. His strong stand against the Emergency, public service and commitment to a better India will always be remembered. Saddened by his demise. My condolences."
Photograph courtesy: Wikipedia
Source: Read Full Article