Shailajanand Mishra lists The Top Videos of the Week! Take a look.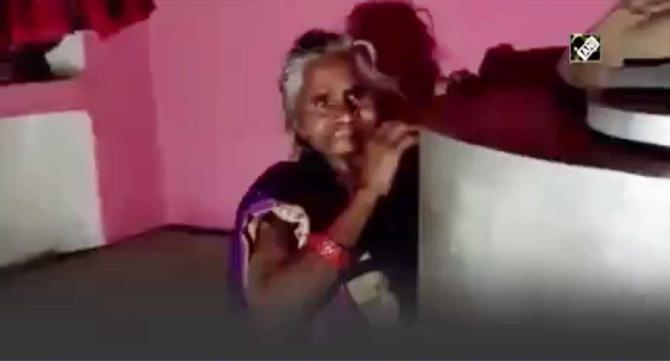 Every week is full of exciting events. And we make sure we bring you the most interesting ones, with a special twist.
These videos are chosen by you, through your likes.
So if you'd like to see your favourite video on our weekly round-up, make sure you like them on iShare.
Elephant bids farewell to mahout before funeral
Date: June 5
Location: Kottayam
'A pet loves you more than it loves itself' is a phrase made for viral memes.
But bringing it to life, in a moving sight a jumbo paid tribute to its mahout at his funeral in Kerala's Kottayam.
Cop celebrates her birthday on duty
Date: June 4
Location: Bhopal
A Bhopal woman constable celebrated her birthday while on duty, and can be seen cutting a cake in the presence of her colleagues, feeding them, and even having cake smeared on her face.
All the while, behind her, doctors of the Gandhi Medical College can be seen agitating, as part of the state-wide strike in six government medical colleges over several of their demands.
Pregnant doctor continues to serve patients
Date: June 10
Location: Kathua, Jammu and Kashmir
In the people's hour of need, Dr Shivani has stepped up to fulfil her role as a medical practitioner — even though she is eight months into her pregnancy.
The mother-to-be takes her pregnancy as a blessing and continues to serve her patients.
"I didn't face any major problems due to the pregnancy. This is a blessing to me. At a time when COVID-19 has spread, I'm here to look after patients. Right now people are suffering and they need us," says Dr Shivani.
Kudos, we say!
Health workers win hearts
Date: June 7
Location: Brahmapur/Nayagarh, Odisha
From celebrating their birthdays to combing and braiding their hair, and even giving a shave to coronavirus patients, health workers of Odisha are healing Covid patients with love and care.
A video of the health workers caring for Covid patients at the MKCG Medical College and Hospital at Berhampur in Odisha's Ganjam district has won hearts.
The video starts with the caption: 'An extra mile beyond the call of duty,' and ends with 'Our health workers are a true inspiration to all.'
We couldn't agree more.
Man showers love on stray cattle
Date: June 4
Location: Rishikesh
Jagdish Prasad Bhatt, a resident of Rishikesh, distributes food for stray cattle roaming the roads during the lockdown.
Bhatt had taken voluntary retirement from the Punjab Electricity Board to devote his life to the service of destitute animals, emerging as a saviour for them.
Along with his ex-military companion Sudesh Bhatt, so far he has fed more than 2,600 animals found on the roads. He also arranges food for langurs living in the forests.
May his tribe increase!
Baba back to 'dhaba' after restaurant fails
Date: June 8
Location: New Delhi
Baba Ka Dhaba owner Kanta Prasad, who made headlines last year after a YouTuber revealed to the world his grim financial condition triggered by the coronavirus pandemic, has shut down a restaurant he had opened using the lakhs received in donations.
The reason — the restaurant was hardly bringing in any customers, and ended up eating up all his money.
The Delhi resident, 80, is now back to running his roadside eatery in Malviya Nagar in the national capital.
Child dies of thirst walking through desert
Date: June 8
Location: Jalore, Rajasthan
A 5-year-old girl succumbed to dehydration in Jalore, Rajasthan, while her grandmother was found unconscious next to her.
The shocking incident occurred as they walked for 15 kilometres from Raipur to Raniwara in the scorching summer heat. The duo was found in a severe condition by locals who rushed them to the hospital.
Woman rescues King Cobra
Date: June 6
Location: Mayurbhanj, Odisha
Sasmita Gochhait rescued an 8-feet-long King Cobra which entered a residential area in Mayurbhanj. She had never rescued a King Cobra before.
But that didn't prevent Sasmita, along with forest department officials, from grabbing the snake and later releasing it in its habitat.
Scared of Covid vaccine, old woman hides behind drum
Date: June 4
Location: Etawah, Uttar Pradesh
Large-scale vaccine hesitancy has been a sad feature India's rural belt.
In a viral video, an old woman can be seen taking cover behind a drum to avoid Covid vaccination during a door to door campaign in Etawah.
Many villagers are afraid of taking the vaccine due to misconceptions and misgivings.
In this UP village of 1,000 people, only 40-45 have taken the jab so far.
Feature Presentation: Ashish Narsale/Rediff.com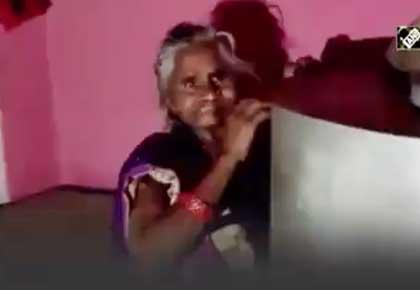 Source: Read Full Article