The 120-odd inmates of the Dimapur District Jail now have their own library courtesy a Delhi-based NGO's initiative to set up a hundred across Northeast India,
On June 10, the inmates of the Dimapur District Jail in Nagaland got their own library. The small room located just behind the Police Superintendent's office is open through the week, has 110 books, and is managed by one of their own. "For a prison that doesn't have many other recreational facilities, this is a welcome change for the inmates and the staff alike," says Esther K Aye Jamir, who is one of the three partners at the KAL Legal Consultants in Dimapur. The local law firm partnered with Delhi-based NGO Sarvahitey and formally inaugurated the library on June 10 in the presence of Limasunup Jamir, Commissioner of Police, Dimapur.
Since August 2017, Esther had been in touch with Delhi-based Prem Prakash, whose "Project Paper Bridge" attempts to bridge Northeast to the rest of the country by setting up libraries in the region. "The name of course, is metaphorical. But the idea is to bring marginalised India within mainland India and I think these libraries are a good way to bridge this gap," he says, insisting that these are "more than just libraries" but cultural "community" centres. Prakash's NGO Sarvahitey, which he set up with his friend in 2014, has a larger plan to establish 1000 libraries across India, 100 of which will be in the Northeast.
"I travelled across the Northeast in October 2017, and I found that in the remote areas of places like Nagaland even something as simple as a book was a luxury," says Prakash, adding that in the Chingmei village in Nagaland's Tuensang district, the road connectivity was really poor, and 70 per cent of the villagers "did not even know what a library was" and had "never seen a computer".
"However, the student council there was especially proactive," he says, "They told me that if we gave them enough books they would construct a traditional morung structure to house them," he says.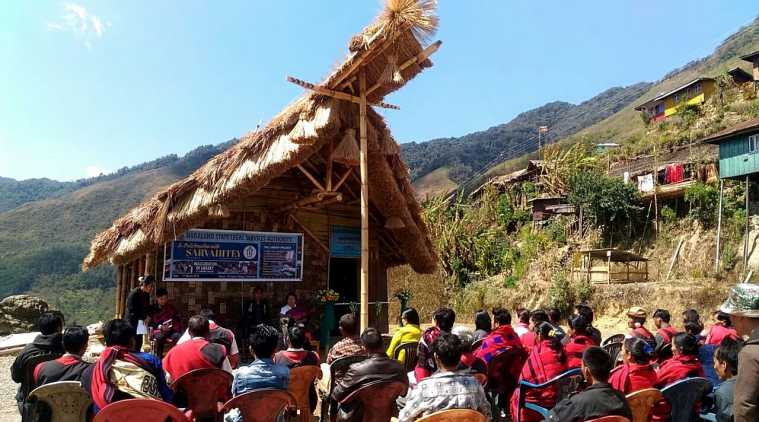 And they did. In March 2017, the Chingmei Range Students' Council (CRSC) Library was set up with 460 books and one computer — "Project Paper Bridge" first Northeastern venture. "According to our plan, we were meant to introduce the computer in the second phase of our project, but their enthusiasm led us to install one right away," says Prakash, adding that eventually they plan to facilitate a student exchange of sorts between libraries across India.
Currently, Sarvahitey has set up six libraries: one in Mewat (Haryana), one in Kullu (Himachal Pradesh), one in Sambalpur (Orissa) and three in Nagaland. "One is at the Kohima Law College. In August, we will have five more in Nagaland and one more in Sikkim.
Perhaps the most impactful one yet has been the Dimapur District Jail one. Ironically, it was the easiest to set up. "Esther spoke to me about it on June 8, and on June 10 we were already inaugurating it. Things like this have multiple bureaucratic hurdles but somehow it all worked out," says Prakash. The project sustains itself on book donation drives and funds from family and friends.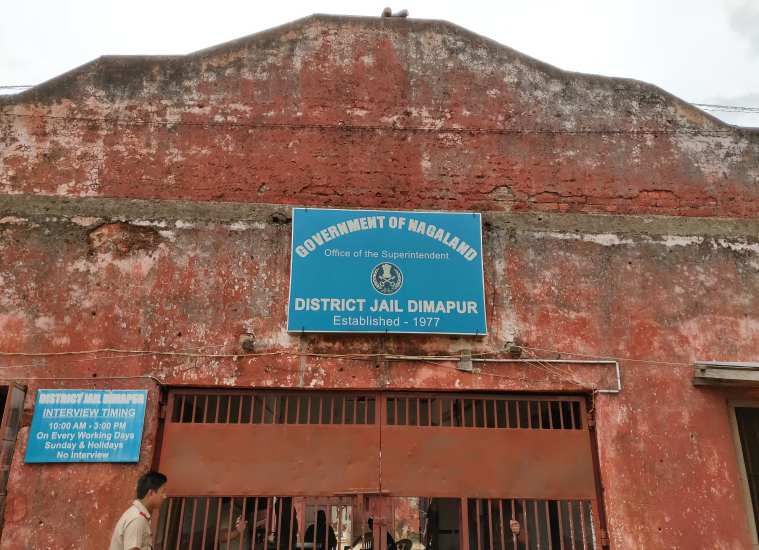 "In the inauguration ceremony, one of the inmates delivered the vote of thanks. The appreciation for it was apparent then itself," Prakash says, adding that more than 50 per cent of the inmates in the Dimapur District Jail were "under trial" and there was a lot of chance that they would be released soon.
The inmates also have "reading classes" on Mondays and Fridays which are hosted by a member of the Dimapur-based NGO Sophia Foundation. "This is especially good for this particular prison because one, it has women inmates as well. Two, there were not many extra-curricular activities for them up till now," says Esther.
"In Sikkim, we have been approached by other NGOs working with prisons to set up more libraries. In India, the prison system is reformative. Along with punishment, one view is to to reform the convicts too," says Prakash adding that he hopes for his initiative to "become a movement of sorts."
If it does, the bonus perhaps is that it's in the Northeast. "The region needs a stronger voice on the map of India. It's been ignored for far too long," he says.
Source: Read Full Article