While Imran Khan, who is contesting from five constituencies, has already secured a win in three National Assembly seats, PML-N stalwarts Shahid Abbasi and Shehbaz Sharif have suffered shocking defeats in the Pakistan elections. Sharif, however, is leading in Lahore seat.
Both as a leader and as a candidate, Pakistan Tehreek-i-Insaf chief Imran Khan seems to be ruling the roost as compared to top politicians from rival parties PML-N and PPP, whose fortunes have taken a nosedive with the resurgence of the 65-year-old former cricketer. While Imran Khan, who is contesting from five constituencies, has already secured a win in three National Assembly seats, PML-N stalwarts Shahid Khaqan Abbasi and party president Shehbaz Sharif have suffered shocking defeat in the Pakistan general elections.
Moreover, Pakistan Peoples Party chief Bilawal Bhutto's debut in parliamentary politics also seems to be in doldrums as he faced defeat in the Malakand seat and trends show he is trailing in party stronghold Lyari and Larkana.
Follow Pakistan elections 2018 LIVE Updates here
Imran Khan contested the elections from five constituencies – NA-26 (Bannu), NA-53 (Islamabad 2), NA-95 (Mianwali), NA-131 (Lahore) and NA-243 (Karachi). According to Geo TV, the probable prime ministerial candidate won the Lahore seat by a narrow margin of 680 votes.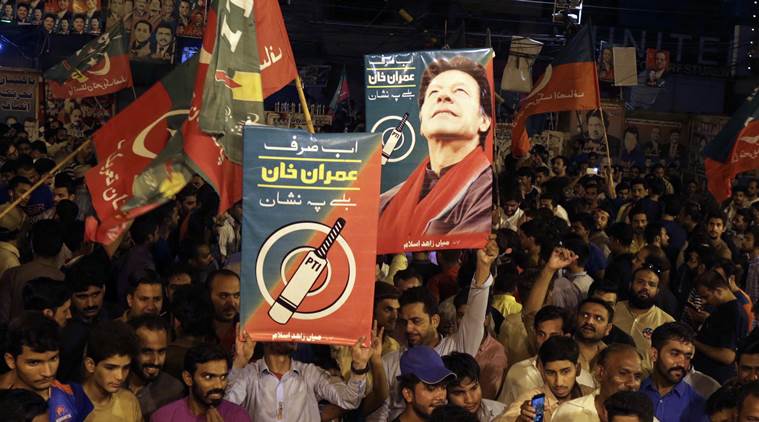 However, the win in Islamabad 2 constituency, where he was pitted against former prime minister Shahid Khaqan Abbasi, must have given him the most satisfaction. Khan thumped the PML-N stalwart, who had briefly taken over as PM after Nawaz Sharif was disqualified in the Panama Papers case, by over 48,000 votes. The PTI chief's win in Mianwali was his second successive victory after emerging victorious here in the 2002 elections and again in the 2013 general elections. He is also leading in the other two constituencies — Bannu and Karachi.
Reports also said that Abbasi lost from the NA-57 parliamentary seat in Rawalpindi. The result will come as a blow to the PML-N as NA-57 was considered one of the safest seats for the party. Abbasi's father had won from the seat for the first time in 1985. Abbasi had won this seat in 1990, 1993, 1997, 2008 and 2013 general elections. He had lost only once in 2002.
Hafiz Saeed's son, son-in-law trail as extremist parties put up poor show
Shehbaz Sharif, who had contested from three parliamentary seats, lost to PTI candidates in Karachi and Swat seats by 12,914 and 45,404 votes respectively. However, Shehbaz, the brother of ousted premier Nawaz Sharif, is leading in NA-132 (Lahore 10) seat with 84,362 votes and looks set to win from here. Moreover, Shehbaz Sharif's son Hamza Shehbaz trumped his nearest rival — PTI's Nauman Qaisar — from the NA-124 (Lahore-2) seat, bagging 1,39,443 votes.
Meanwhile, PPP chief Bilawal Bhutto Zardari was defeated by PTI candidate Junaid Akbar from the NA-8 Malakand seat in Khyber Pakhtunkhwa province by 37,586 votes. Surprisingly, in PPP bastion NA-246 (Lyari), where Bilawal's convoy was pelted with stones during campaigning earlier this month, the Bhutto scion is at a distant third spot, bagging only 11,037 votes till now.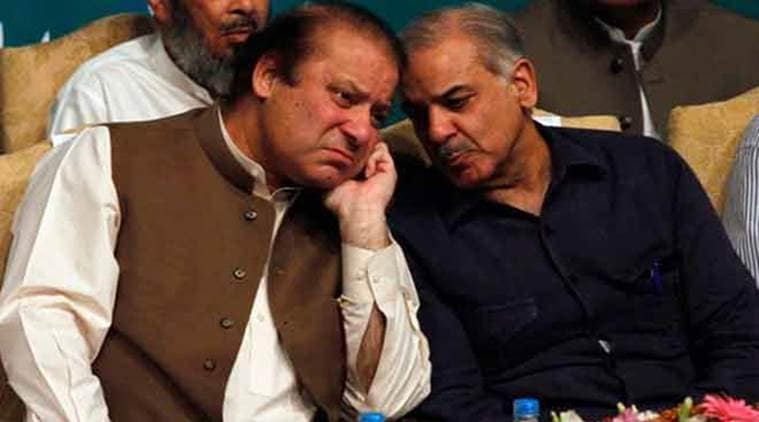 In NA-200 (Larkana 1), which is the PPP chief's home constituency, Bilawal was trailing by about 1,000 votes. Late prime minister Benazir Bhutto used to contest from Larkana and it seems her son is lacking the personal following even after six years as party chairman. PPP's silver lining came in the form of former president Asif Ali Zardari, who won the NA-213 (Shaheed Benazir Abad 1) seat by 57,658 votes.
Imran Khan: I am one of those Pakistanis who want good relations with India
Former interior minister and estranged PML-N leader Chaudary Nisar Ali Khan, who had contested on two NA seats, was losing on both the seats against PTI candidates. Before the elections, it was predicted that Nisar could be one of the candidates for the top job since he was a hardliner on India and apparently enjoys good support by the Army.
Source: Read Full Article