Dada Vaswani initiated a global peace initiative called The Moment of Calm. Where people across the globe observe two minutes silence on August 2 at 2pm to forgive and to seek forgiveness.
Spiritual leader Dada JP Vaswani,  who passed away at the age of 99 in Pune Thursday morning, was a champion of vegetarianism and animal rights. Vaswani influenced millions through his thoughts and teachings. He was the spiritual head of Vaswani Mission which runs several schools and colleges, and has offices across the globe.
He is also known for launching The Moment of Calm, a global peace initiative. August 2, the day he was born, is celebrated as 'Global Forgiveness Day'. Followers of his teachings observe two minutes of silence to forgive and to seek forgiveness.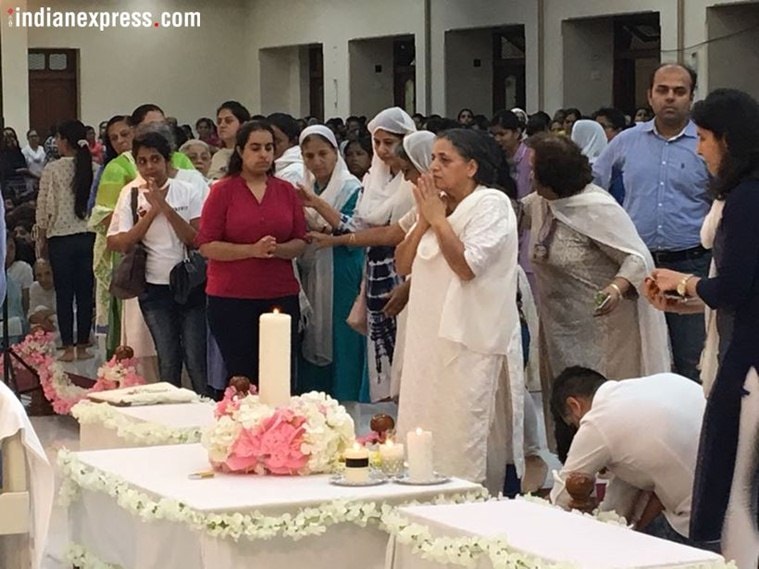 He authored 150 self-help books like Burn Anger Before Anger Burns You, 100 Stories You Will Never Forget, Snacks For The Soul. Vaswani also addressed forums like the World Hindu Conference at Colombo, Sri Lanka, the Dag Hammarskjold Auditorium of the U.N.O, House of Commons, London, the Global Forum of Spiritual leaders and Parliamentarians, Millennium World Peace Summit and other prominent platforms.
In 1984, the Mayor of Chicago, Mr. Harold Washington proclaimed June 5th to June 11th as "Dada J.P Vaswani Week." Vaswani was also conferred the title of  Honorary Citizenship of the state of Georgia in 1996.
Born in Hyderabad, Sindh (Pakistan) to Krishnadevi and Pahlajrai, Vaswani was one of the seven siblings: three sisters and four brothers. His formal education began at the age of three. He finished his Primary Education in three years instead of the usual five. He was a brilliant student who cleared matriculation at the age of 13 and passed M.Sc. by the time he was 21.
He took over the Sadhu Vaswani Mission at around 1965 after the demise of his guru and uncle Sadhu T L Vaswani.  He was awarded the Paul Harris Fellowship (Rotary Club) in 1989 and the U Thant Peace Award in 1998.
Campus chitchat

'Political ego reason behind corruption'
Source: Read Full Article