Ishan Kishan's half-century and excellent bowling by spinners Kuldeep Yadav and Ravindra Jadeja helped India secure a five wicket victory over the West Indies in the first One-day International at the Kensington Oval in Barbados on Thursday, July 27, 2023.
But the first ODI sparked a debate on social media following Hardik Pandya's contentious dismissal.
The incident occurred when Ishan hammered a powerful shot straight back towards the bowler, Yannic Cariah, who attempted to take a catch, but couldn't complete it.
Unfortunately for Pandya, the ball ricocheted out of Cariah's hands and hit the stumps directly, catching him out of his crease at the non-striker's end.
Social media platforms erupted as the replays clearly showed Pandya's bat was in the air at the moment the bails were dislodged.
However, fans strongly believed that according to the new rules, Hardik should have been given not out. They pointed out that although his bat was momentarily in the air, it had been grounded before bouncing when he tried to make it back to the crease.
Despite the differing opinions, the third umpire upheld the decision in the West Indies' favour, ruling Hardik was out.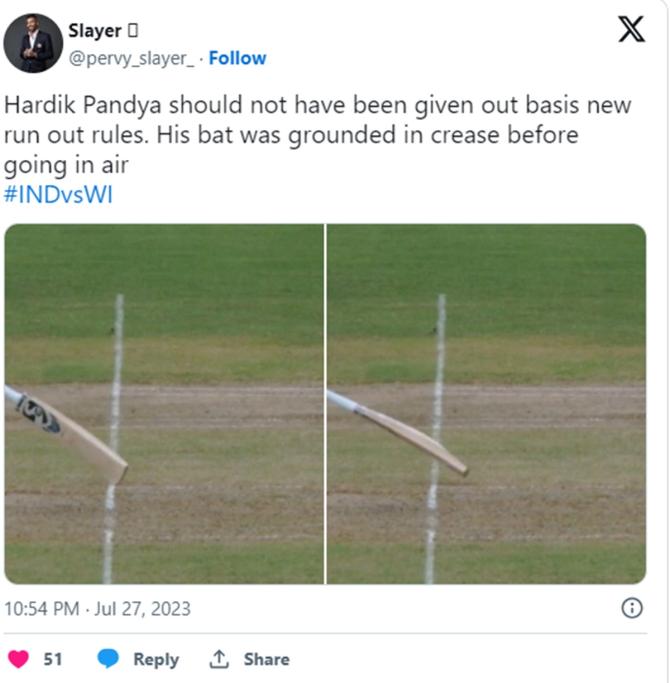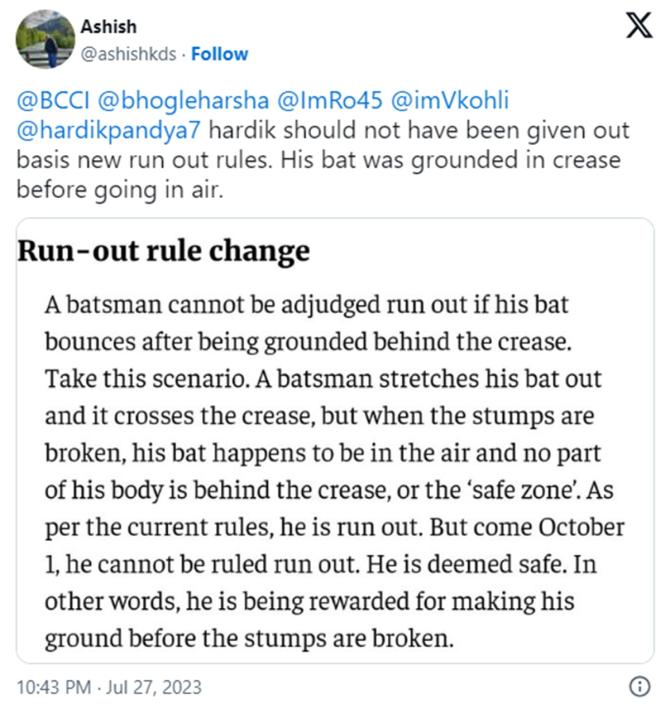 India in West Indies 2023
Source: Read Full Article