India cricket team coach Ravi Shastri shed light on how India's batting order could line up in the first Test against England starting August 1.
Indian cricket team's coach Ravi Shastri had a simple message for the top-ranked Test side in the world – "play fearless cricket". Much the same of what he had said prior to the series against South Africa earlier in the year. Then, India won the third Test but had already lost the series by dropping the first two Tests. Shastri now hopes India can play some of their fearless cricket in England, too, where they've not had favourable outcomes in the recent past.
"We have done exceptionally well in white-ball cricket. We showed some very good signs in South Africa as far as the red ball is concerned. We want to carry that forward. The challenge for us is to be consistent in the red-ball format overseas. We believe we have the potential to be one of the best travelling teams. At the moment, there is no side in the world that travels properly. You can see what is happening to South Africa in Sri Lanka. We know our scorelines in England before this tour: 4-0 [2011], 3-1 [2014]. We want to do much better than that," he said in an interview to ESPNCricinfo.
India will go into the series with good preparation having played a T20 series and an ODI series. It was followed by a three-day match against Essex. Some members had longer stint in the country playing for India A. "A lot of players have been to England before. A lot of them have learned a lot in the last few years, playing as a unit. I see that as a big advantage as opposed to coming with a brand new side," said Shastri.
MUST READ | IPL friendships will be forgotten, says Jos Buttler
He ruled out that the hot and warm summer in England could come to India's advantage even as India's initial four-day game against Essex was shortened to three-days due to the heatwave. "The square will be different, the outfield will be different and the weather conditions will be different to back in India. But whatever the conditions, the balls moves in England. In South Africa we played on some spicy tracks. We have to adapt to those 22 yards. We adapted better than South Africa in Johannesburg and we won that Test. They won a couple of sessions more than us in the first two Tests and won two Tests," he added.
CRUCIAL FACTOR IN INDIA VS ENGLAND: THE START
With few sessions separating India and South Africa, as claimed by Shastri, he claimed the start to India's batting would be pivotal to how Tests pan out. "That ([the start] is a must anywhere you go overseas, especially England, Australia, South Africa and New Zealand. The first 20-25 overs are extremely crucial. If you can come through that period (unscathed) then you get a set a good platform. Understanding your role, understanding what the team needs in those 20 overs, the discipline needed to see off those 20 overs and make sure you lose as few wickets as possible. Then you set up the game because we have enough ammunition in the middle order and lower order to take the game forward," he said.
QUESTIONS OVER INDIA'S BATTING ORDER
Going into the first Test at Edgbaston on August 1, a big question mark will be on who India plays in the opening slot. Shikhar Dhawan departed for a duck in both innings of the warm-up game against Essex. "Yesterday morning [the first day of the warm-up match against Essex], if you get those conditions [fresh green pitch, new ball seaming and swinging], I don't care who the opening batsman is – it is tough. On such mornings you need your slice of luck, but you have to be prepared to go through the grind, like M Vijay did in that period of play."
ALSO READ | Virat Kohli's extra motivation can pose danger for England, says Graham Gooch
"You could nick one any time, but you have to get that mental discipline that, yes, the pitch will ease out after lunch and that will make the job for the other players in the team easier. So my role is that even if I get 20-25 runs, if I have seen the team through that early period to make it easier for someone else, I have done a lot. It is about playing the conditions. It is very important you see the tough period through."
In terms of the batting order, Shastri stated that the flexibility in slots is an asset for the team and for everyone to be ready for a surprise. KL Rahul is one of the contenders for the opening role. "He (KL Rahul) has been picked as the third opener. But our batting order will always be flexible. The third opener can play anywhere in the top four. We are a very, very flexible outfit. Be prepared for that. We will surprise you guys at times," said Shastri.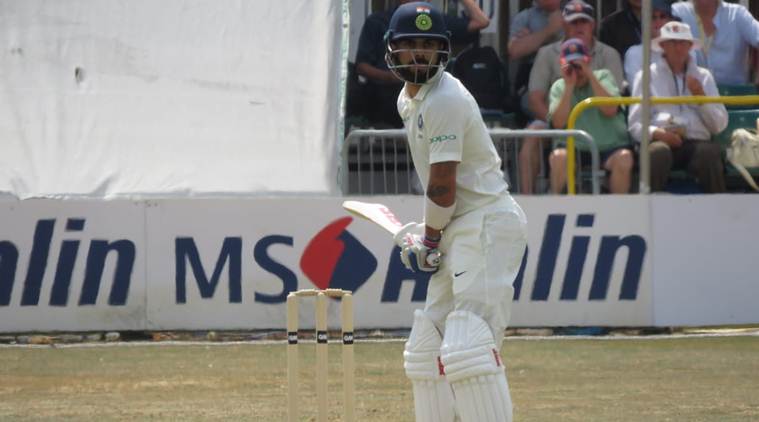 Cheteshwar Pujara is another batsman whose position in the batting order has been brought up multiple times and his form continues to be patchy. "He's an extremely experienced player. I feel he is one innings away [from a big score]. He needs to spend time at the crease. If he gets one 60-70 under his belt, he will be a different player altogether. My job is to make sure he is thinking in that fashion," Shastri added. "Pujara is an anchor. He has been one of the pillars of this batting line-up for a long time. You know what he does – he loves batting. We just want him to do it. Unfortunately, in South Africa he was run out a couple of times. That is something we don't want. We don't want him to be an Usain Bolt, we want to him to be Pujara. Stay there at the crease. The last thing you want to do is give your wicket away to a run-out," clarified Shastri.
MUST READ | When Rahul Dravid's unbeatable defense saved the match for India
INDIA'S SEAM BOWLING CONCERN
Much of the focus will also be on how India's seam bowling unit performs amid injury concerns. Bhuvneshwar Kumar is recovering from a back injury; Mohammed Shami played few games in the IPL after the South Africa tour; Jasprit Bumrah is returning from an injury and is out of the opening Test and Umesh Yadav has never played Tests in England.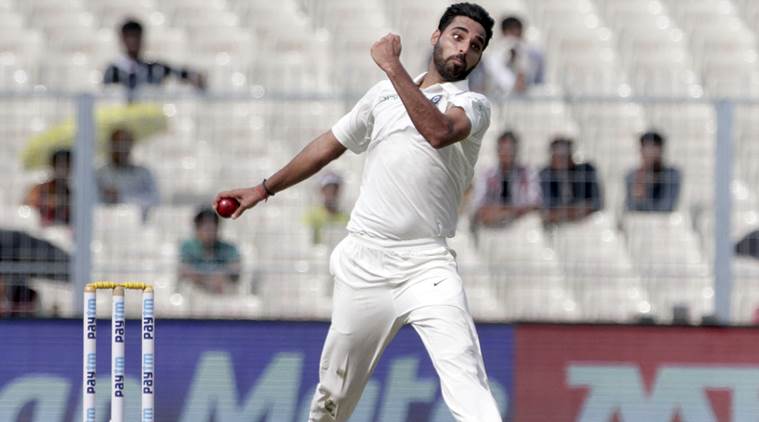 "You have to try other people out. If Bumrah and Bhuvneshwar had been fully fit in the one-day series, it would have been a different ball game altogether. We would have both of them fully fit for the entire Test series. It would have given me selection headaches. There is still enough experience and variety in our bowling attack – whether it is pace, spin, or Hardik (Pandya) filling in as a fast-medium bowler. There are enough options there."
ALSO READ | Cheteshwar Pujara's struggles were due to conditions and opposition, says Yorkshire director
"Ishant Sharma has done brilliantly in Sri Lanka. He did outstandingly in that Test match in Johannesburg where he bowled his heart out. He might not have taken a five-for, but he kept the bloody pressure on South Africa all the time. That is his role. He is experienced. He wants to be a spearhead. He has taken more wickets than anyone else amongst the fast bowlers. He will remember his seven-wicket haul at Lord's in 2014, which played a big hand in the win. Those are the memories that will run through his mind when he gets the ball in hand," said Shastri on India's seam bowling options.



India vs England: R Ashwin should play ahead of Kuldeep Yadav, says Mike Hussey




India vs England: Excited but nervous on return to Test cricket in England, says Dinesh Karthik
Source: Read Full Article