'Hardik would have been perfect if Hardik had stayed fit and continued that process.'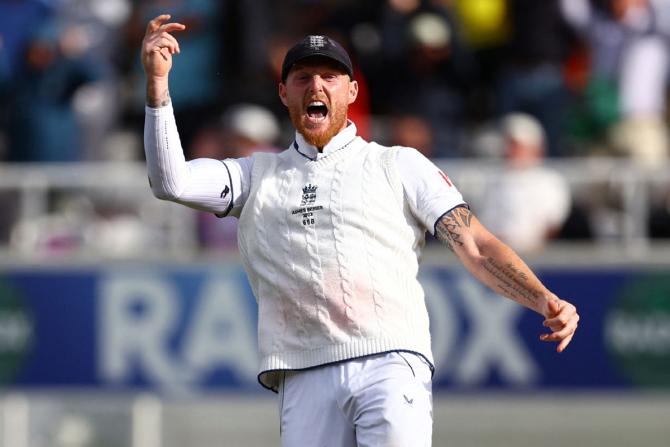 Former England captain Nasser Hussain believes India's lack of success away from home in Test cricket is down to lack of a batting all-rounder like England's Ben Stokes or Australia's Cameron Green, who can bat at No. 6 or No. 7 and bowl 10 or 15 overs of genuine wicket-taking seam.
While India reached the recent final of the ICC World Test Championship on the back of some great success on home soil, their form away from the sub-continent has not been impressive.
India recently defeated the West Indies 1-0 in the Caribbean and played some excellent cricket in Bangladesh at the end of last year to qualify for their second successive World Test Championship final, but results away from home have been mixed for Rohit Sharma's side apart from those two series.

"They are brilliant at home…and the balance of their side at home is just wonderful. They have got senior players like Rohit and obviously Virat (Kohli) and they are just world-class players and they have got youngsters coming in, like Shubman (Gill), who is going to be a superstar," Hussain said in the recent episode of The ICC Review.
"If Jasprit (Bumrah) can come back as well, one of the great multi-format bowlers there is at the moment, if not the best, when fit. So, they have got those senior players and youngsters, and with the ball in India, those three all-rounders, and they are genuine all-rounders in India – Axar (Patel), (Ravindra) Jadeja and (Ravichandran) Ashwin. That, for me, is a really balanced side because then you have got a number 7," he added.
But it is India's team balance away from home that remains a question for Hussain, which he says was evident in their defeat in the WTC final.
Hussain said wicketkeeper-batter Rishabh Pant's absence is a major blow for India.
"I was travelling with Ricky (Ponting) a lot during the Ashes, and he was texting Rishabh, and Rishabh was in the gym, and he was getting updates. He is a massive miss at the moment and hopefully, he will come back," he said.
The former England skipper says with Hardik Pandya not featuring in Tests it has affected India's team balance. Pandya has not played Test cricket since September 2018 and has been limited to only playing white-ball cricket due to his constant injuries.
"It is away from home and the balance of the side and if they can get a seam bowling all-rounder. Hardik would have been perfect if Hardik had stayed fit and continued that process."
"An Indian cricketer at the moment, a (Ben) Stokes type cricketer, a Cameron Green type cricketer, a Mitchell Marsh type cricketer, a batter at No. 6 or No. 7, away from home, that can bowl you 10 or 15 overs of genuine wicket-taking seam and swing, not a bowler who bats a bit, a batter who can give you 10 overs of seam bowling, and then that balance away from home makes them formidable."
Hussain is impressed by the young Yashasvi's superb showing with the bat in the West Indies Test series. Jaiswal hit a century in the first Test against the West Indies, to become the first-ever Indian opener to score a Test century on debut away from home
"From what I have seen…he has made a fantastic start. You speak to people who have seen him in the IPL, again I have been working with Ricky (Ponting) and Dinesh (Karthik) came over, and you ask questions, and they all go, yeah, this lad can play."
"He looks to have the technique and he looks to have that mindset."
"Like most young Indian players and batters in particular, most of them come in and have immediate success. And that is a good sign for first-class cricket, that they are being produced, not just the IPL."
"I have watched so many young Indian batters come in and I look at them and think, technically they look very gifted because they have been brought up on watching Rohit or watching Virat or watching before that, you know, Virat's watched Sachin (Tendulkar) and Sachin's watched Sunil (Gavaskar)," he said.
Source: Read Full Article