Italian seventh seed Jannik Sinner secured his first Masters 1000 title with a dominant 6-4 6-1 win over Australian Alex de Minaur in the Canadian Open final on Sunday.
Sinner, appearing in his third Masters 1000 final after runner-up efforts at the Miami Open in 2021 and this year, broke De Minaur five times and saved two of four break points to lift the biggest title of his career.
The 21-year-old Italian, who enjoyed a run to the Wimbledon semi-finals last month, felt his ability to deal with pressure-packed situations helped him to navigate past De Minaur.
"I am getting used to difficult situations. I was a break up a couple times and he broke back but I tried to stay calm mentally. I was prepared for a long battle," Sinner, the first Italian to win the event, said during his on-court interview.
"In the second set I played a little bit better, I raised the level a little bit and I tried to stay a little more aggressive … I am very happy about my level today."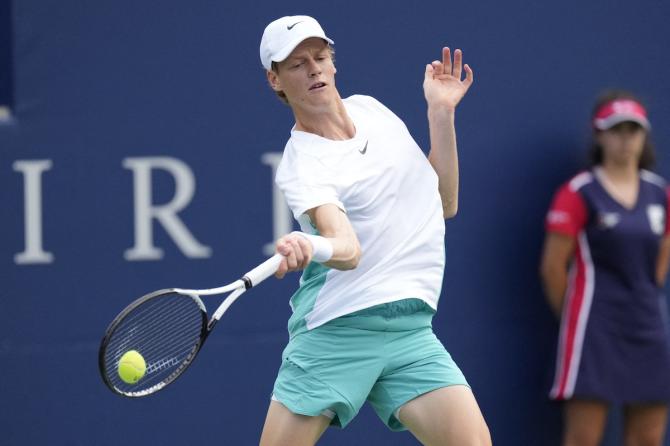 Sinner played well from the start and showed few nerves as he flashed his weapons and took more risks than De Minaur, who struggled to come up with winners.
The two friends, who lost in the first round of the men's doubles in Toronto earlier this week, twice swapped breaks in a tight opening set before Sinner held and then closed out the frame with a break at love.
Sinner took control in the second set when he consolidated a break for the first time all match to move ahead 4-1 and then broke again before closing out the 90-minute encounter on his serve to improve to 5-0 all-time against De Minaur.
"It means a lot," Sinner said of the win. "When you work hard such a result can help you, and in your mind it makes you feel like you are doing the right things with your team and I am happy to share this with all the people who are close to me every day."
Source: Read Full Article