Nathan Lyon, the Australian off-spinner, left Lord's with a calf injury, raising doubts about his availability for the rest of the Ashes Test series.
Lyon suffered the injury while fielding at deep-backward square-leg, showing signs of discomfort in his lower right leg as he attempted to collect the ball on Day 2 of the second Ashes Test.
Speculation arose among commentators regarding the severity of the injury, as Lyon received treatment from the team physio on the boundary rope. The footage showed Lyon walking back to the dressing room with a noticeable limp and apparent pain.
Having already bowled 13 overs and taken a wicket in England's first innings, Lyon's condition remains undisclosed as of now.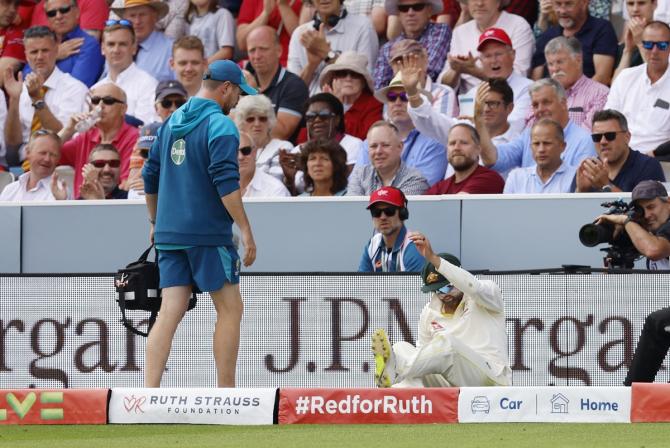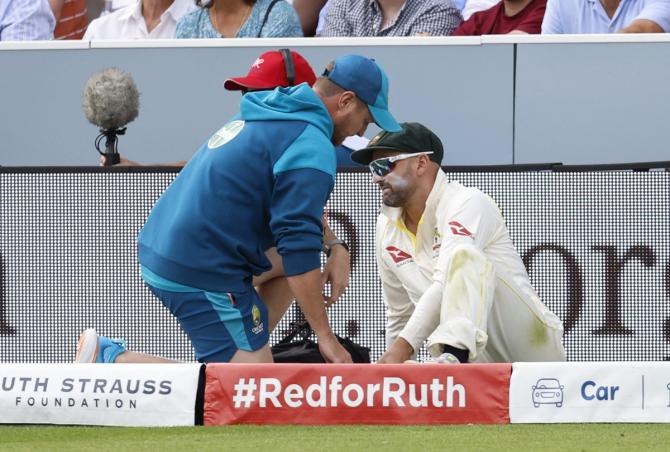 Source: Read Full Article