India made a comeback in the five-match T20I series, recovering from an early 0-2 deficit in the first two games.
Nonetheless, a sense of disappointment engulfed fans at the conclusion of this commanding victory as they directed their ire towards Captain Hardik Pandya for a perceived 'disappointing and unsporting' gesture that denied a promising youngster a well-earned second consecutive half-century in the series.
Tilak Varma made his international debut in the inaugural match of the T20I series, where he exhibited an impressive performance, scoring 39 runs off 25 balls. His achievements were further accentuated in the second match on the sluggish Guyana pitch, as he achieved his inaugural T20I fifty.
During the third match, Tilak played a crucial role by contributing to a resilient 87 run partnership for the third wicket alongside Mumbai Indians team-mate Suryakumar Yadav. He then demonstrated his skill by amassing an unbeaten 49 runs off 37 balls.
It appeared likely that he would achieve a consecutive half century in the series before his momentum waned during the latter part of India's chase.
As the 18th over reached its fourth delivery and Tilak's score stood at 49, with India requiring two runs for victory, the expectation was that Hardik would either navigate the over cautiously to give the youngster strike with a single or permit Tilak to seal the deal himself.
But it was not meant to be and fans termed the captain as a 'credit stealer' and a 'selfish player'. Hardik was also criticised for not sending in Sanju Samson at No. 5.
Check out these fan reactions: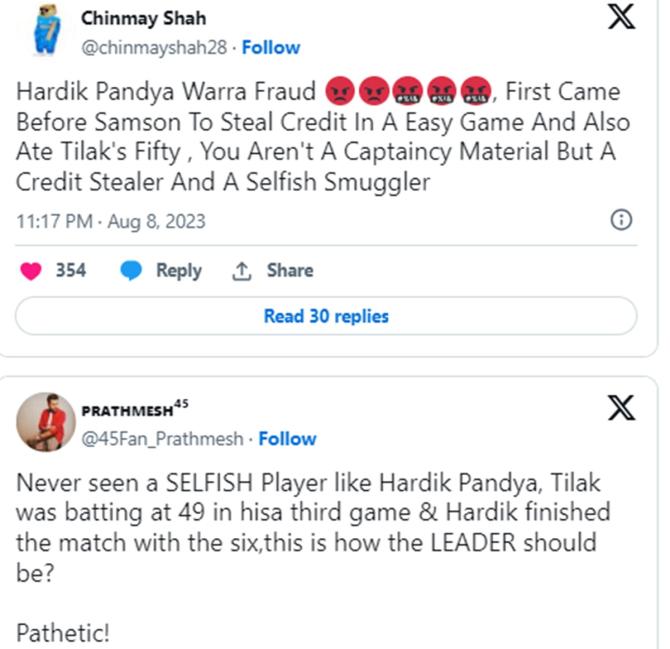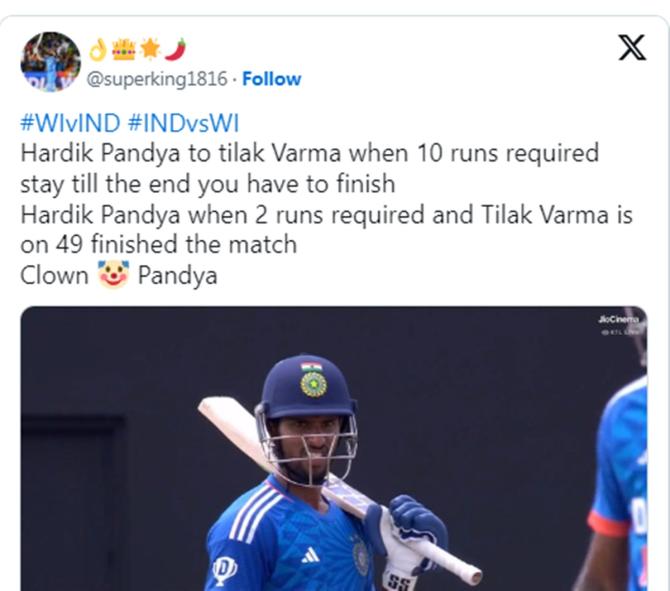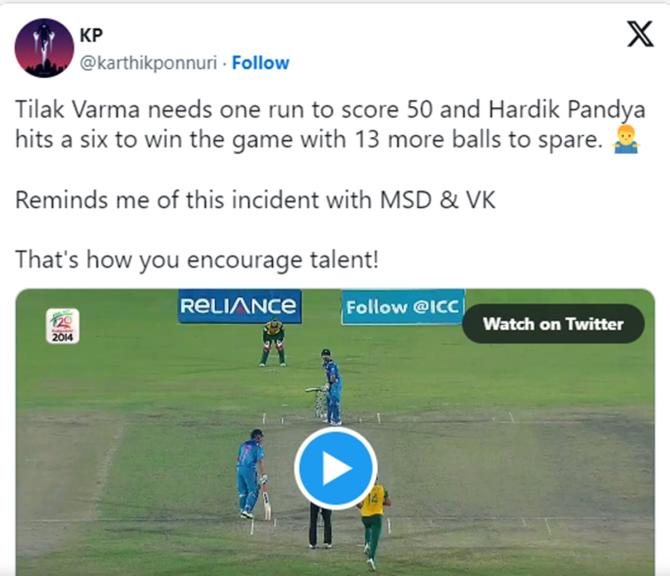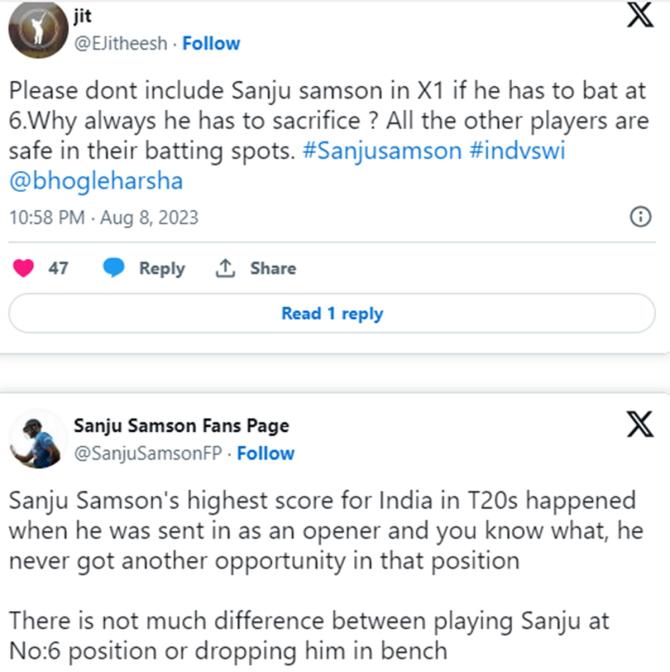 Source: Read Full Article