On Thursday night, Brazilian fans turned the Lusail stadium in Qatar into a sea of yellow.
But one fan stood out in his yellow jersey. That's because IPL giants Chennai Super Kings can be recognised from any corner of a stadium and die-hard fans like Nabeel would do anything to show their support.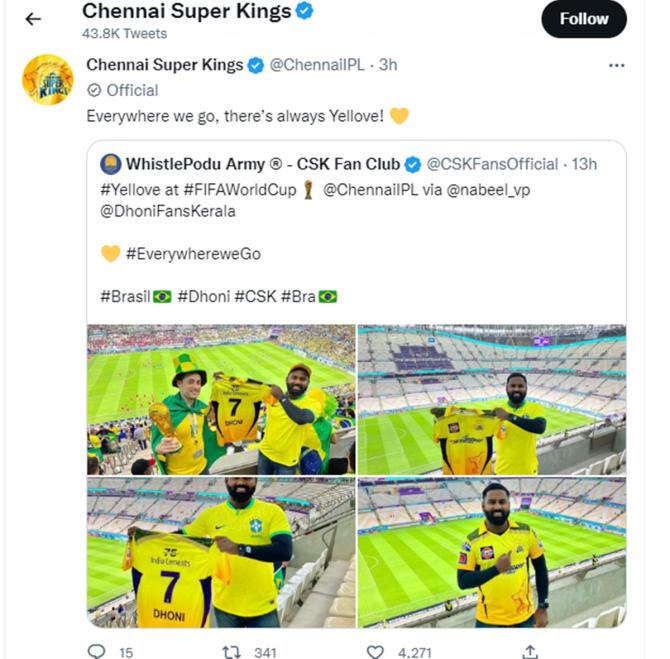 It was a perfect union of yellow jerseys when this Mahendra Singh Dhoni fan showed off the CSK jersey at the FIFA World Cup match between Brazil and Serbia.
Four-time IPL champions CSK took to social media to post a photo of the Dhoni fan in Doha. The fan was also seen sporting the Brazil jersey before he posed with the CSK jersey from the stands.
FIFA WORLD CUP 2022
FIFA WORLD CUP 2022 SCHEDULE
Source: Read Full Article