Looks like the downpour that Mumbai witnessed on Wednesday morning was an active measure to abate the collective hotness of The Night Manager cast that gathered under one roof to promote the second and final part of the Web series.
Following the exclusive preview of first episode, Anil Kapoor, Sobhita Dhulipala, Aditya Roy Kapur, Tillotama Shome and Ravi Behl addressed the media at a premium multiplex in Mumbai's northwest suburb of Juhu on June 28.
Mr Kapoor was the star of the show as usual, who marks four decades in the industry — his debut film Woh 7 Din celebrated its 40th anniversary on June 23.
Dressed in a spiffy dark grey pantsuit and sporting black Aviator sunglasses, it appeared like AK was impersonating his badass character from the show.
Directed by Sandeep Modi and Priyanka Ghose, the spy drama deals with the game of conspiracies and deception set against the backdrop of illicit business, and AK plays the big daddy of this ruthless world. The actor describes his character as "completely opposite to his real personality" as he reveals that he had to calm himself from the inside to play this role.
"I am not that over-confident, flamboyant and so power hungry. I am a very people's person. I will not go to any extent to achieve what I have to achieve," AK explains, and looks back at his fabulous filmography.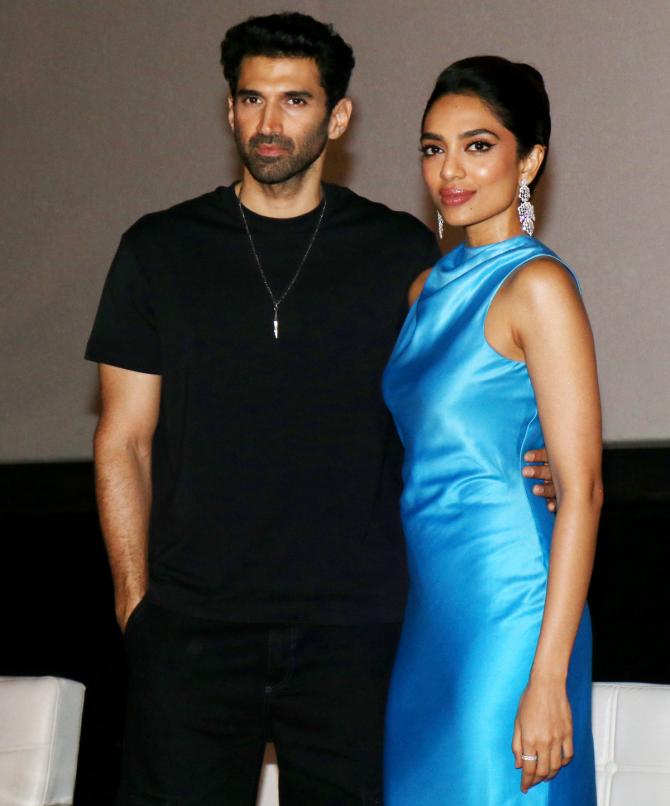 In contrast with Anil's sleek swag was Aditya's boy-next-door avatar, who turned up in all-black casual attire and white sneakers.
"Is your shoe size really 12 as mentioned in the show?" a mediaperson shoots his question at Aditya.
"Earlier, I wouldn't get my size but nowadays, I don't know if the average height of our nation has grown, but yeah, they are available," ARK quips.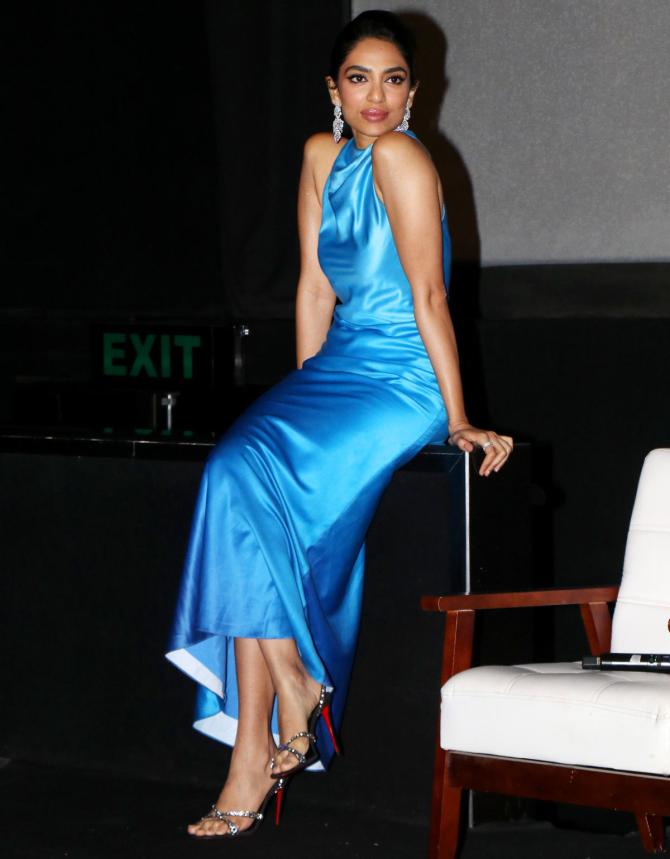 Stealing the limelight from her two gorgeous leading men on stage, Sobhita let her seductive beauty do the talking, which was nicely accentuated by her blue satin high-neck gown and impeccably stylish hair-bun.
The actress arrived a little late to the press conference and after quickly greeting everyone on stage, settled down in her seat next to Aditya.
Just how did Anil Kapoor play an arms dealer? He tells us here, adding how he de-stresses himself.
The Night Manager marks Aditya's second film with Anil Kapoor after 2020's Malang.
When the actor was asked about the merits and demerits of working with someone as experienced as Anil, he says one needs to be very well prepared to match the latter's calibre.
"One complex you do get while working with him is that you feel you aren't working hard enough, as he is definitely the most hard-working person in the room," Aditya says.
"I'm fortunate enough to have gotten the opportunity to work with Sir on a second project and he never ceases to amaze you."
In his long acting career, Anil has worked across genres and languages with a multitude of film-makers.
He also belongs to the elite group of Indian artists who has tested international waters with successful Hollywood projects. AK recently announced his latest international series Rennervations co-starring his Mission Impossible costar Jeremy Renner.
Despite such vibrant career choices, AK reveals that the "only regret" in his life is not being able to do enough theatre in his career. He shares that he got close to Director Feroz Abbas Khan for a play that ultimately never took off and the two ended up doing Gandhi, My Father (2007) instead.
"I did only two plays, and I wish I had done more," Anil says. "It is a great experience to be live in front of the audience. Till now, it remains one of the bucket list elements in my career."
Aditya Roy Kapur reacts to Kartik Aaryan replacing him in Aashiqui 3.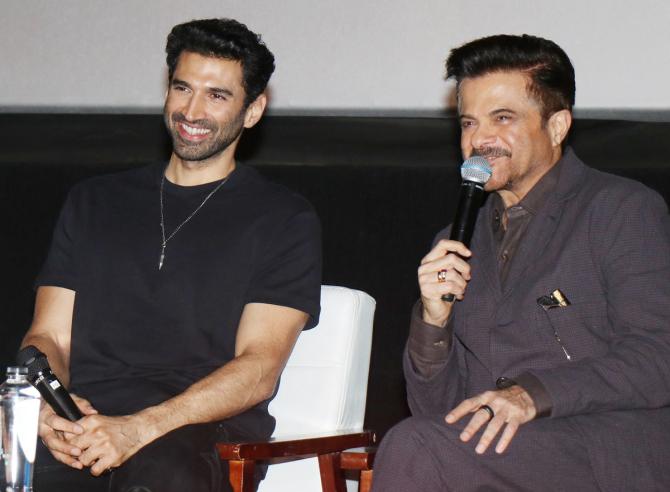 Anil Kapoor says there is so much to learn for him in acting and one lifetime is not enough to do that.
"My eyes were too small (to convey) expressions. I was too hairy. I did not have a great physique. (In this profession) you just keep on working on your minus points and try to improve yourself as much as you can," Anil says.
When Anil was asked if he has any trust issue in his real life, he shares he once received a message from Javed Akhtar and the late director Hrishikesh Mukherjee with whom the actor worked on Jhooth Bole Kauwa Kaate (1998): "A film project is a medium to connect with each other and people should find ways to work with each other to maintain their friendships."
The actor considers himself lucky to have worked with so many different people and he mentions that he has worked with the same directors, actors, and actresses on multiple projects.
"I am still friends with many of them. I think it is pointless if you do not trust people in your life," he says.
The actor adds that he completely trusts his directors, but sometimes "betrayals" also happen and it hurts him: "I am the kind of person who moves on quickly. I do not hold any grudges against anyone."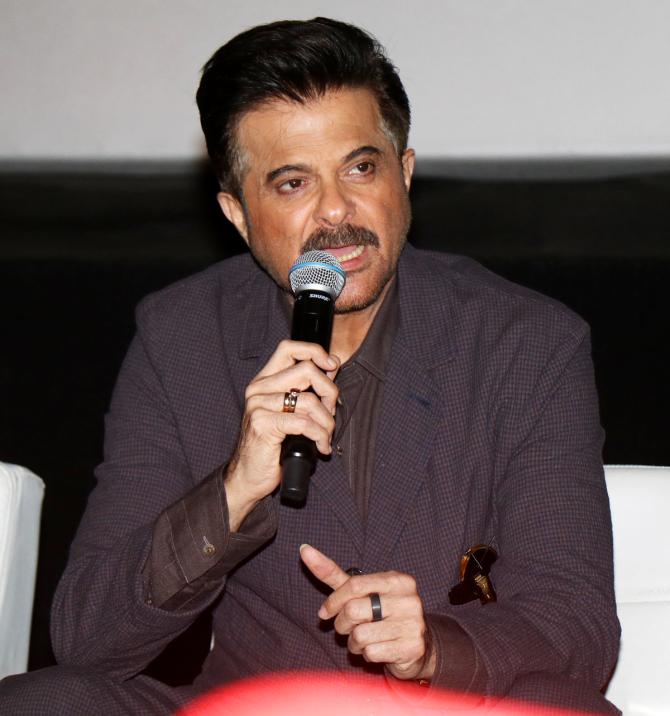 The actor decodes his acting process as he calls himself a "director's actor" and credits K Viswanath (Eeshwar), Bapu (Woh 7 Din), Shekhar Kapur (Mr India) and Subhash Ghai (Taal, Ram Lakhan>/em>) for bringing out the best in him.
As an actor, AK says he used to imitate his directors and it made his process very easy.
"When the film is backed by a great director and writer, 70 per cent of your battle is won right there. You just have to prep as per the requirements of your role and the director takes care of you. My prep is dependent on whom I am working with and what character I am playing."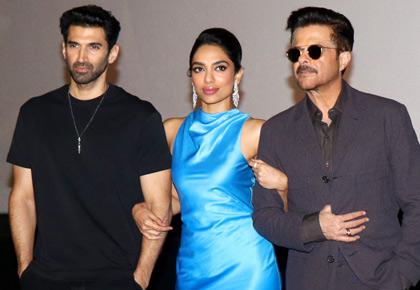 Source: Read Full Article