Bas Kar Bassi feels like a lost opportunity, complains Mayur Sanap.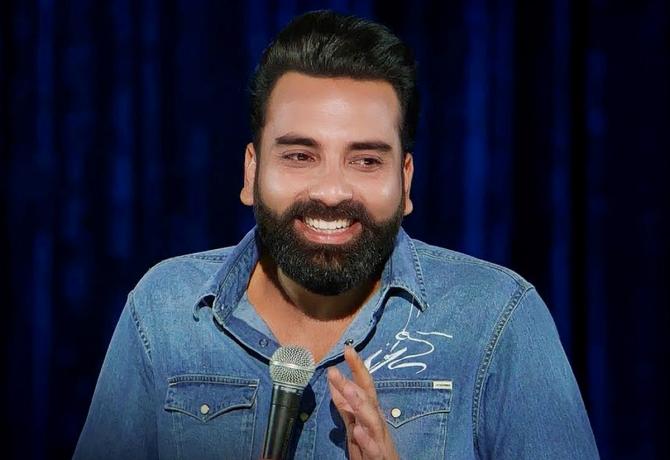 Stand-up comedian and YouTube personality Anubhav Singh Bassi is on a dream run in his career.
As fans await his acting debut in Tu Jhoothi Main Makkar alongside Ranbir Kapoor and Shraddha Kapoor, the comic presents his first-ever special that brings his talent and popularity to the fore.
Bassi has been presenting quality material for quite some time on YouTube. His brand of comedy is self-deprecating jokes told in an affectionate manner. His raw and candid delivery of anecdotes that are self-aware makes you feel like a friend he's trying to get to laugh.
His narration has no big punchlines or reliable rhythms to follow but a stream of shaggy-dog stories laced with witty jokes that sometimes offer surprising perspective on life through his honest eyes.
He may not have the most amusing material but surely does have one of the most interesting and infectious personalities in the Indian stand-up space.
In Bas Kar Bassi, the comedian takes the audience down memory lane as he talks about his life after graduating from the National Law University (the recurring theme of his stand-up acts), his UPSC journey, his stint at the Supreme Court, his entrepreneurial dream and more.
Directed by his fellow comic artiste Abhishek Upmanyu, the show opens with a note which says it was performed at Mumbai's Royal Opera House on August 14, 2022.
The stand-up special shows that Bassi's performance and narration skills are still as good as before but the 83-minute-long gig is perhaps too big a canvas for his waggish comedy.
As the special begins, Bassi grabs our attention with a firm hold on his material only to lose our interest after the 20-minute mark, as the jokes become predictable.
The overall rhythm of jokes also falters as if Bassi knows himself that his material is not up to the mark.
It doesn't help that the stories feel increasingly outlandish as the special progresses, especially when Bassi begins to talk about his entrepreneurial capers. His pacing throughout the show is also plodding, another weakness. This combines into an inconsistent piece of content that evokes a chuckle, albeit only seldom.
Normally, you expect something great or original, especially towards the end of stand-ups but Bassi just recycles some stuff and concludes his show on an abrupt note.
I personally liked Bassi's closing punches in his earlier acts but this one feels formulaic and stretched.
The special picks up a handful of notches when Bassi let his observations of life come into play.
His distinct and innately endearing storytelling style shines the brightest in a few genuinely hilarious moments.
It is not just amusing but also intriguing to hear him talk about Mumbai traffic and inanity of the start-up culture. These short-lived bits provide a thoughtful and more perceptive edge to the otherwise strictly standard content.
As the show ends, you wonder how terrific Bassi would have been if he had stronger material at his disposal.
He is among the few stand-up comic artists that audiences can still relate to. In that sense, Bas Kar Bassi feels like a lost opportunity. There's barely anything memorable here.
Bas Kar Bassi streams on Amazon Prime Video.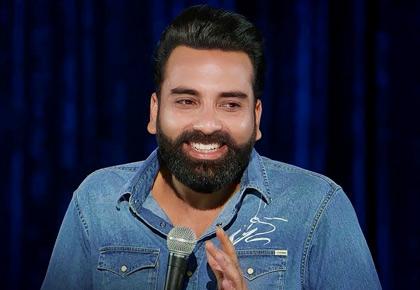 Source: Read Full Article