It wouldn't be wrong to say Katrina Kaif danced her way to the top.
One of the best in the business today, the super-toned stunner's career is brimming in chartbuster imagery. No soon the music goes on, she transforms into a force of nature, a moving picture of vibrance and vitality.
As Kat turns 40 on July 16, Sukanya Verma starts the celebrations early by looking at Bollywood's Dancing Queen at her scintillating best.
Sheila Ki Jawani, Tees Maar Khan
Choreographer: Farah Khan
Kat's scorching moves and endless midriff took centre stage when Sheila brought the house down and joined the ranks of Shalu, Mohini and Hawa Hawai.
Chikni Chameli, Agneepath
Choreographer: Ganesh Acharya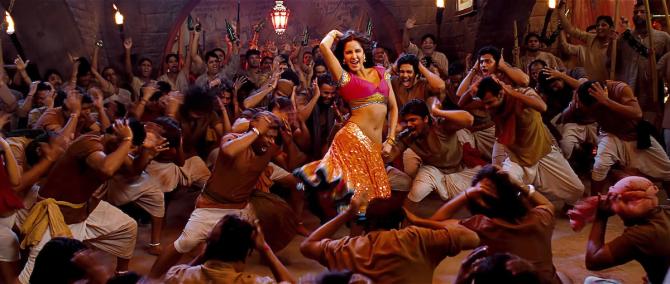 Katrina's feverish energy and racy sensuality moves at a jaw-droppingly hectic pace for Agneepath's showstopping item song.
That's six minutes of a year's worth of workout for some of us.
Kamli, Dhoom Machale, Dhoom 3
Choreographer: Vaibhavi Merchant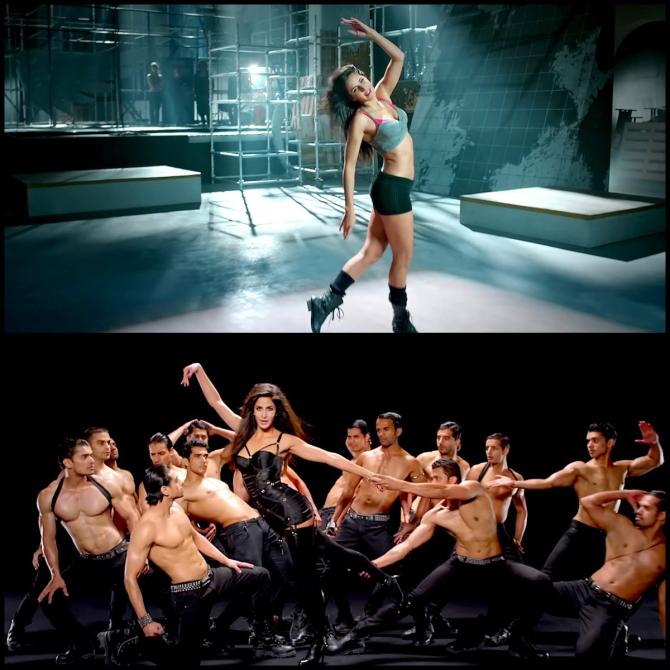 They call her 'liquid electricity' in the movie. One glimpse of her sexily gyrating to Dhoom's signature track or elevating striptease into an art form in Kamli and you see why.
Bang Bang, Bang Bang
Choreographer: Bosco Martis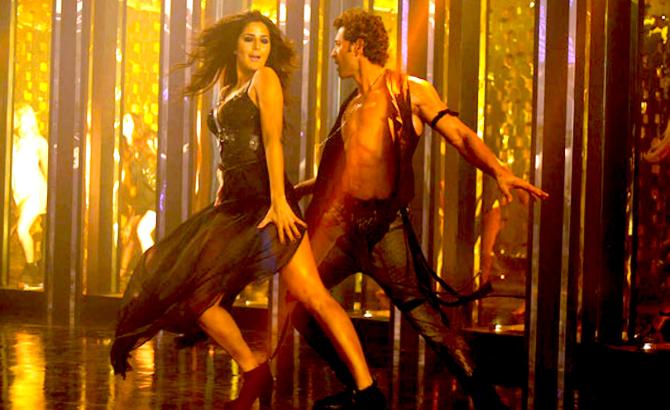 Two of Bollywood's biggest stunners and hot steppers moving together to the beats of contemporary disco, Hrithik Roshan and Katrina, are a mood, a dream, a vision in perfect rhythm.
Kala Chashma, Baar Baar Dekho
Choreographer: Bosco-Caesar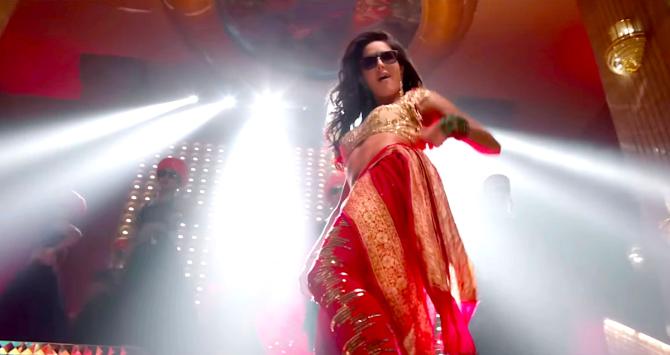 Katrina shows what rockstar vibe is all about in her irresistible supply of jhatkas and matkas against the bhangra pop beats of Kala Chashma.
Pashmina, Fitoor
Choreographer: Bosco Martis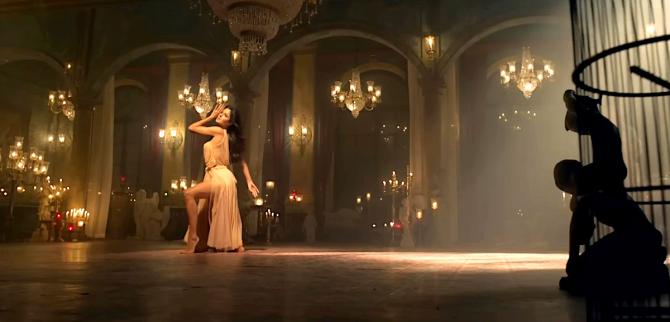 Brazen inspiration from Ed Sheeran's Thinking Out Loud video aside, there's abundant to appreciate about Kat's velvety take on ballroom dancing. Poetry in motion, you bet.
Ishq Shava, Jab Tak Hai Jaan
Choreographer: Vaibhavi Merchant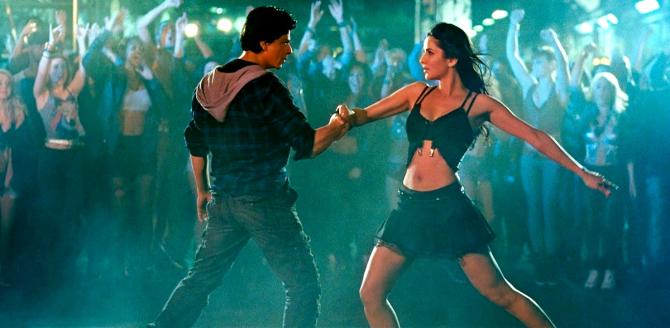 Katrina's unstoppable verve in Ishq Shava's spirited abandon right after an intense dance-off segment highlights her Beyonce-meets-Shakira power and co-star Shah Rukh Khan's impressive stamina.
Mashallah, Ek Tha Tiger
Choreographer: Vaibhavi Merchant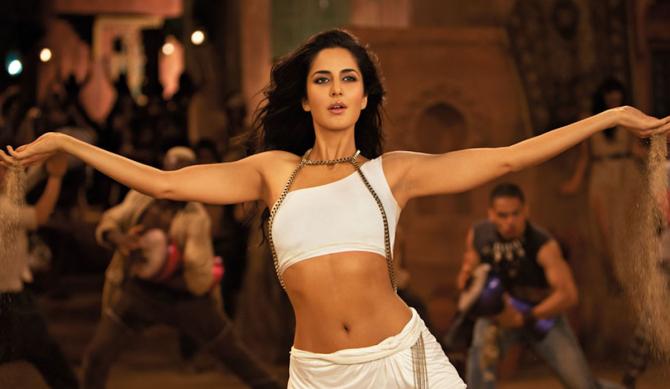 Whether going all out in dhinchak Bollywood numbers or slipping into belly-jiggling exotica, svelte Katrina's chameleon-like shifts render her a versatile presence in the world of modern dance.
Jee Karda, Singh is Kinng
Choreographer: Bosco-Caesar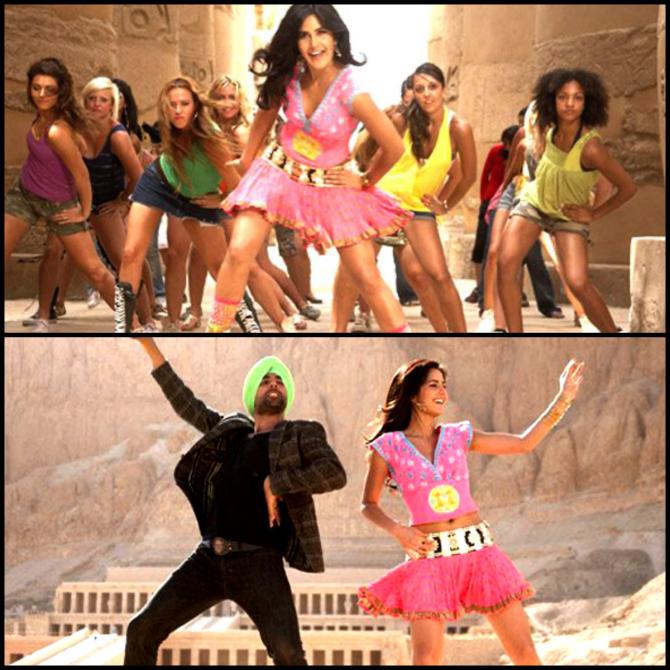 Katrina in Barbie mode frolicking to the zing and pep of Jee Karda's desi ardour meets Western spunk is a sight to behold. Not only is she a flawless dancer but one who knows to have fun too.
Just Chill, Maine Pyar Kyun Kiya
Choreographer: Farah Khan
If you shift the focus from Salman Khan's peak power and fix your gaze on his nimble co-star on the brink of superstardom, Just Chill proves Katrina always had the making of a dance goddess. She's electric, explosive and effortless.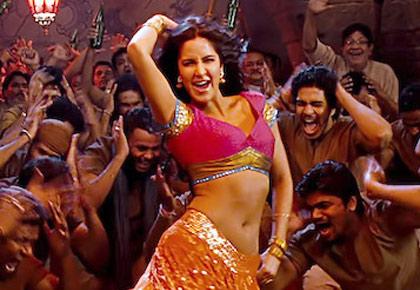 Source: Read Full Article