Film folk like Akshay Kumar, Chiranjeevi, Jr NTR and Sunny Deol congratulated India and the Indian Space Research Organisation (ISRO) on the historic achievement of Chandrayaan-3's landing on the Moon.
India's Moon mission Chandrayaan-3 touched down on the lunar south pole at 6.04 pm on Wednesday, making it the fourth country to reach the milestone (after the US, China and the erstwhile Soviet Union), and first to reach the uncharted south pole of Earth's only natural satellite.
In his X post, Akshay said a billion hearts were saying thank you to ISRO: 'You've made us so proud. Lucky to be watching India make history. India is on the moon, we are over the moon. #Chandrayaan3.'
Harking back to the popular dialogue from his 2001 film Gadar, Sunny Deol said: 'What a proud moment. #Hindustanzindabad tha hai or rahega.'
Deol, who is enjoying the box office success of his latest release Gadar 2, added, 'A momentous feat in the history of India's space exploration. Proud!!!'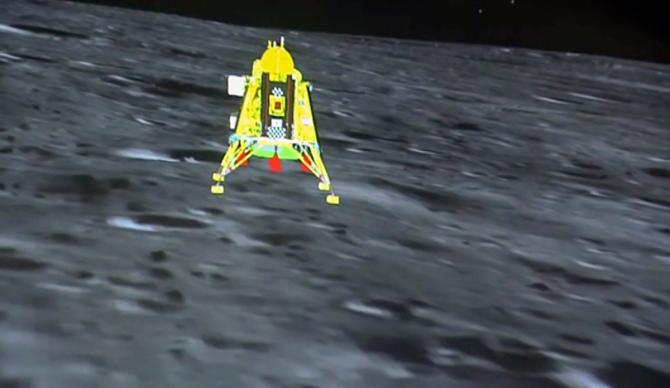 Chiranjeevi described the soft landing of Chandrayaan-3 as a 'momentous achievement for India', adding that a holiday on the Moon may not be a distant dream now.
'#Chandrayaan3 registers an unprecedented and spectacular success!!! History is Made today!! I join over a Billion proud Indians in celebrating and congratulating our Indian scientific community!! This clearly paves the way for more invaluable discoveries on the Moon and more scientific missions in days to come,' he tweeted.
'My heartiest congratulations to @ISRO on a successful soft landing of #Chandrayaan3 mission on the surface of the moon. As always, you are the pride of India,' wrote RRR star Jr NTR.
Ajay Devgn said he was 'proud, amazed, excited, and honoured' to be living this moment of history, adding, 'Bharat Mata Ki Jai. #Chandrayaan3 @isro.'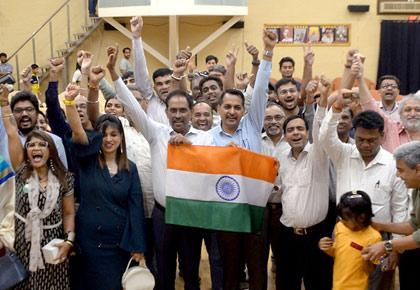 Source: Read Full Article