'Such a historic, proud & happy moment for Indian Cinema at #Oscars95!'
India won two coveted Oscars, and social media can't keep calm!
Films, colleagues and fans applauded RRR and The Elephant Whisperers for putting India on the Oscar map, as Naatu Naatu Choreographer Prem Rakshith captures the moment perfectly and tells PTI, it's 'huge proud moment for India'.
'We were all sitting together. We shouted like crazy and hugged each other,' he said, describing the euphoric moment when the film's name was announced.
Alia Bhatt, who starred in S S Rajamouli's RRR, took to her Instagram story to congratulate the team.
She also wished Guneet Monga and team by posting, 'Ufff what a visual. Historic! Congratulations Guneet Monga and the whole team.'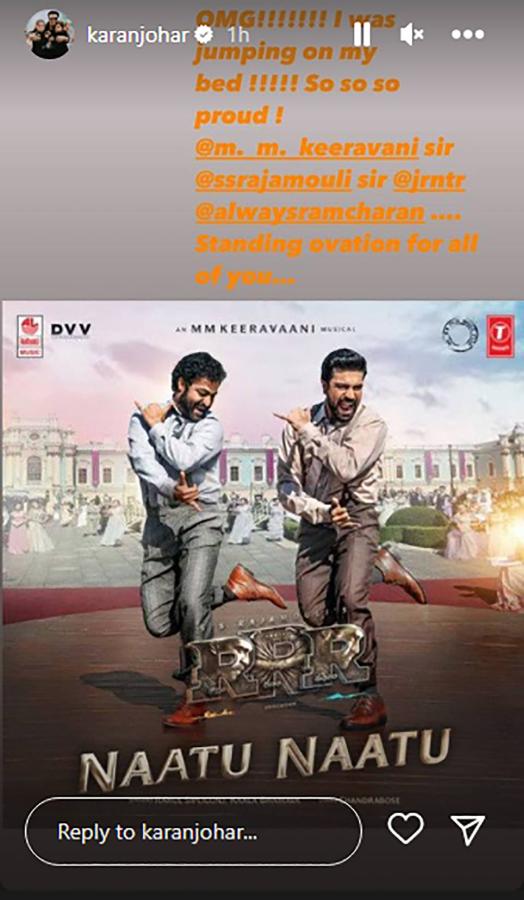 Karan Johar shares a collage of both films on his Insta story and writes, 'Paving the way like legends… so proud and ecstatic… big shout out to both teams.'
Hrithik Roshan writes, 'Such a historic, proud & happy moment for Indian Cinema at #Oscars95! Many congratulations to the team of Best Documentary Short Film #TheElephantWhisperers & Team RRR for Best Original Song #NaatuNaatu!! More power to you all.'
'Wonderful!!! Congratulations to all of you #ElephantWhisperers', tweets Kangana Ranaut.
The actor also praises RRR too: 'Congratulations to entire India, RRR, a movie about suppression, torture, killing, colonisation of Indians based on racial grounds gets appreciated on a world platform, number of Indians died just during one Bengal famine were way more than Jews died during holocaust. Thank team RRR.'
Sound designer Resul Pookutty, who won an Oscar in 2009 for Best Sound Mixing for Slumdog Millionaire, writes, 'This is a huge win… congratulations to @mmkeeravaani and the team of #RRR. Huge huge congratulations to @guneetm and the team of #elephantwhispers for their #Oscar win @TheAcademy You all created history. Guneet #IToldYouSo.'
Samantha Ruth Prabhu writes, 'What an incredible moment. It's an Oscar baby.'
Chiranjeevi, whose son Ram Charan stars in RRR tweets, 'Oscars would have still been a dream for India, but for One Man's vision, courage & conviction – SS Rajamouli! A Billion Hearts filled with Pride & Gratitude! Kudos to every member of the Brilliant Team of RRR Movie.
'TheElephantWhisperers wins the Oscar for Best Short Documentary. Heartiest Congrats to the Entire Team KartikiGonsalves @guneetm @sikhyaent… What An Year for India at the Oscars!!!!! More Power to Indian Cinema!! Jai Hind.'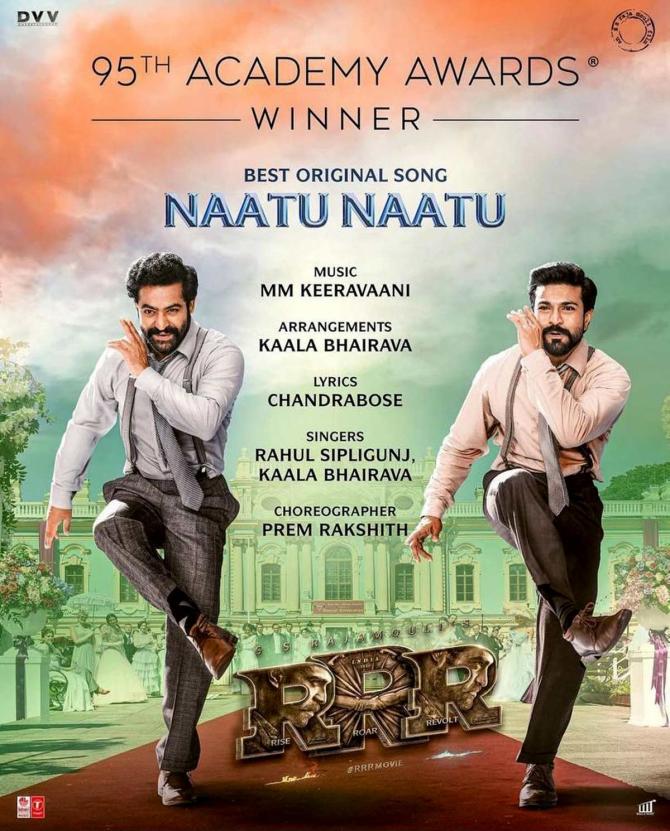 Shriya Saran shares a poster of RRR and writes, 'So so so happy, you guys did it. Telugu song at Oscars… Ufff tooo good ammmmaaaazzzzziiiing. Well deserved!!!! So happy to be part of this film..Indian cinema.'
Ajay Devgn, who had a cameo in RRR, tweets, 'As it is often said, cinema speaks a universal language. Congratulations to the teams of #RRR and #TheElephantWhisperers for their #Oscar wins. It's a proud moment.'
Rana Daggubati, who starred in nRajamouli's Baahubali movies, tweets, 'Congratulations to team #TheElephantwhisperers.'
As for RRR's win, he adds, 'The roar of RRR.'
Neil Nitin Mukesh tweets, 'Congratulations @ssrajamouli @mmkeeravaani and team #RRR for the Historic Win at the #Oscar #Oscar2023.'
Boman Irani posts, 'The best and most innocent acceptance Oscar speech of all time. You stole our hearts #keeravani sir! So proud. #RRR #BESTSONG #Oscar2023 #NaattuNaattu #topoftheworld.'
'What a night! #ElephantWhisperers wins at #Oscar2023 . Proud of you #kartikigonsalves and @guneetm (it was bound to happen for you someday). Proud and overjoyed', Boman adds.
An ecstatic Ram Gopal Varma tweets, 'Sir @mmkeeravaani YOU OSCARRED IT! CONGRATS to the KILLER TEAM of RRR.'
With inputs from PTI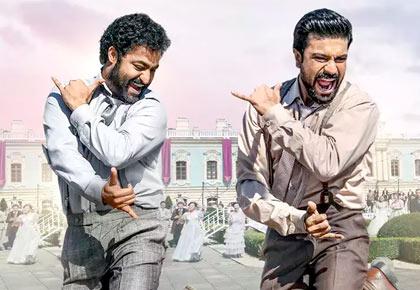 Source: Read Full Article