Director Buddhadeb Dasgupta's death has affected Mithun Chakraborty profoundly.
"As you know, I don't speak to the media at all nowadays," Mithunda tells Subhash K Jha.
"Not because I don't respect the media, but because I've nothing to say. Buddhadeb Dasgupta's passing away prodded my memory of working with him. So when you called, I had speak to you! I have to talk about my film with him — Tahader Katha — where I played a freedom fighter.
It was a unique learning experience for me," Mithunda adds about the director, who seldom approached actors in Mumbai for his cinema.
"With me, he knew he could come any time. He had that much confidence in me. I was a superstar in Mumbai when he approached me. There was no money in doing Tahader Katha. I did it for peanuts," Mithunda recalls.
"We stayed in a circuit house in a small town. The charge per room was Rs 6. But there are some films one does for reasons other than money."
Dwelling on the uniqueness of working with the Maestro, Mithunda says, "He shot his film in a style I have not seen in any other film-maker. His camera range would include long-shots, mid-shots and close-up in the same scene sometimes, so that we were looking at a frame, not as cinema, but how it looks in life."
His use of wide-angle lenses to encompass all the characters and their emotions in one frame was something I never saw in any other film0maker."
"I wish I got to work with Buddhadebda more," Mithunda says with a sigh.
"But such is life. I have always shared a unique relationship with the Bengali masters, be it Mrinalda (Sen), Buddhadebda or Rituparno Ghosh. My God! I've worked with best of them in Bengal, except Satyajit Ray, who passed away before I came in."
"Buddhadebda always said I was a brilliant actor. It was gracious of him to see me as capable of communicating his vision."
"I won my second National Award for Best Actor for Tahader Katha. I had won my first National Award for Mrigayaa, which was directed by Mrinal Sen."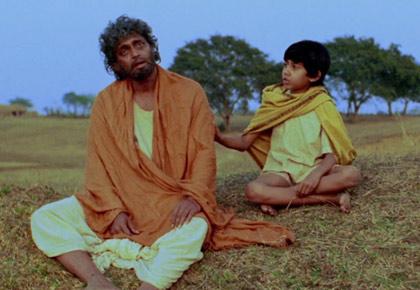 Source: Read Full Article