Kareena has a question… Vidya makes the sari look so good… the film Anil Kapoor is watching…
Sara Ali Khan and Karisma Kapoor wrap up the Delhi schedule of their film, Murder Mubarak.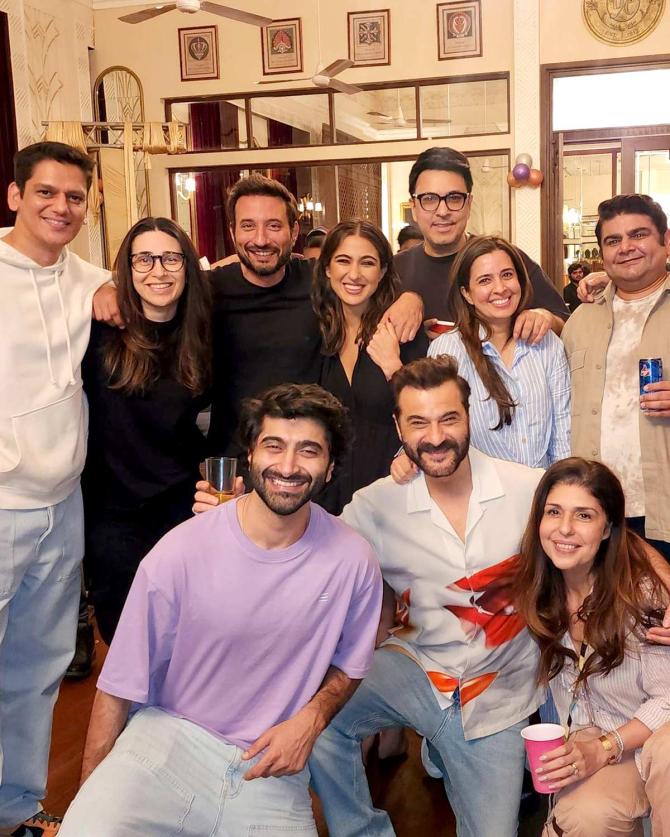 Directed by Homi Adajania, the film also features Vijay Varma, Deven Bhojani, Suhail Nayyar and Sanjay Kapoor.
It is produced by Dinesh Vijan and Poonam Shivdasani.
Celebrity stylist Anaita Shroff Adajania, who is married to Homi, was at the wrap-up party too.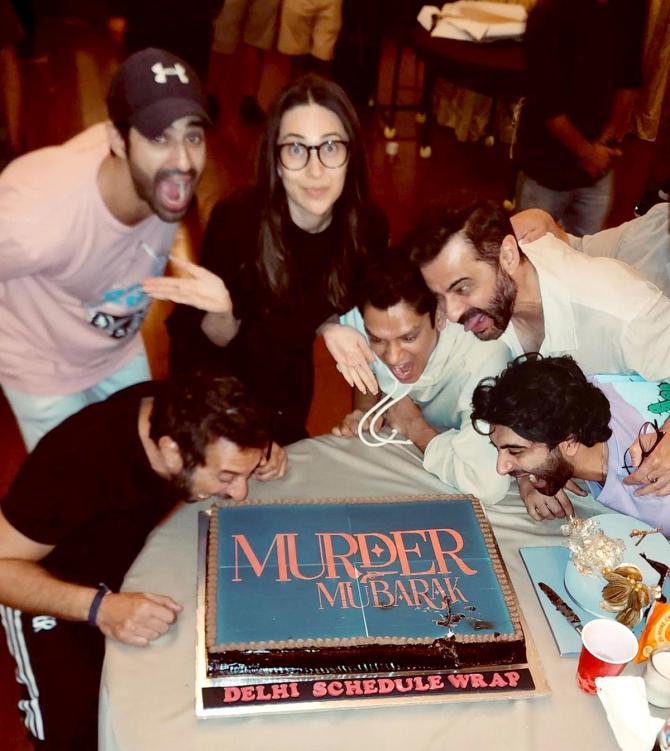 What's a cake-cutting if you don't have fun with it!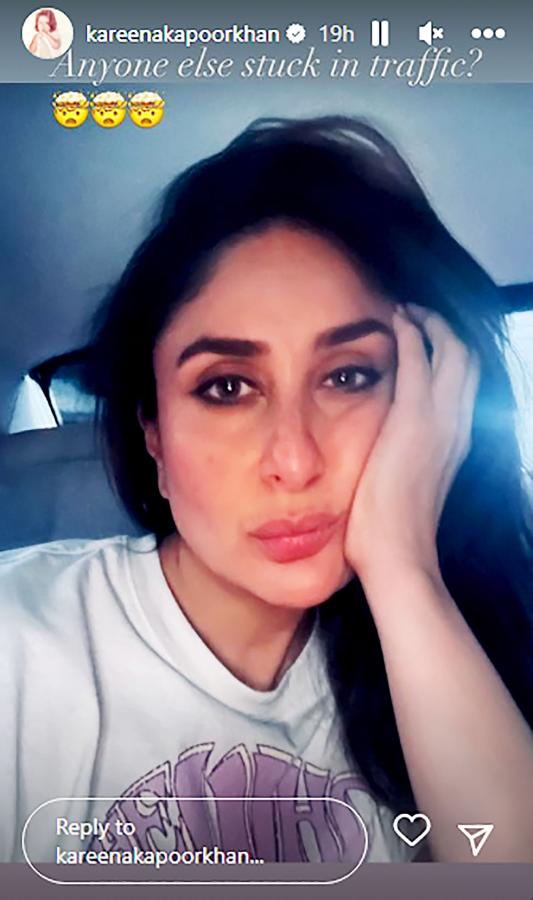 Meanwhile, Karisma's star sister Kareena Kapoor complains, 'Anyone else stuck in traffic?'
Bebo is working with Vijay Varma as well. The Devotion of Suspect X, a desi take on the Japanese best-seller of the same name, will travel directly to OTT.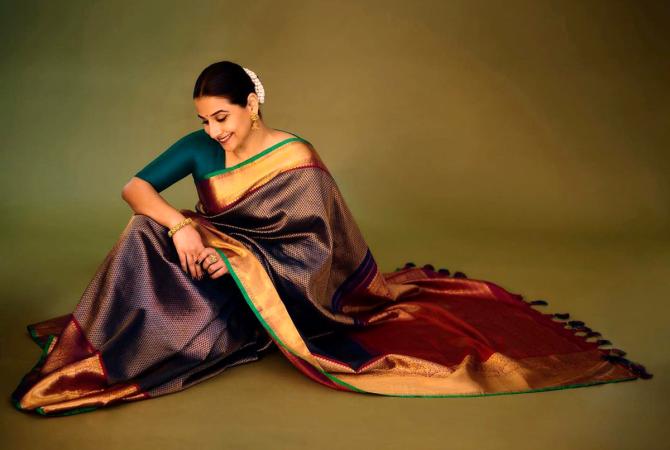 Vidya Balan has always loved her saris, and nothing's changed!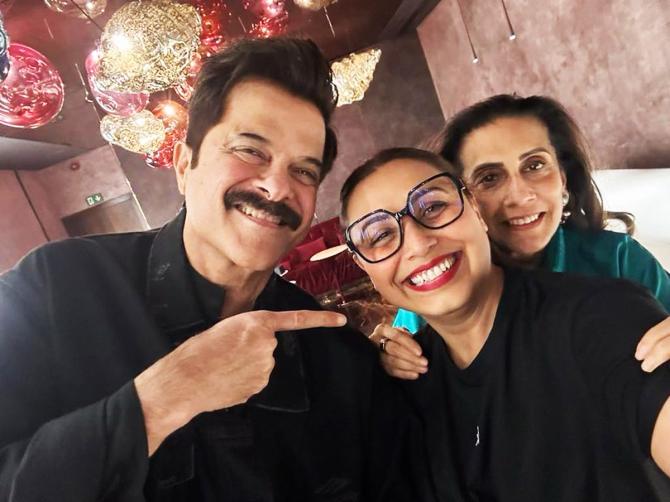 Sunita and Anil Kapoor share a picture with Rani Mukerji.
'Watching #MrsChatterjeeVsNorway last night was a humbling experience…This is easily one of Rani's finest performances, and that's saying something!
'The story itself is beautiful and poignant, but Rani's performance has made it superlative! I hope Rani sweeps all the awards for this pitch perfect performance.. Such a great job by the entire crew and cast of the film. Kudos!'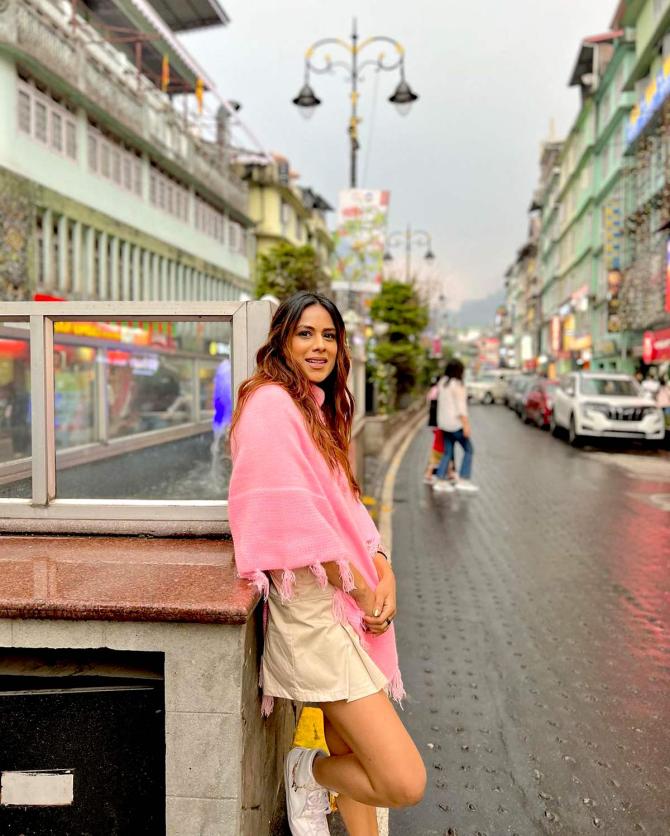 'A no-traffic road… Walked down this beautiful quaint road in the middle of Gangtok.. Bought this cute pink poncho… met some cute li'l girls.. danced.. had a Mai Tai at Dragon wok .. and everyone kind of knew my name so never felt as if it was a new territory To such Sweet times,' says Nia Sharma from Gangtok.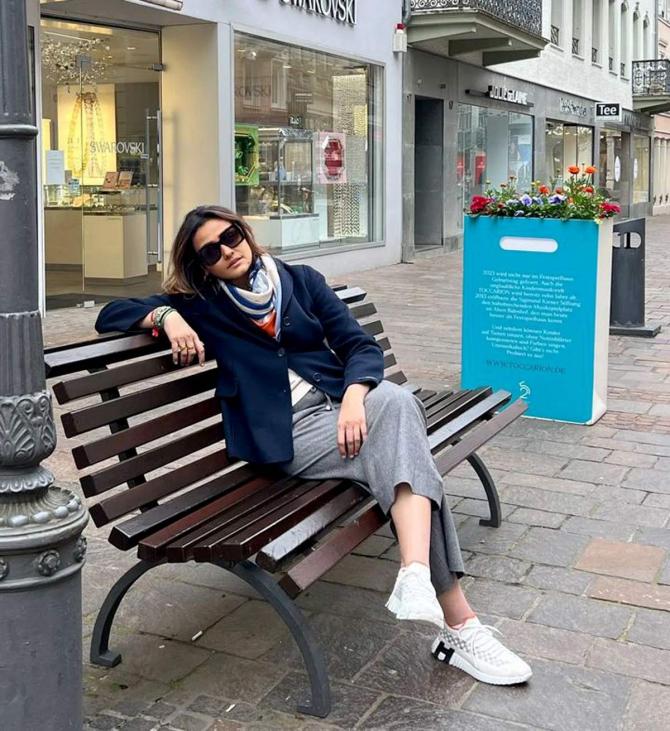 Namrata Shirodkar rests her feet in Baden Baden, Germany.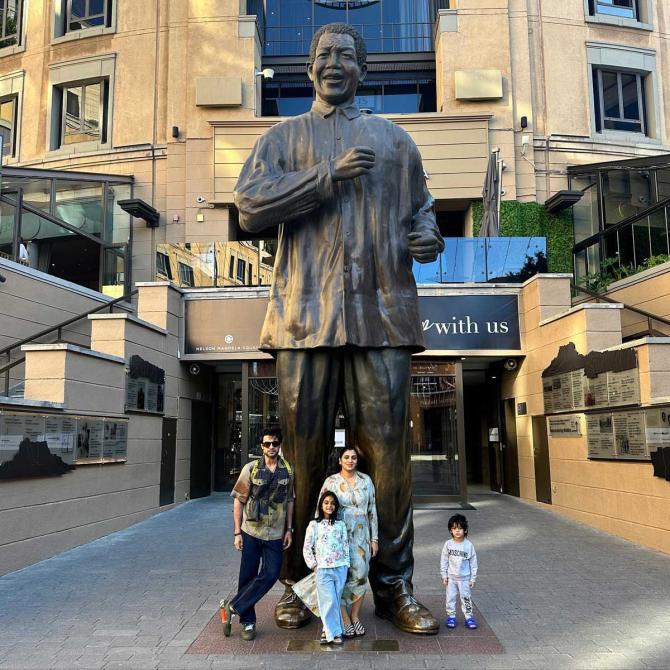 Tovino Thomas takes wife Lidiya and children Izza and Tahaan to Nelson Mandela Square in Sandton, Johannesburg.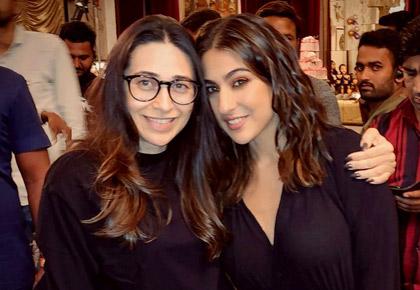 Source: Read Full Article